I have been itching for something new to hang on the door for fall. I made a wreath a couple of days ago for the back door, but I wanted something unique and different for the front door.
I saw a post on another blog,
Total Tippins Takeover
where she made a burlap apple. You can find the tutorial she gave
here
. It looked easy enough, so I bought the supplies and got to work.
I cut out my apple shape and started painting.
I quickly realized that I did not have enough red paint. I remembered we had a lot of orange paint in the garage, so my apple became a pumpkin.
I was just going to paint it orange and leave it alone, but it looked weird and needed something else.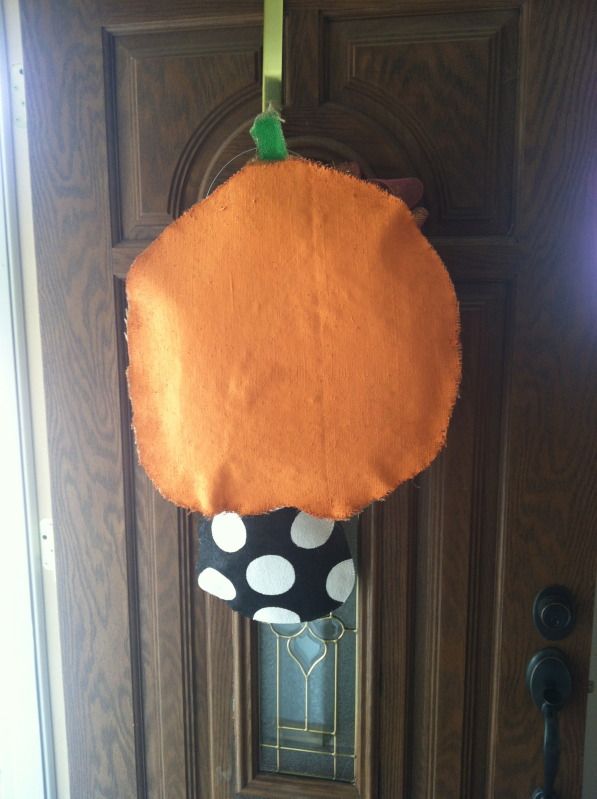 I painted our name, made a bow, and hung it up with ribbon.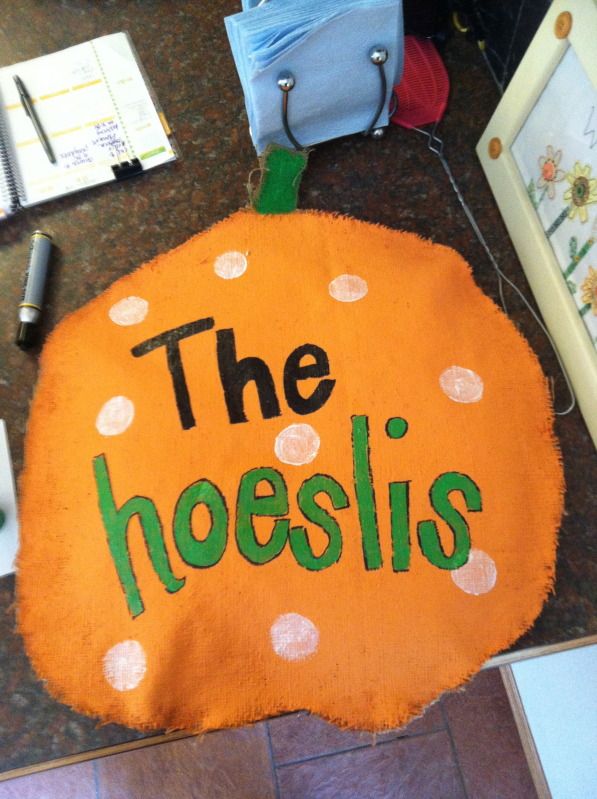 The finished product.