The other day Crocker was drawing with markers, I was at the table working on a few things, and Eli was playing on the floor. Crocker got done and went downstairs to play. I saw him cleaning up the markers off the table and putting the paper back where it goes. So, I didn't think anymore about it.
A few minutes later, I looked down to check on Eli and he was covered in marker.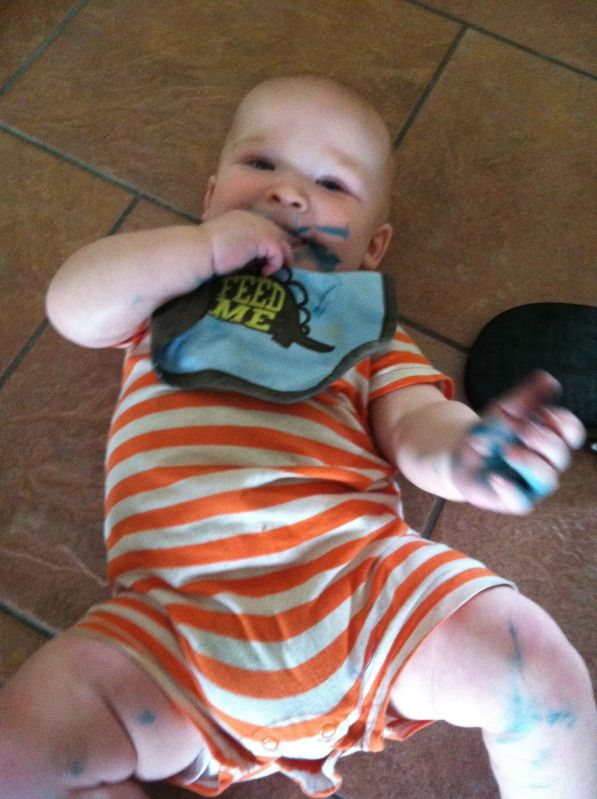 Crocker must have left a marker on the floor. I am so glad it was a washable marker and wiped right off of Eli. Next time, I will know to check the floor after coloring!