We had a pretty low key weekend. Sheldon had to work, so the boys and I just hung around home. Saturday, the boys played downstairs while I organized and cleaned.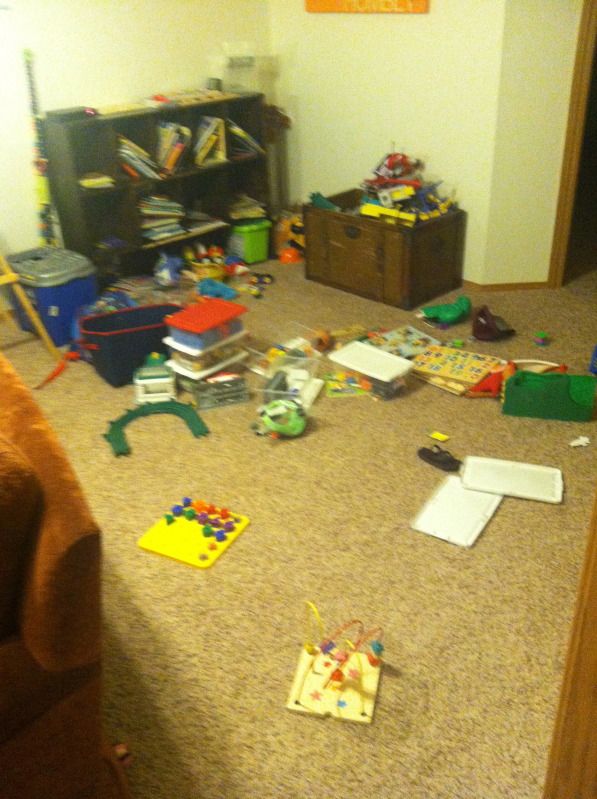 I am weeding out toys and rearranging toy storage in the playroom. I didn't get the other set of shelves in the picture, but trust me they look just as bad!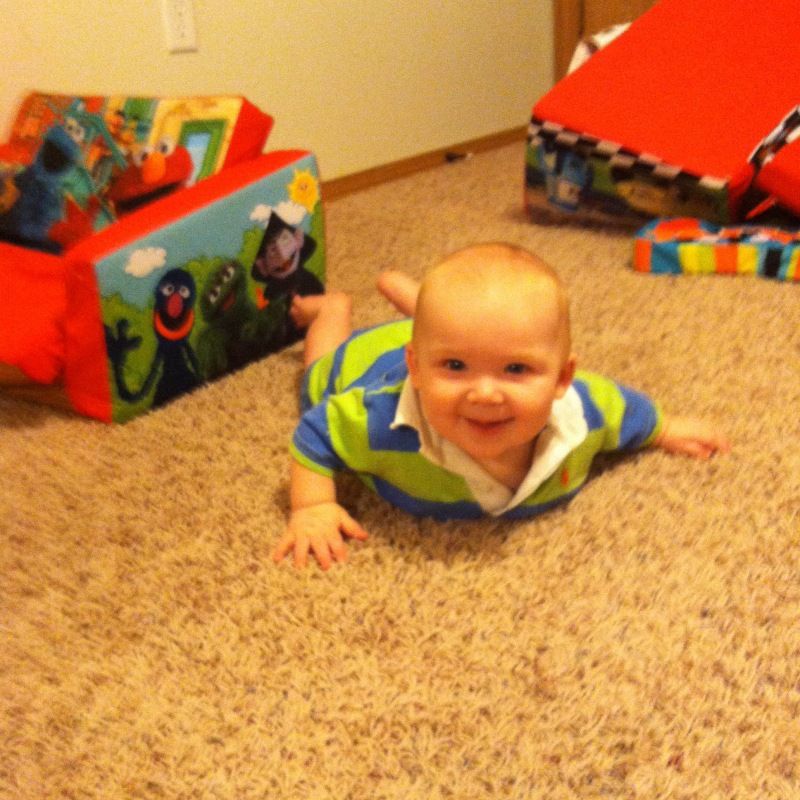 Sunday, we went to church. There is nothing that thrills me more than my boys in matching outfits or at least shirts. I think it is so so cute!
When we got home from church Eli barely finished his bottle before he was sound asleep.
Church days just wear him and apparently me out. After naps, the boys started building. They love love building with their Trio blocks.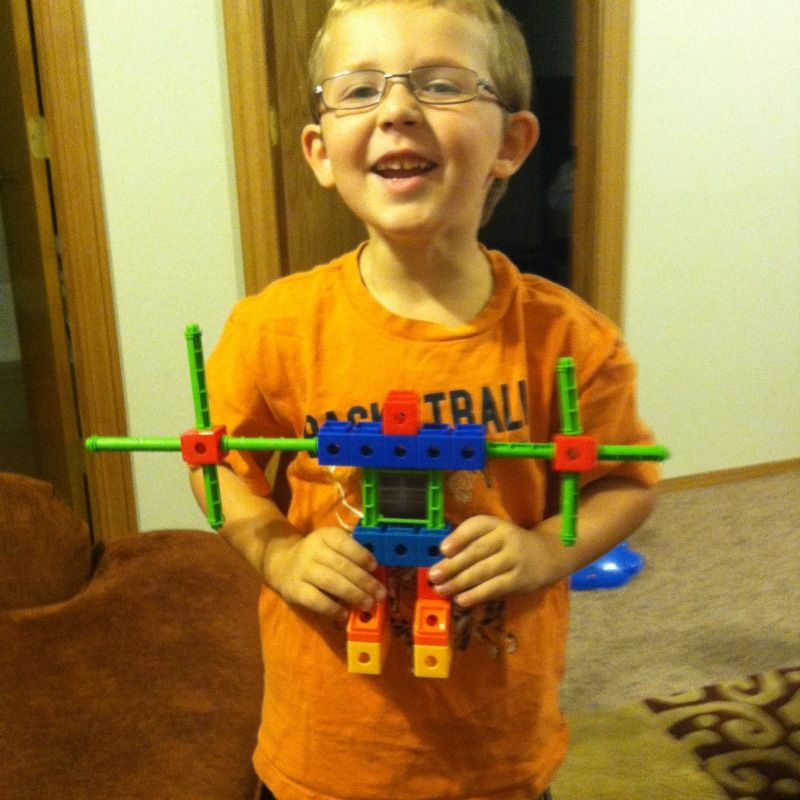 They love the regular set and we recently bought them a dinosaur set. It has been a big hit too.
Max also got his 1st set of big boy Legos and he loves them. He is really good at looking at the book and putting them together.