We became a family of 5 on January 25.
Eli Osborn Hoesli was born at 8:40 am. He weighed 8 pounds 14.5 ounces and was 19 3/4 inches long.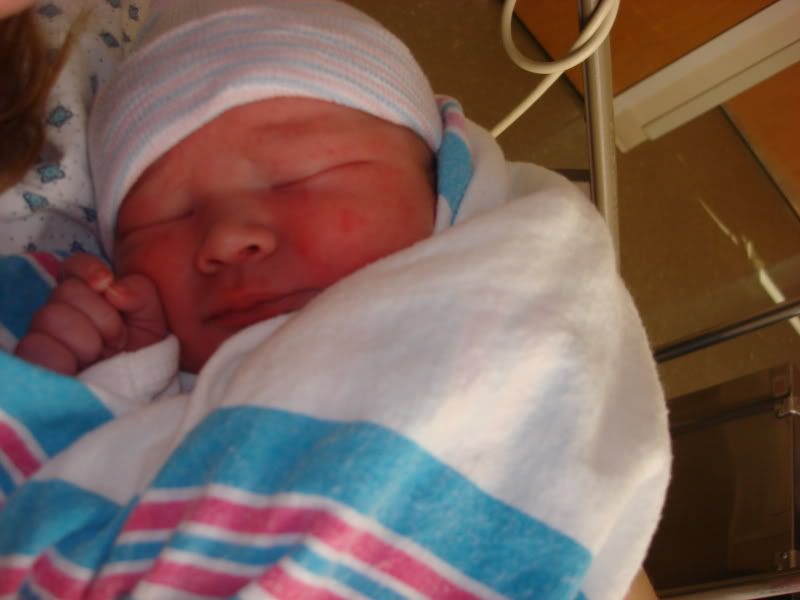 I was scheduled for a repeat c-section. Everything went smoothly until it was time for the spinal block and it would not work. They ended up having to put me to sleep. This meant that Sheldon could not be in the room and we both missed out on his birth.
Eli is doing great and I am getting along better each day.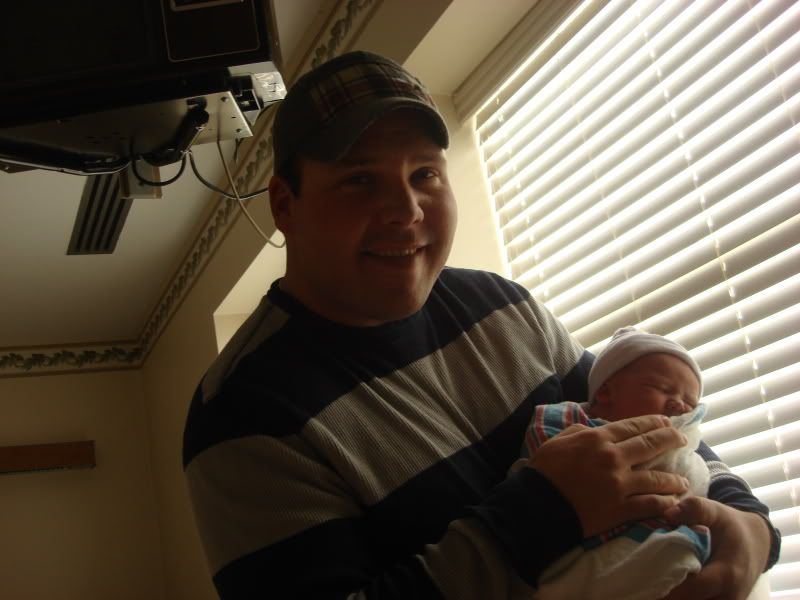 After we got in our room and settled, my mom and aunt brought the boys up to the hospital. Max was really upset at seeing me in the bed with IV's and tubes coming out of me. In a few of the pictures, you can see that he is crying. It was so pitiful and we were both glad when all the wires and such came out.
Both Max and Crocker really love their new brother. They love to hold him and see what he is doing.
Max and Crocker seeing Eli for the 1st time.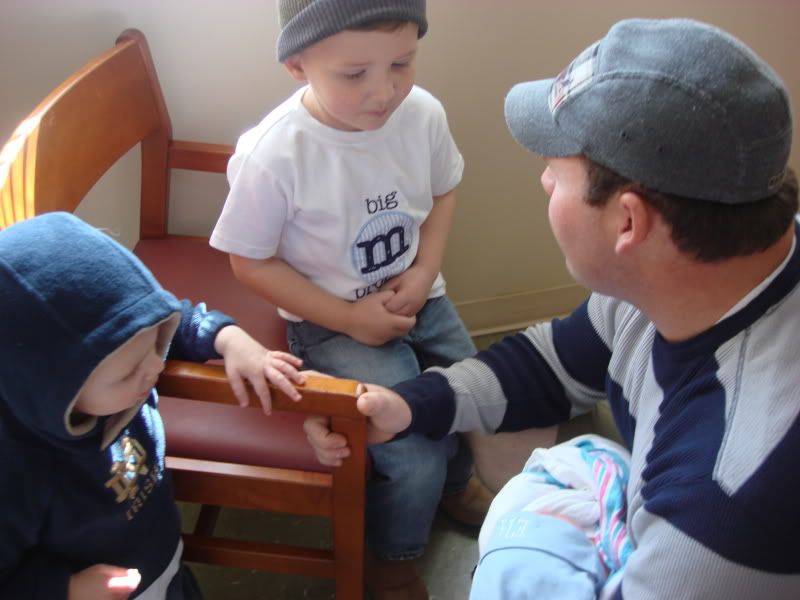 Max holding Eli.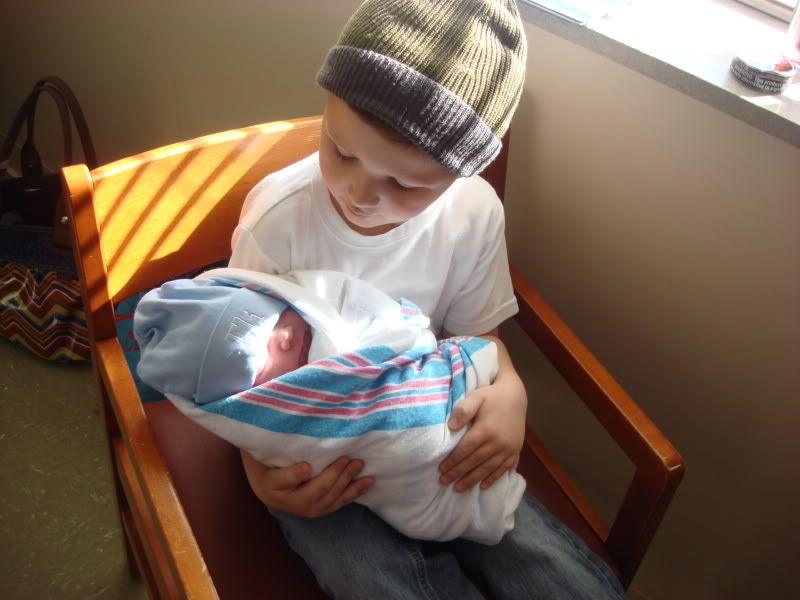 Crocker getting a better look.
Our 1st family picture.
Nanny and Eli.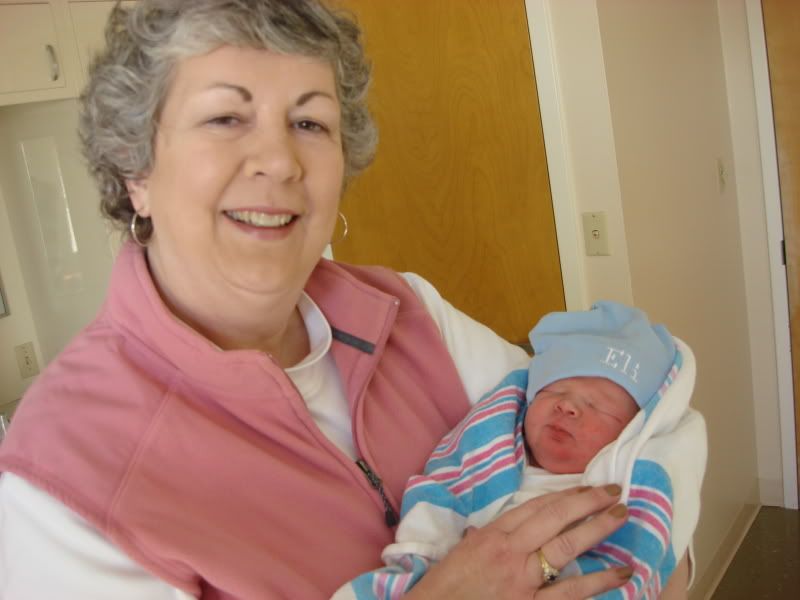 Granny and Eli.