We have been busy cleaning out the office to make a room for Eli, moving beds, and decorating new spaces.
Max moved out of his blue twin sized bed and moved into a full bed. We bought him new bedding and his Aunt had pictures framed for his airplane room. His room also became the home to all of the dress up clothes, but you cannot see them in the picture.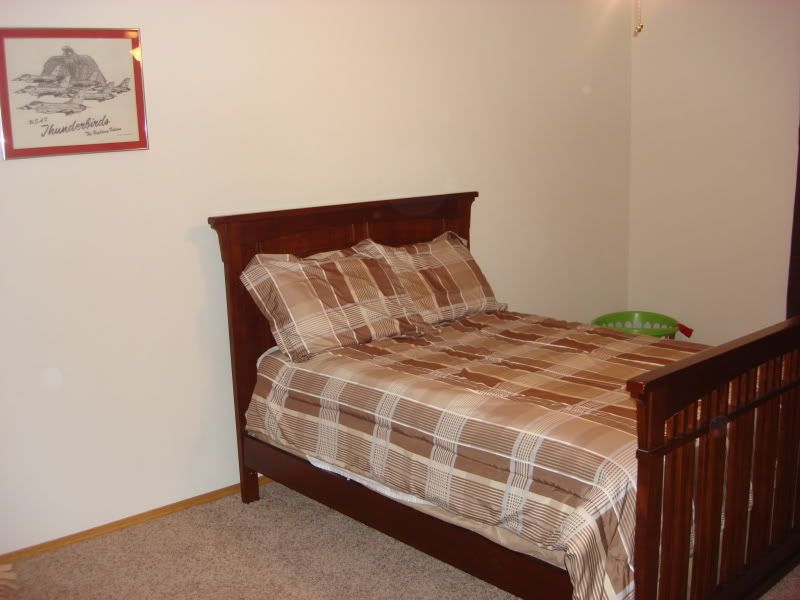 Sheldon had this airplane propeller in his room as a child.
Crocker moved out of his crib and into the blue twin sized bed. He got Max's old comforter and his room became home to all of the stuffed animals.
He has done so well with being out of his crib. He climbed out of his bed 1-2 times and after he learned that you don't get up, he has been sleeping so well!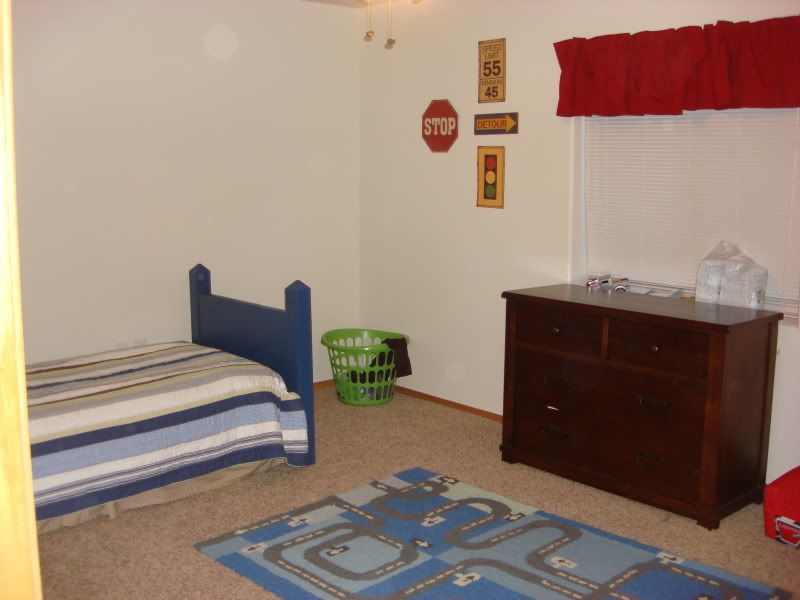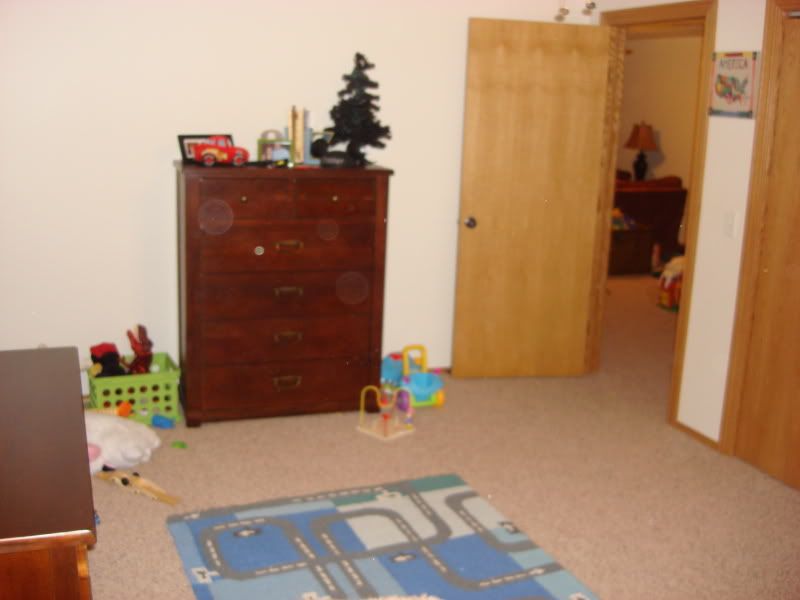 Eli's room was the office/craft room. We moved all of my sewing/crafting supplies upstairs to our closet. We are storing the computer in storage.
We moved the crib from Crocker's room and the dresser from Max's room to have furniture for Eli.
His room is a western/cowboy theme.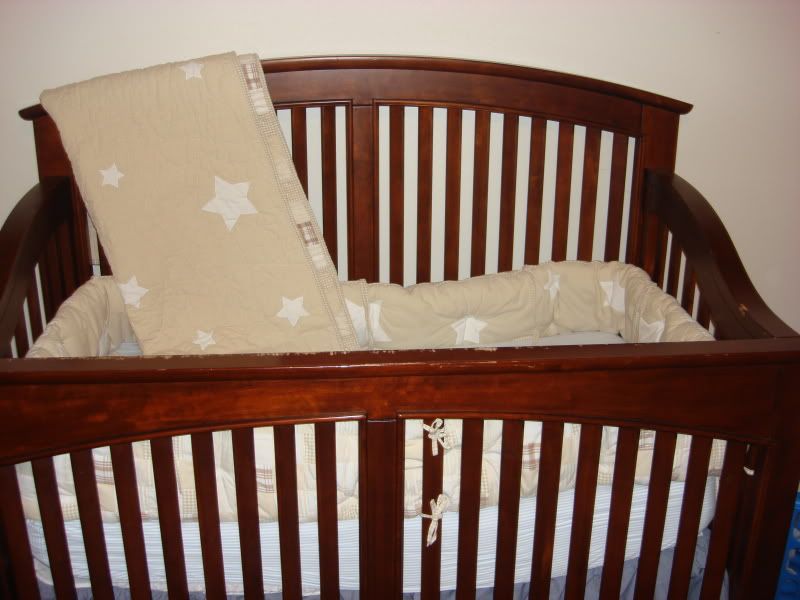 The red thing on the wall is a cowboy hat holder. We still need to buy a hat to hang on it. I am trying to convince Sheldon we need a cow skin rug, but he is holding out for now. :)
His dresser has a saddle and spurs on it.
We are finally ready for our newest little boy to arrive. I know Sheldon is glad to be done hanging pictures, moving furniture, assembling beds, and looking at a to do list every time he had a free moment.