We have been hanging around the house more and more these days. Sheldon went back to work after being off a few days at Christmas. A few days later, I got a stomach virus. So the boys and I have been spending a lot of time at home in our pj's.
They have been having so much fun riding Crocker's new bike. Crocker can pedal it like a pro and rides all over the house. Sometimes, he lets Max drive while he rides.
We have been shooting a lot of animals.
Max has been building lots of different things with a set if k'nex.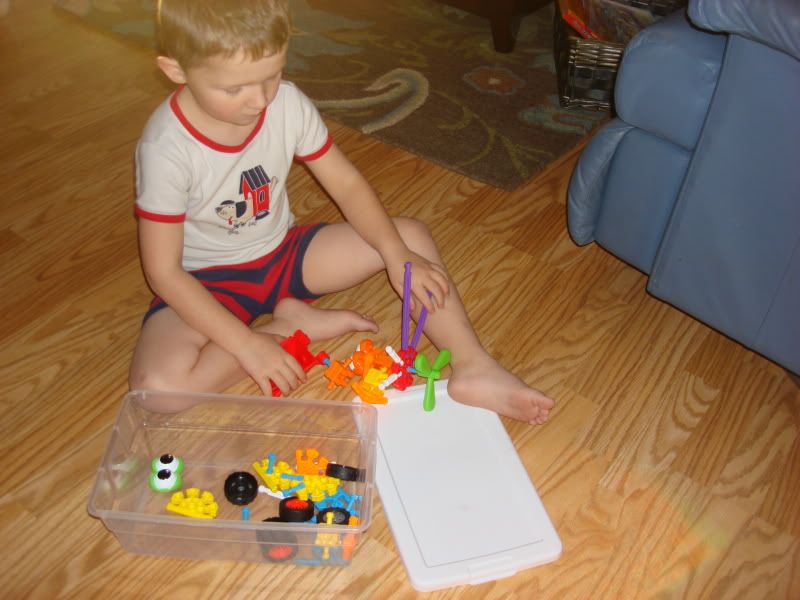 Crocker still likes to drill and hammer. It is one of his favorite toys from this Christmas.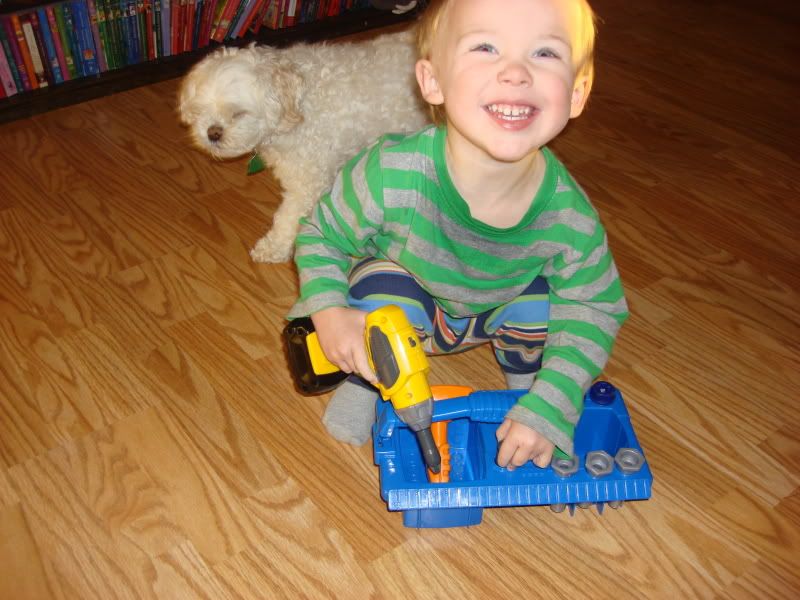 We have been playing a lot of stickers and making different scenes with them.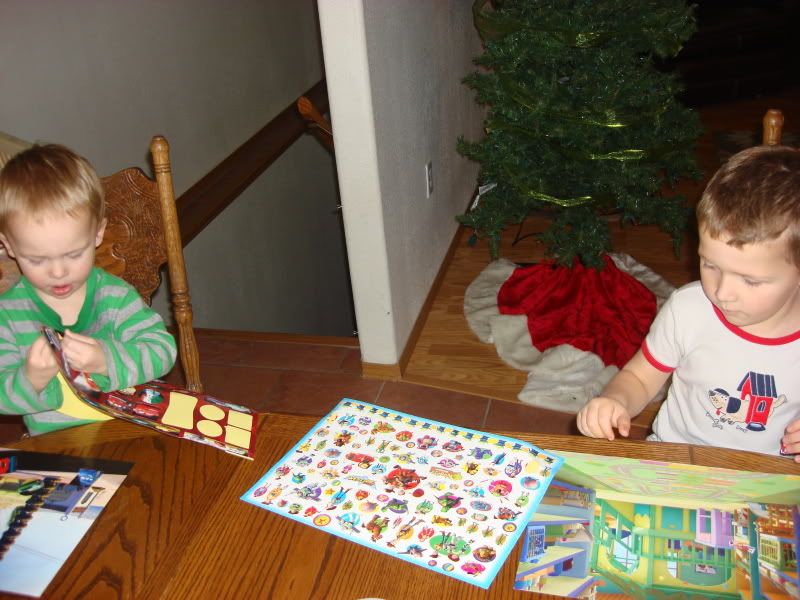 Over the past few days, Max has really been interested in putting puzzles together. He does them all by himself and is always so proud! We usually have to leave them put together until Sheldon can see them!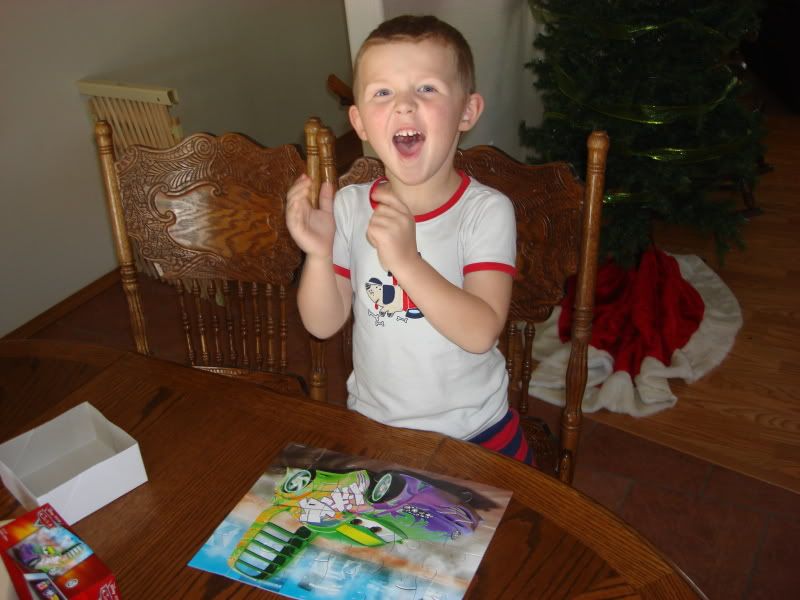 We have been laying low and enjoying our time with our 2 boys before we add another one into the mix!