Our days have been pretty regular these days. We have been cleaning out and moving furniture, decorating, and getting ready for a new baby to join our family.
Crocker sometimes finds weird things to do to entertain himself.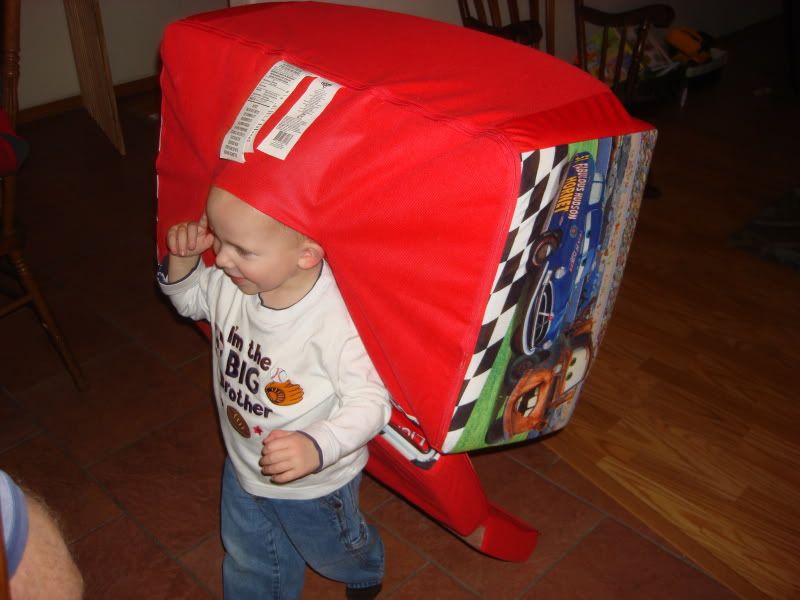 I like to call this picture the calm before the storm. It's the look they give when they are getting ready to see Sheldon make his move.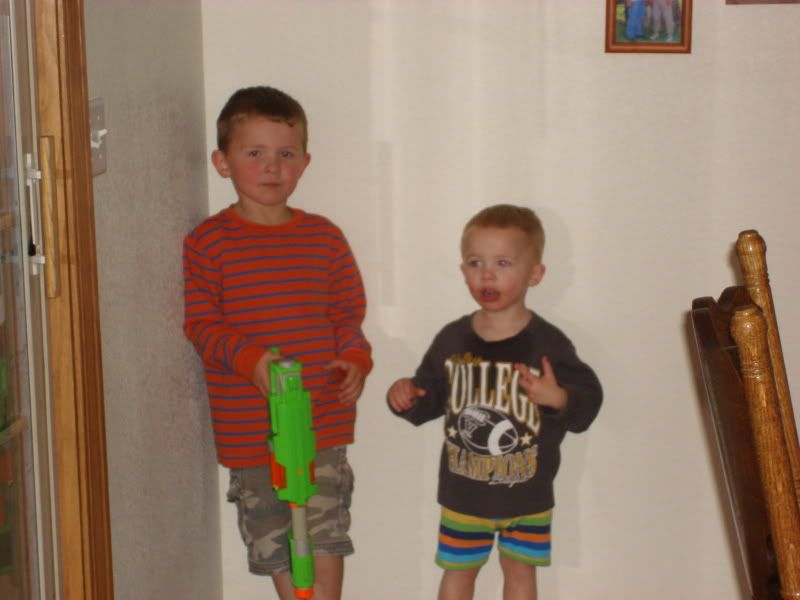 After they see him, the screaming and running begins.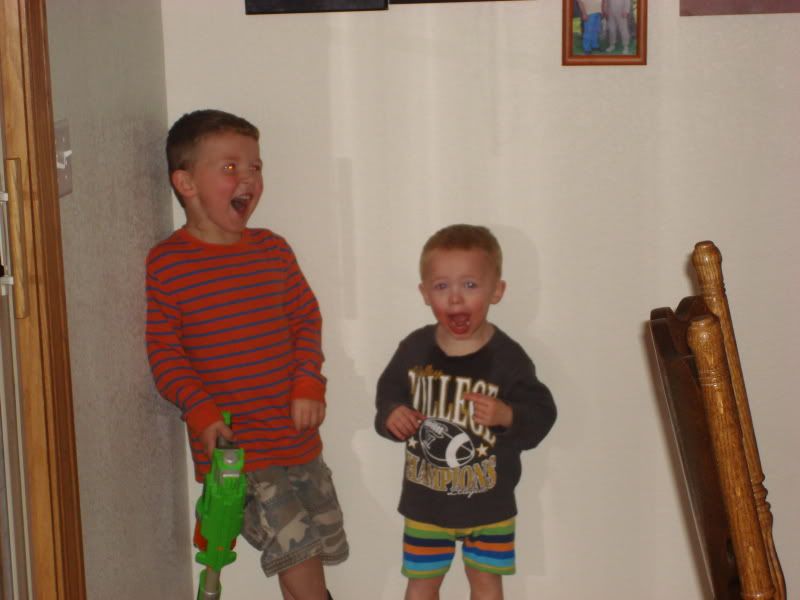 They love playing nerf gun wars with their daddy!