A couple of months ago, we upgraded to a King size bed. I looked at tons of headboards, but couldn't seem to find anything that I just loved.
So, Sheldon made us one out of old wood from a fence.
First, he took the wood off of the fence.
Second, he built a support frame to attach the pickets too.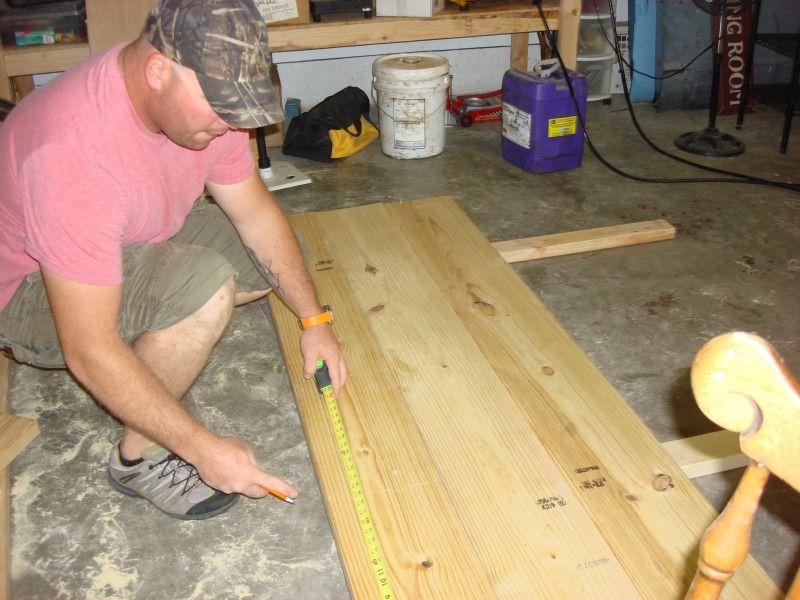 Third, he painted the frame black, so you would not be able to see it through the pickets.
Fourth, he butted the pickets up to one another and then broke the ends off.
Fifth, he put a few more nails into the wood to make sure it was secure.
Last, he attached the headboard to the frame he made.
We really love the finished outcome. It was an easy project and really gives the bed a unique look.
After it was all up, he varnished it. I would suggest you doing this step before you bring it inside your home.