Eli is the busiest boy we have had. At 7 months, M & C were content to sit and play with toys. Eli is already crawling around, pulling up, and getting into everything.
The only time he is still is when he is sleeping. He thinks it's funny when I see him getting into something and tell him "no no Eli". He just laughs and smiles at me. I think he knows I am all talk with him because he's the baby.
The 1st time he really pulled up. He was standing at the dishwasher.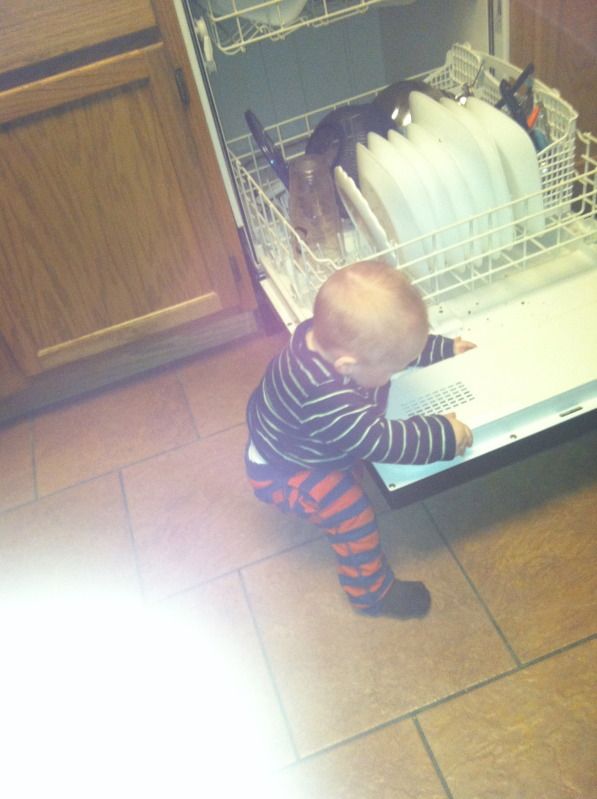 He loves to try and crawl through the end table to get to the cords that are behind.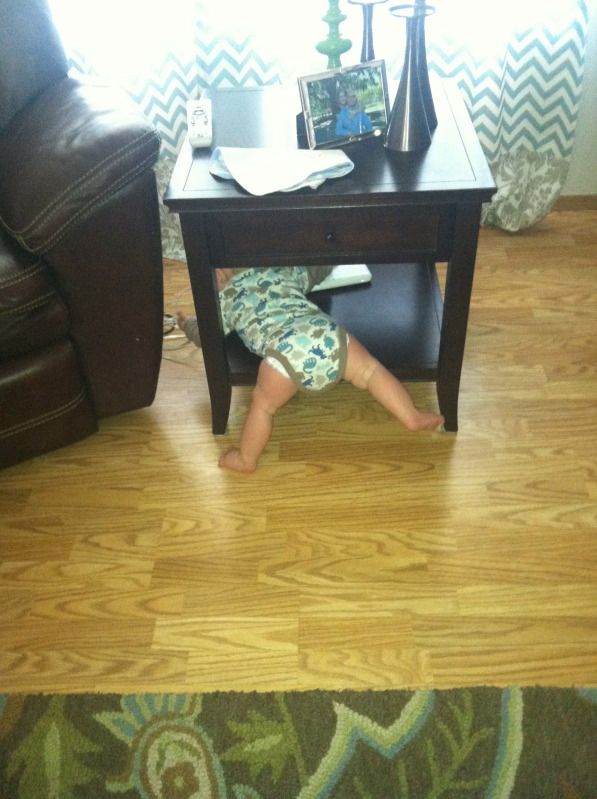 He jumped himself to sleep.
Trying to jump off the chair.
His latest trick. This is how I found him this am. His bed is getting lowered asap.