Sheldon changed jobs a couple of months ago. The new job has been so great and he is loving his new position. The only downfall was that we would had to wait 3 months for the new insurance to take effect.
Last week, we received our new insurance cards in the mail and I made appointments for Max and Eli. Eli needed to have his 4 month check up (he's 6.5 months now) and Max needed 1 shot before he goes to PreK. Luckily Sheldon was home the day of the appointment, so he stayed home with Crocker.
The boys did great in the waiting room even though we have to wait almost an hour. Eli played in his carseat and I held him for awhile. Max brought Iron Man for moral support and he played with him.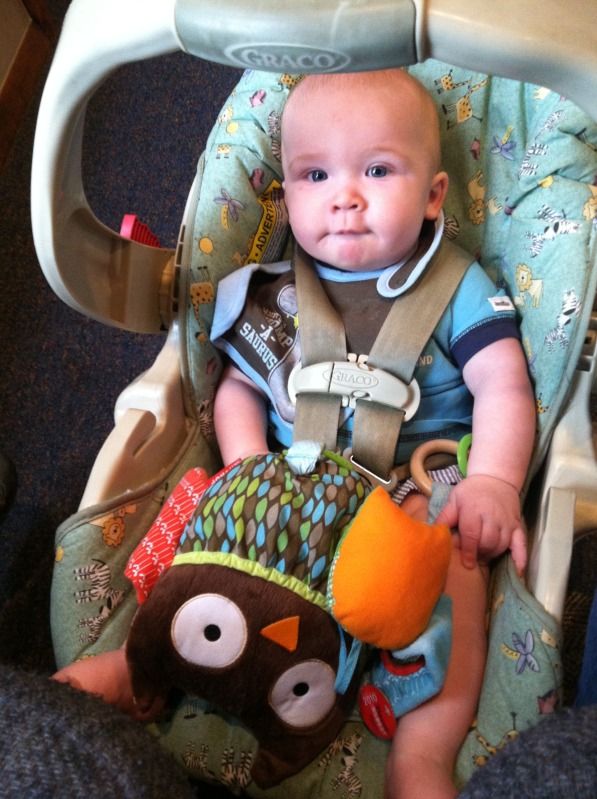 We got back into our room and the boys started getting checked out. Max is good and Eli has a touch of reflux (which I suspected) and he was put on meds. Eli loved the paper and he weighs 21 pounds. He is a big ball of love!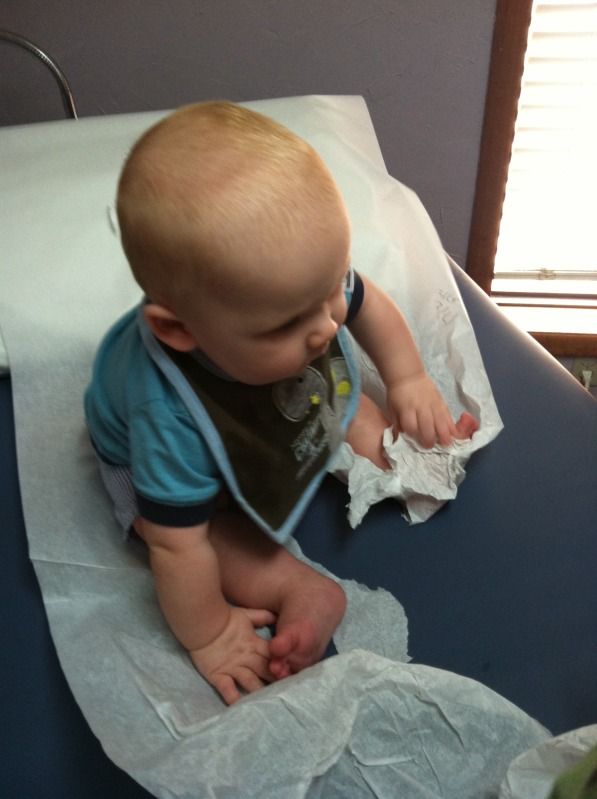 It came time for the shots and Max freaked out. He had to have 3 people hold him down to get his 2 shots. It was terrible. He cried halfway home. Eli took his shots like a champ and was done crying within seconds. Eli fell asleep on the way home and Max decided he felt a little better after a special drink from Sonic.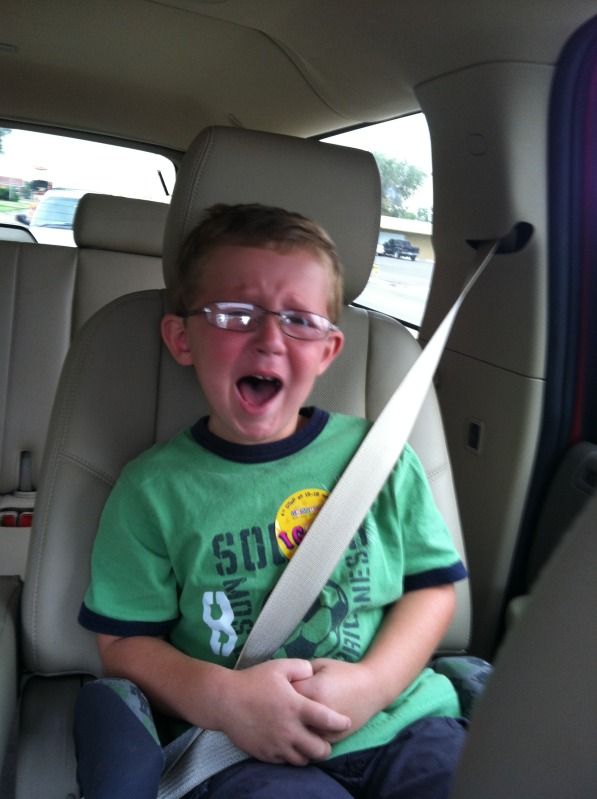 I am so glad that shot day is behind us and we can focus on getting the big boys ready for school!