I cannot even believe that I am writing this post.
Max is only 4 years and 10 months old; time is flying by too quickly. I need it to slow down.
Two weeks ago at church Max was talking to his Sunday School teacher and she noticed a tooth that was already coming in behind his other teeth. I began to examine things and we realized that one of his bottom teeth were loose.
Throughout the week we would look at his teeth and the tooth beside the bottom loose one became loose as well.
The next week, we noticed a bump and a new tooth beginning to come in beside the 1st one.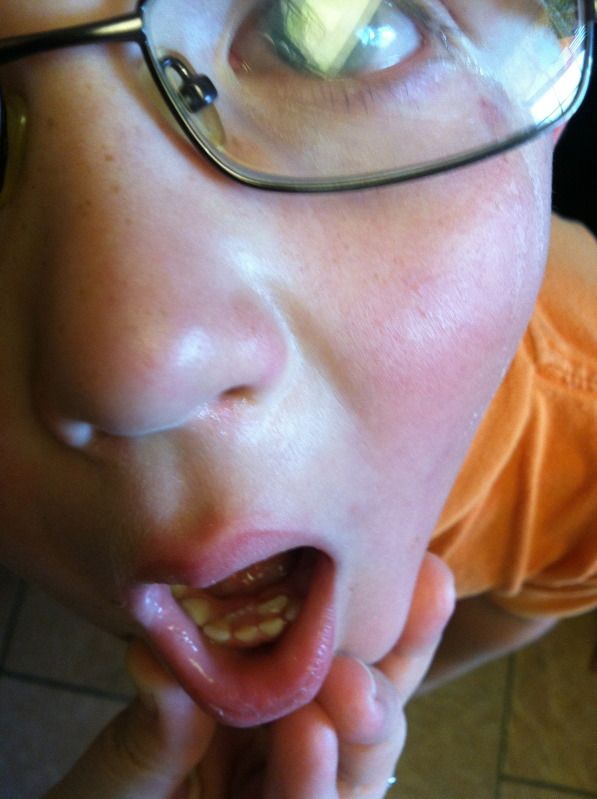 Then, nothing else happened. Yesterday, he came to me and his tooth was super super loose. I wiggled it a time or two and out it came.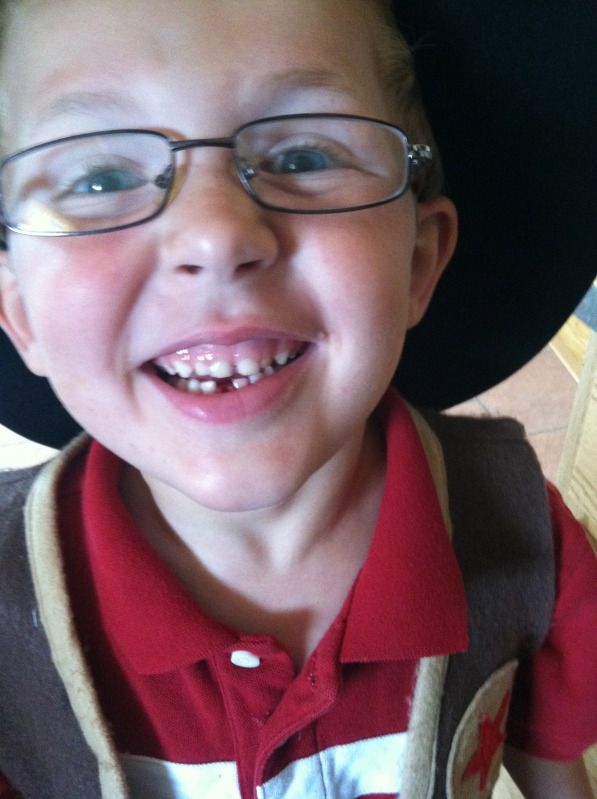 We celebrated and cheered! He was thrilled.
All of that excitement carried on through his nap time and he was wiggling on his other tooth. He came upstairs early from his nap and his other loose tooth was barely hanging on. So, I wiggled it a few times and out it came too.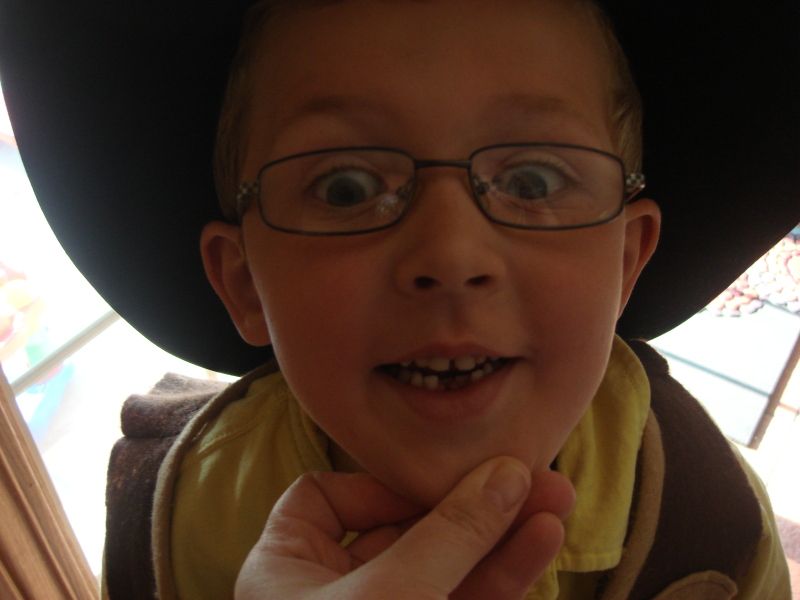 Max is super pumped to have lost 2 teeth. I think another one might send me over the edge!
Everyone has been asking him if the tooth fairy is going to come and he promptly informs them that he is scared of fairies. So I don't know if she will be making an appearance or not. I guess time will tell.