The other day, I had a creative itch. I got my supplies together and made a burlap and ribbon wreath for Halloween.
I used styrofoam wreath base, 1 yard of burlap, and some ribbon I had lying around.
I laid out my burlap and began cutting it into 2" by 11" strips.
After I cut my strips, I just tied them onto the wreath base.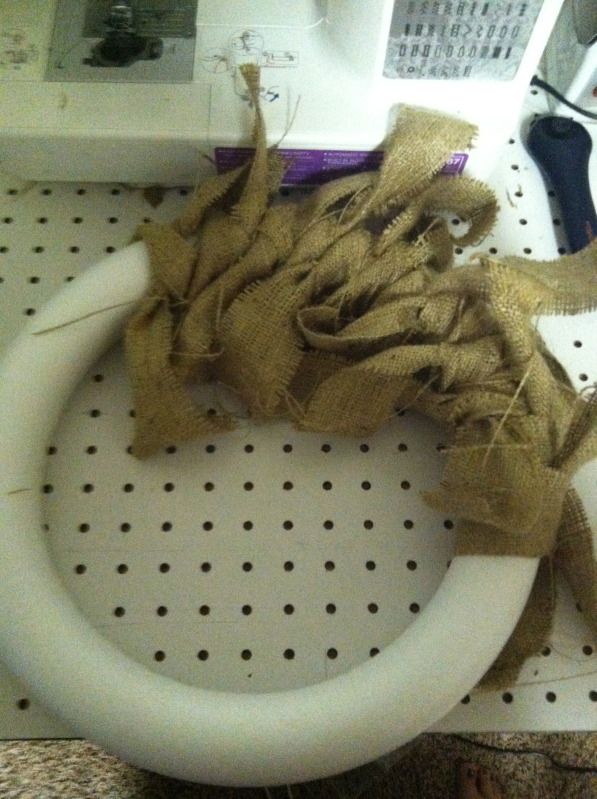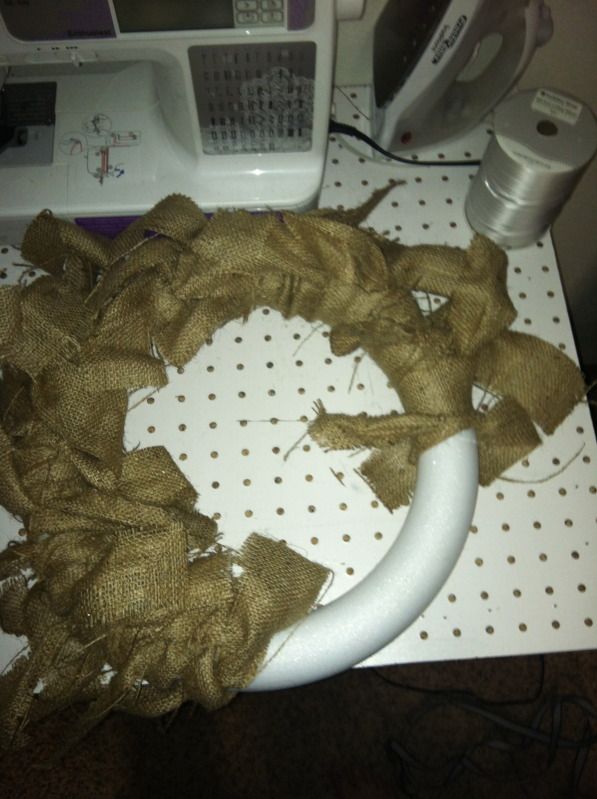 I decided that I also wanted to use ribbon on my wreath. I cut my ribbon and just wrapped it around the wreath.
I tied orange ribbon strips to make it a little more Halloween-esq.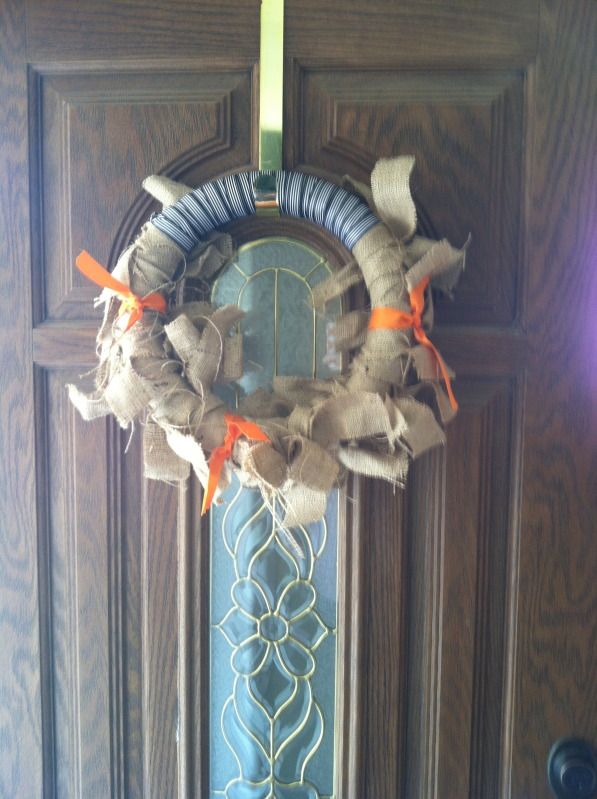 I think it looks so cute and the ribbon can easily be changed out for Thanksgiving, Christmas, etc.