One of the many benefits of having a dad that works from home is doing a little early morning hunting. Sheldon and Max got up about 5:30 and left at 6 am to go set up for coyote hunting.
They didn't get anything, but they had a great time and Max loved spending time with his daddy.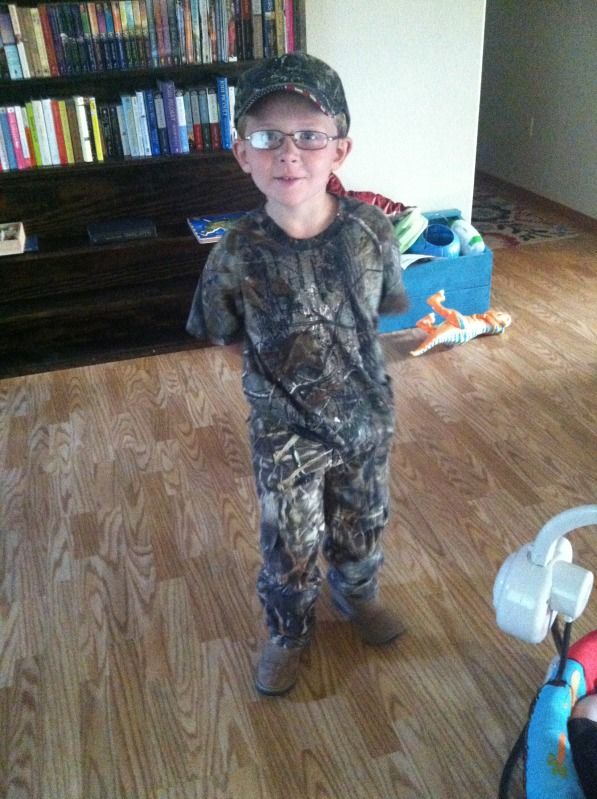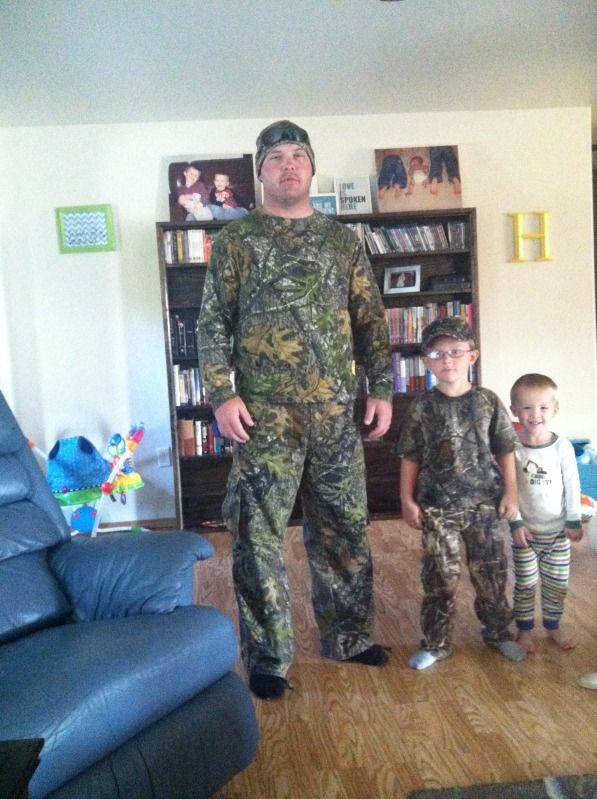 Someone was a little less than thrilled this morning when he woke up and found out that his daddy and Max were gone. He couldn't wait for them to get home! You can see he snuck into the picture of Max and Sheldon after they got home.