When I don't have my camera handy, I use my phone to take a quick picture. These are all pictures I have taken with my phone in the past few days.
Max in Mommy's sunglasses.
Crocker got to wear headphones in the car for the 1st time and listen to the movie.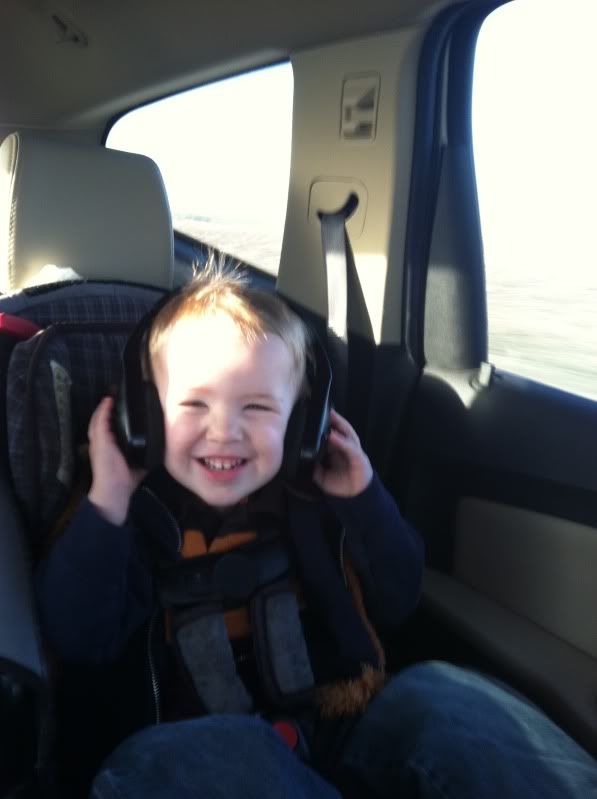 Eli doing what he does best!
Grampy sent the boys a box of books and they had the best time reading.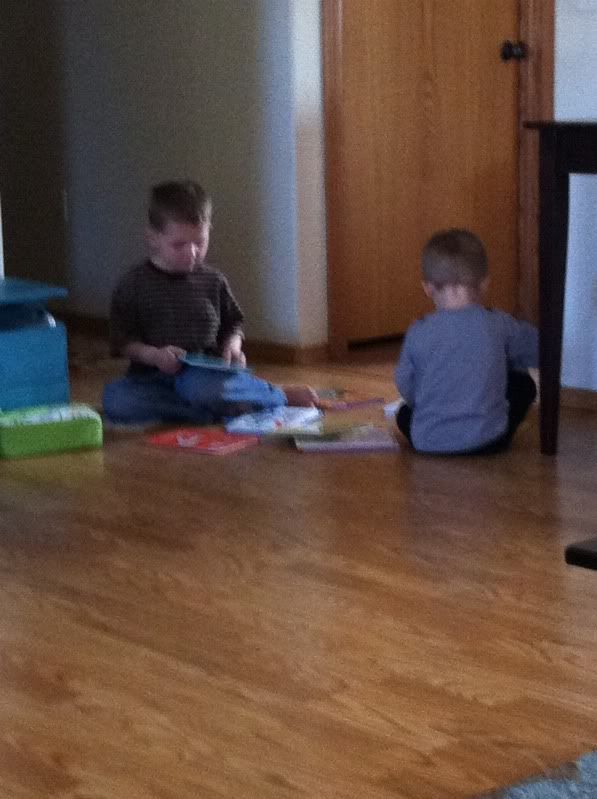 We sold our big double stroller and used the money to buy a more compact one. It is so light and pushes like a dream.
Everyone had to have a turn trying it out.