Monday was a special day. Sheldon promised Max that when he could ride his bike with out training wheels and when he could use his brake and not his feet to stop, then he would get a new bike.
Max has been practicing almost everyday and was finally ready. So, Sheldon brought him a new bike when he came home from work Monday night.
Max was thrilled!!!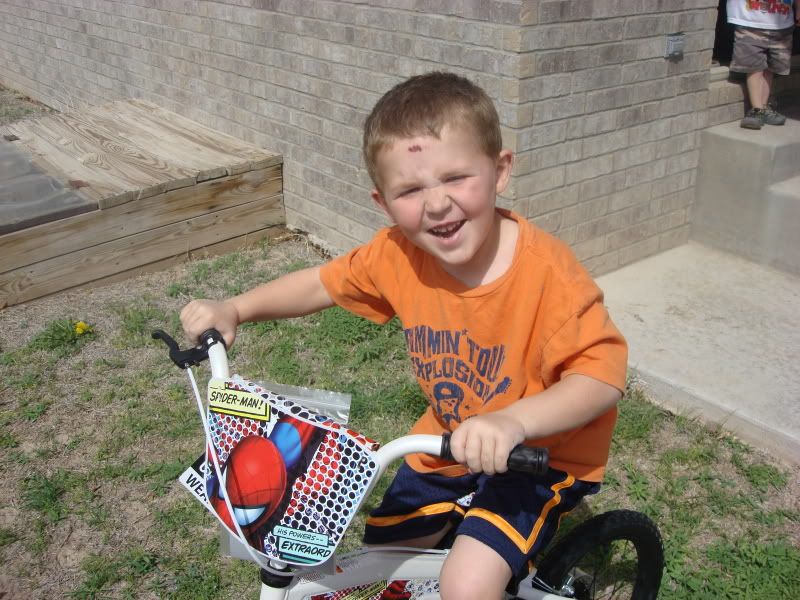 Sheldon took off the training wheels and they went for a bike ride.