We have had a good weekend. Saturday, the boys and I went to the grocery and played around at home while we waited for Sheldon to get home from work.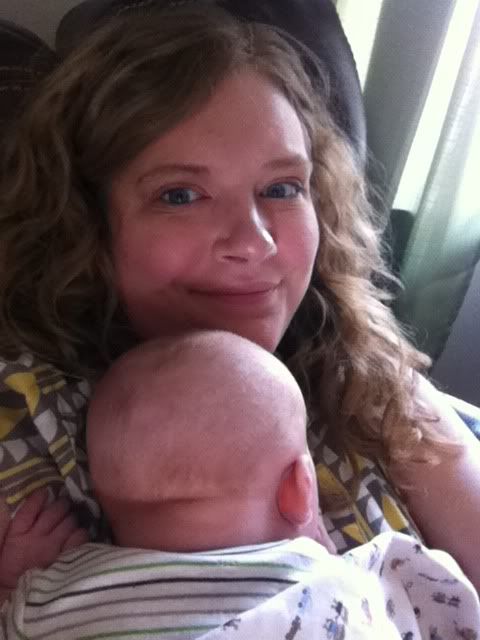 Sheldon got home and had to do a little more work. Then, it was time for play. We went to the park and for a walk.
Max got in a little shooting practice too.
Sunday, we got up and went to church. Eli looks thrilled, doesn't he?
After church and naps, we went outside to play. The big boys were riding bikes and Eli was lounging in his stroller.
Then, we went to the car wash. The big boys seriously love the car wash and ask all the time to go.
Max and Sheldon played Mario Kart when we got home. Max is getting pretty good and loves loves to play.