Soccer season had started for the Spring and Max had his 1st practice last week. We are looking forward to watching him play and cheering him on!
It is always fun when Daddy comes home. The boys love to roughhouse with him and usually someone ends up crying.
Eli is getting so big and it already holding his head up like a big boy. We put him in his Bumbo today and he loved sitting up.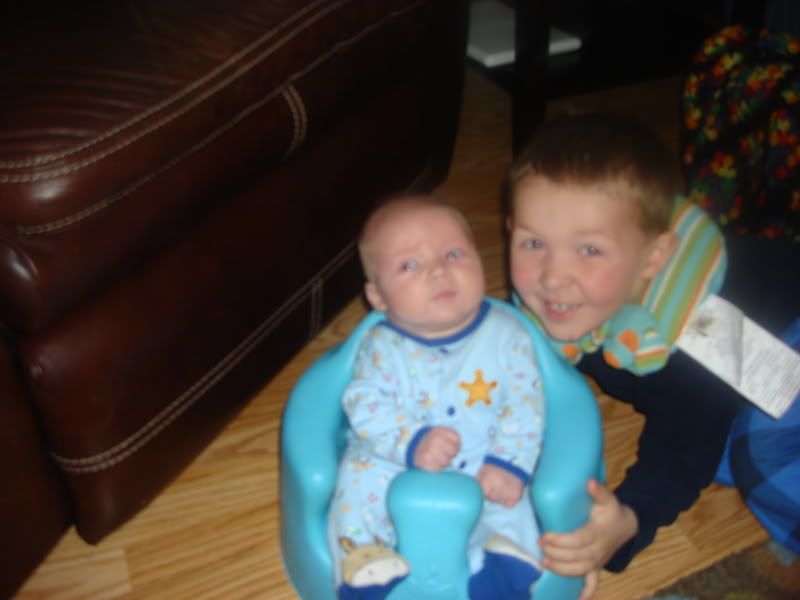 Eli was getting too big for his swaddle, so I bought him a Woombie. Sheldon calls it his straight jacket. Eli loves it and he sleeps so good in it!