Eli is now 7 weeks old and he is doing great. He is the best little baby. He is sleeping 12 hours a night, getting up 1 time to eat and he takes a good 3 hour nap in the afternoons.
He is usually a little fussy between 5-6 at night, but the other boys are too. I think of it as the witching hour. :)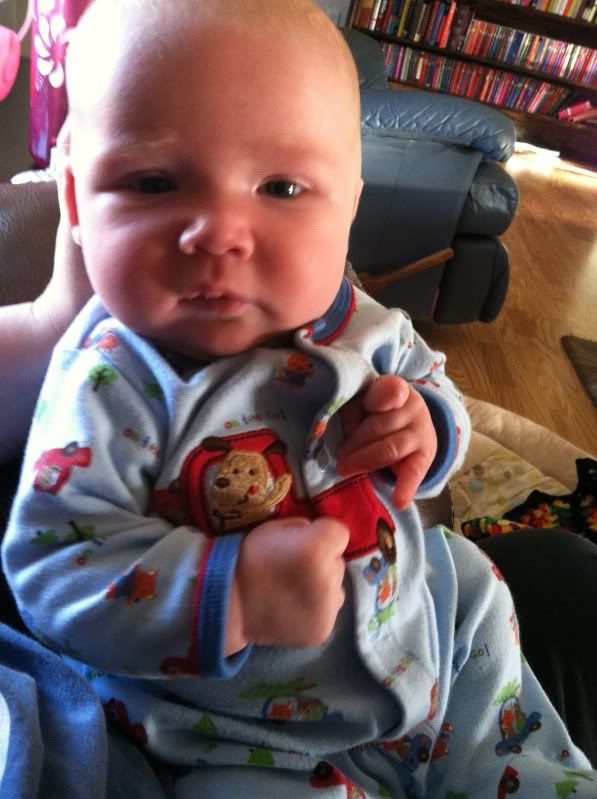 The other day, he was holding my finger and it was so sweet.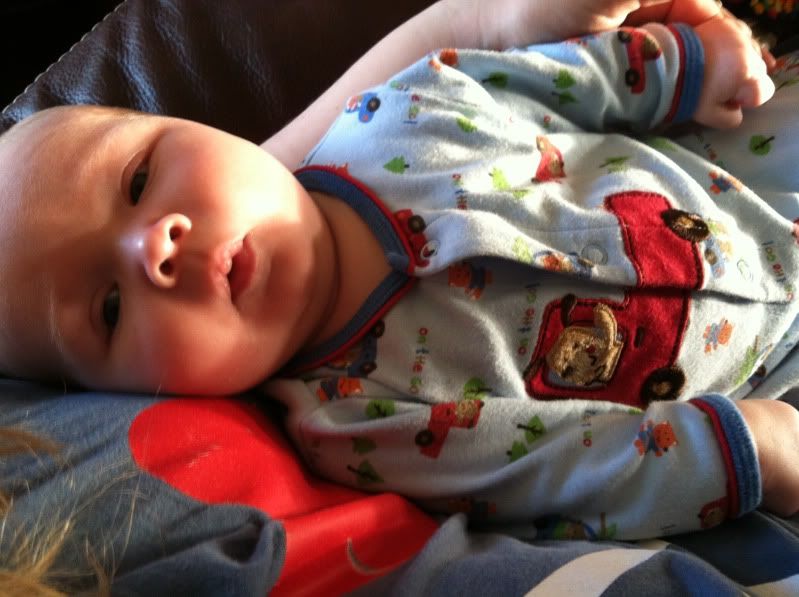 We have been spending a lot of time outside. Max is a speed man on his bike and loves to be out riding it. He cannot wait until he gets his new bike! Eli lays on a blanket and likes to look around.
Yesterday, he was fussy fussy and he was not content with anything I tried. So, I went to the box with all of the boys Easter presents and gave him one. He was content after that. I told Sheldon that he just needed a little gift to make him feel better. :)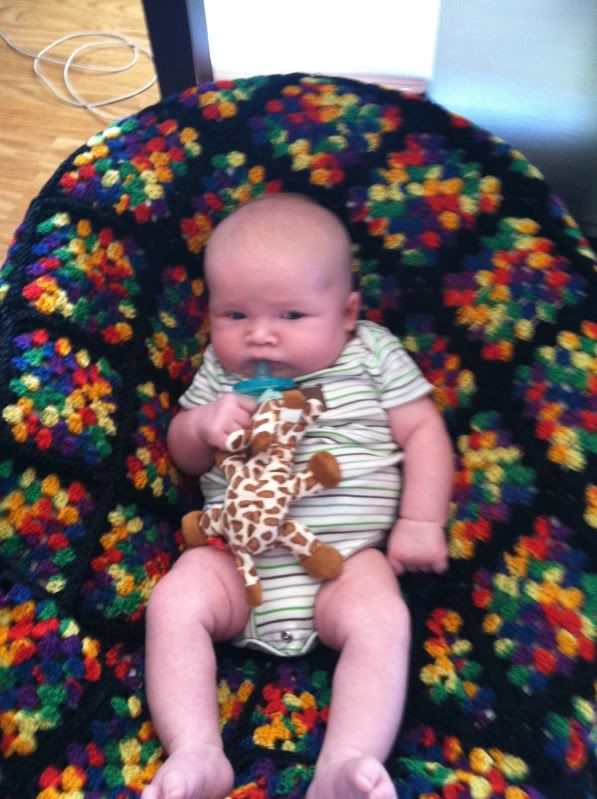 Sheldon has started working his summer hours, which is not time off ever. So that gets a little old, but he is good to surprise me to let me know he is thinking about me. These came yesterday and really brightened up my day!