Max wants to be just like Sheldon. He was thrilled when Sheldon put him on a little smell good before we headed out to dinner.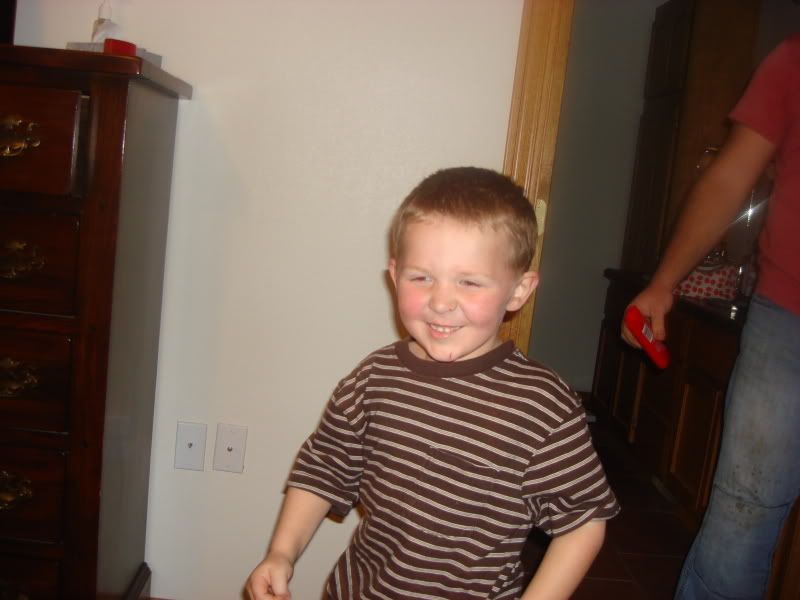 We live in a cove and Sheldon promised Max when he could ride his bike without training wheels all the way to the end, then he would take him to get ice cream. Max just happened to master it about 4:30 Sunday evening. So, we all had ice cream for dinner!
Spring is in full force at our house. Everyone's allergies have kicked in and it is 70 degrees outside. We had to buy the boys new summer shoes and they love their new sandals!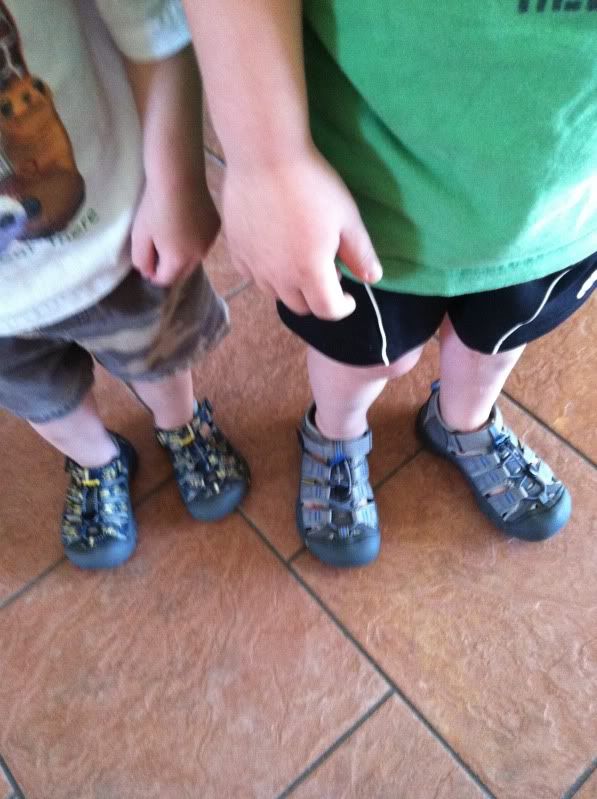 Eli is still just as cute and chubby as ever!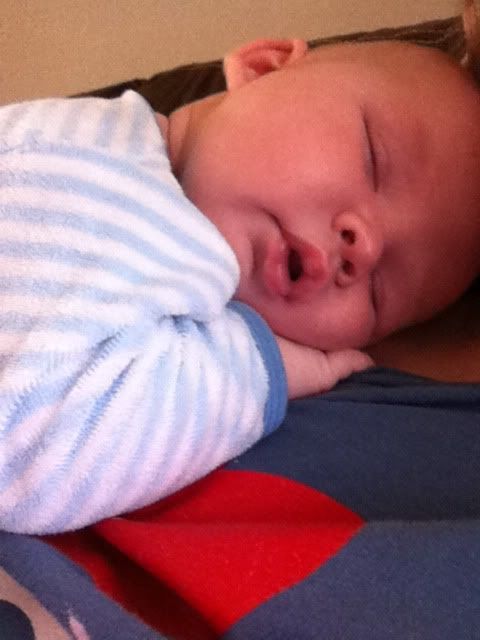 We have been spending our afternoons at the park and one day I did not dress Eli appropriately. I had to strip him down, but I do not think he minded.