This morning, we had Max and Crocker's birthday party. We have been planning for months to have it outside, but last week we found out it was going to be super cold and raining. So, we had to move it inside.
I decorated the upstairs in angry birds decor.
The party was from 9-11 this morning, so I served breakfast food.
We had fruit, pigs in a blanket, and nutri grain bars. Since it was so early, I served chocolate donuts instead of cupcakes.
We had milk and oj for the kids. The adults drank water, apple cider, hot chocolate, and coffee.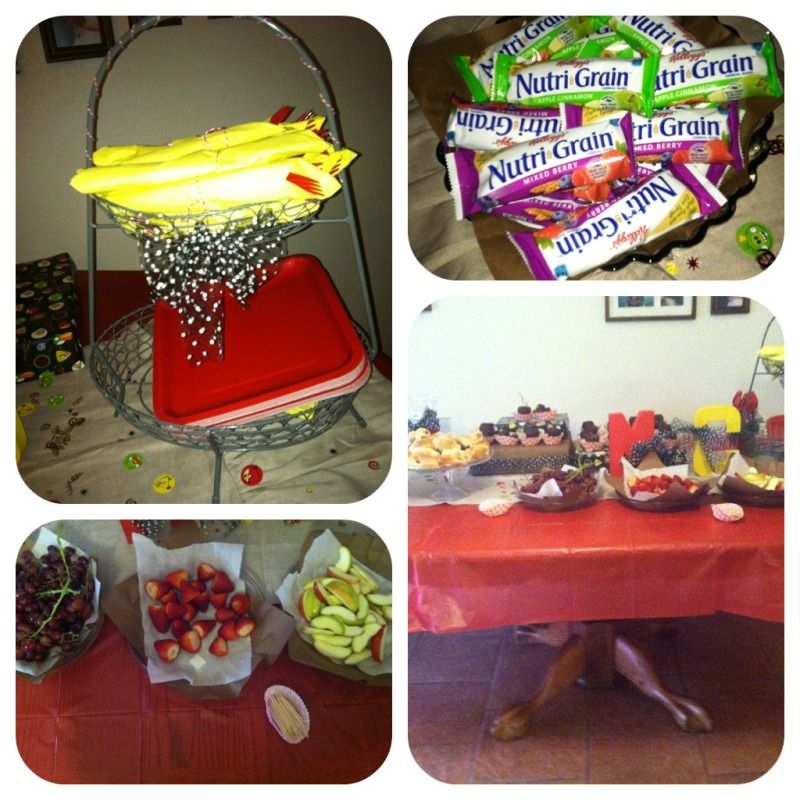 I made an angry birds game for the kids to play, complete with a slingshot.
Since we had to move it inside, the slingshot was scrapped and the kids threw the balls at the boxes.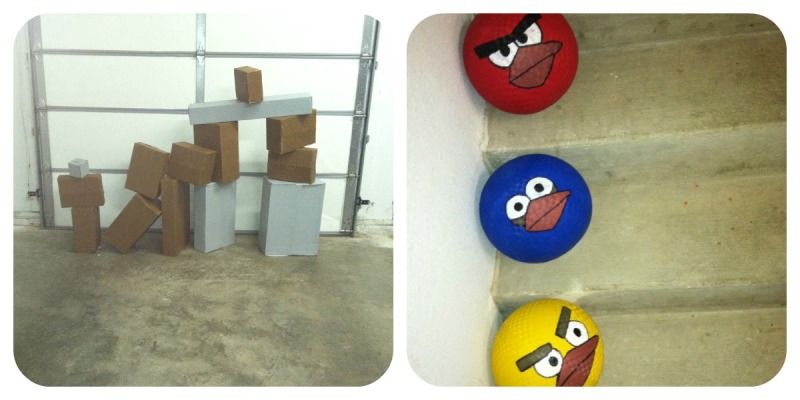 I tried to get a few pictures of the kids this morning before the party, but I bet you can guess how well that went over.

The parents glad that the party is over!