Max had his 1st dentist appointment yesterday.
He probably should have gone before now, but oh well. He did so great. He just hopped up in the chair like he was an expert.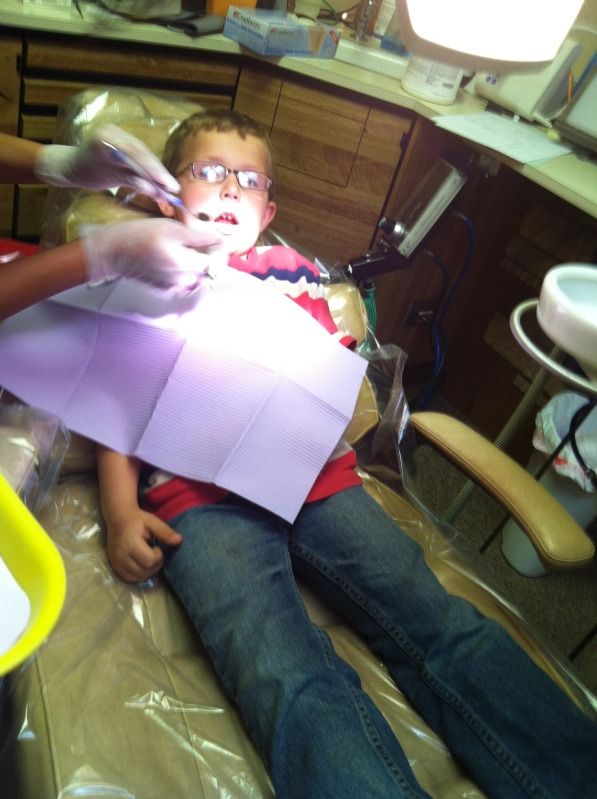 His teeth look great and he does not have any cavities.
So, I did what any great mom does after a dentist appointment. He had a milkshake on the way home.