Last night, Max's school had their annual chili dinner and pumpkin glow.
I had never heard of a pumpkin glow, but it was such a fun experience. Everyone brings a pumpkin up to the school along with a trash bag and their carving tools.
We hollowed out our pumpkin and drew on our face before we went to the school.

You carved your pumpkin and then put a light inside. They had everyone put them on the hill by the school. Then when it gets dark, all the elementary school kids sang their Halloween songs they have been learning at school.
Max was too busy playing with his friends to help carve the pumpkin. (He looks thrilled in the picture, but today he is home sick. So, I don't think he was feeling all that great.)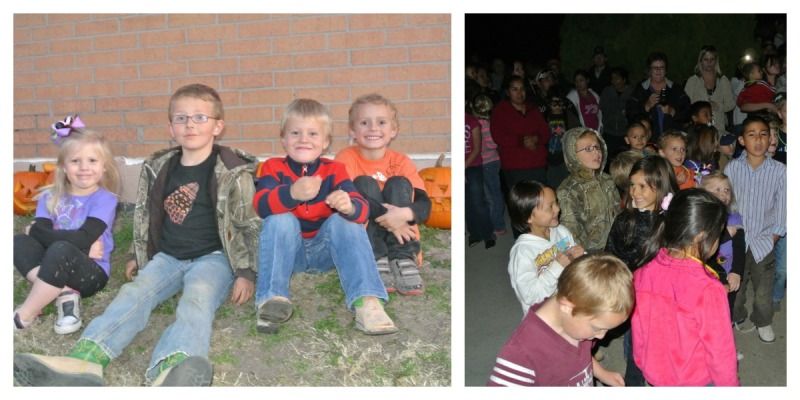 It was so fun seeing Max and all of his little friends at school.
We had the best time and will definitely be looking forward to next year!