My boys love love love to spend time with their dad. Their eyes shine and sparkle when they know he is home for the day. He is a much better playmate than boring mom.
While the boys were napping one Sunday, Sheldon went to shoot. He saw a rattlesnake and it came home with him. The boys were ecstatic to see it when they got up.
They helped Dad skin it and cook up some to have with their dinner. The big guy and 2 little boys liked it, but I couldn't bring myself to have any.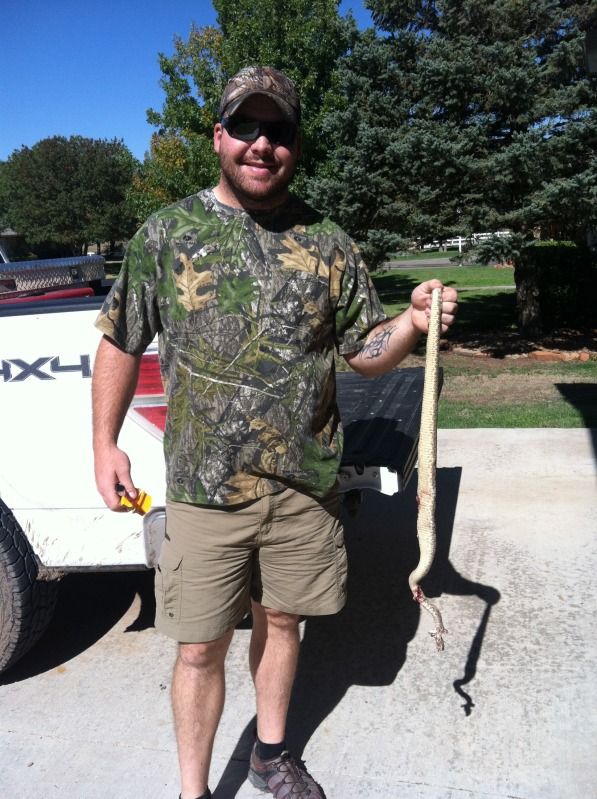 Oh my! Nothing thrills me more than all my boys in matching shirts!