Two posts in one day!?! I don't even know myself anymore!
Anywho!
About 2.5 years ago, this was a familiar sight.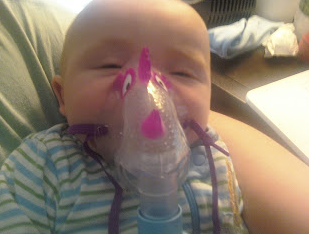 I thought all of that was in the past until today when Eli woke up with raspy breathing. He has bronchitis and is obviously thrilled with the breathing treatments.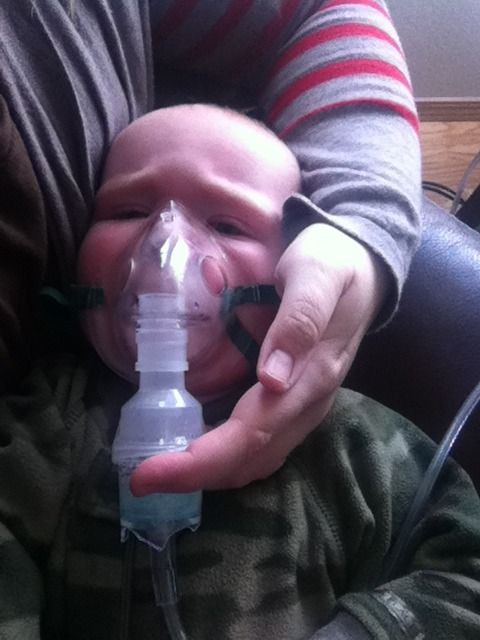 I look thrilled too. Nothing like pinning your 9 month old down for 15 minutes while he's thrashing around and screaming.