When we got home from the hospital, the boys were so so excited to see Eli.
Crocker was excited to finally be able to hold Eli.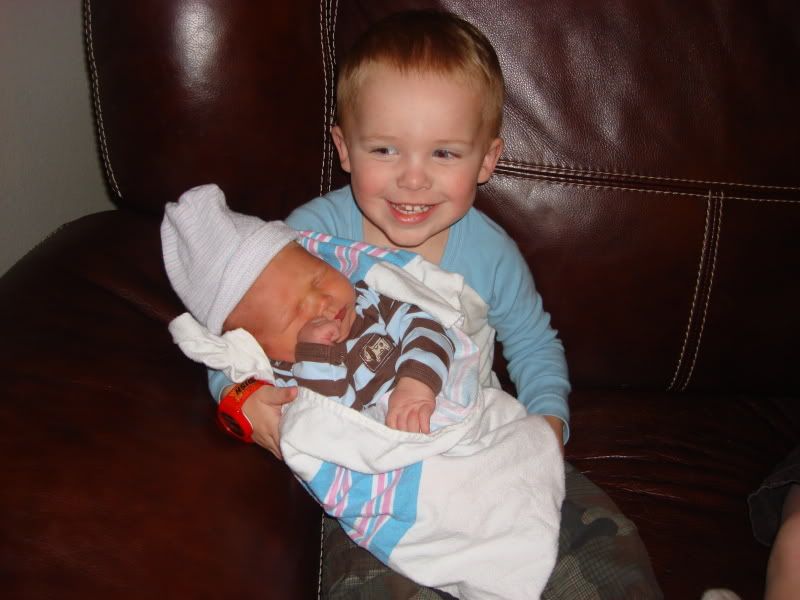 Our 3 babies.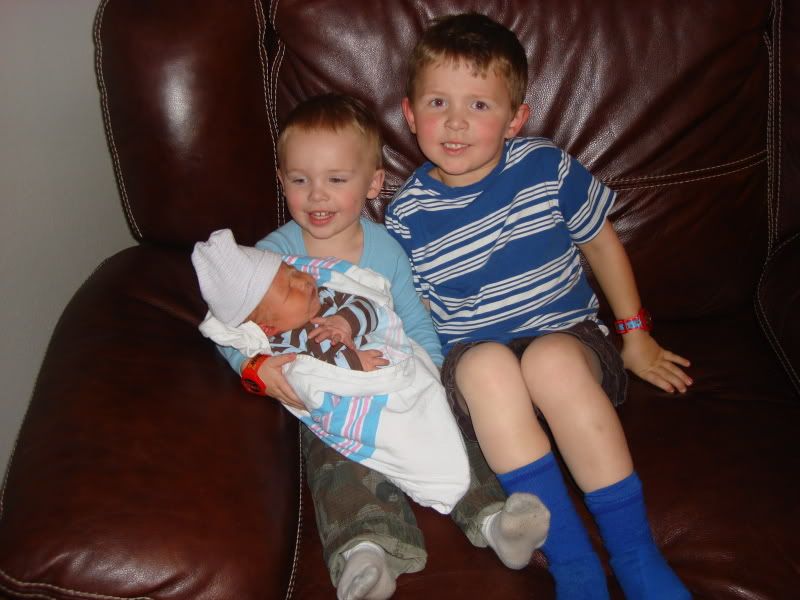 We had a rough 1st night at home, but it has been much better lately.
Eli ready for his 1st night at home.
Nanny and Granny were here with us for a little over a week. We were all sad to see them go!