We recently had a few special visitors. Grandpa Mark and Mr. Rick came to visit. They had big plans to go shooting and take the boys out, but the snow and wind put a damper on things.
Instead, they stayed home and played games.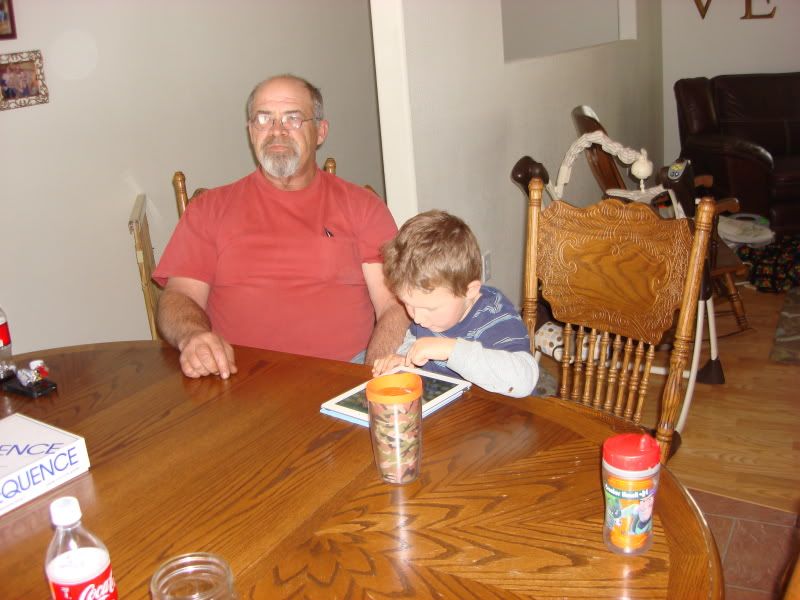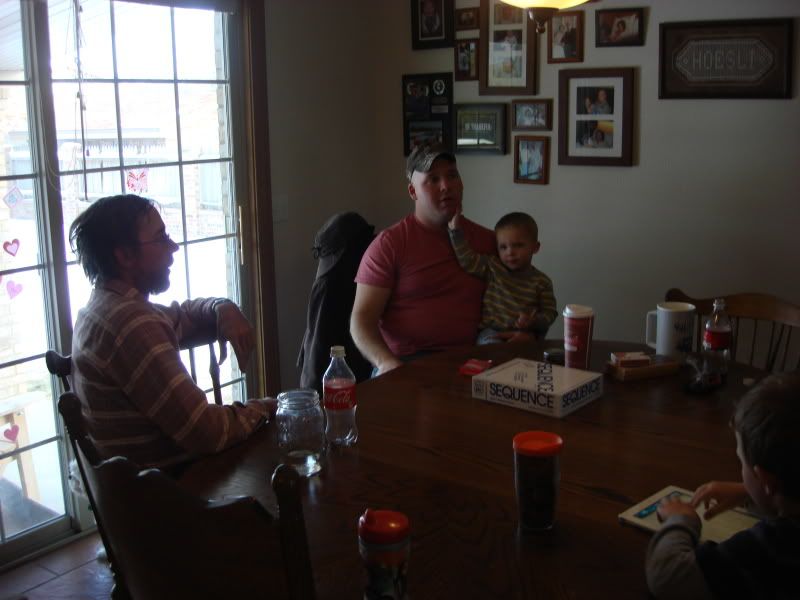 Talked and visited.
Helped make Valentine's for our friends.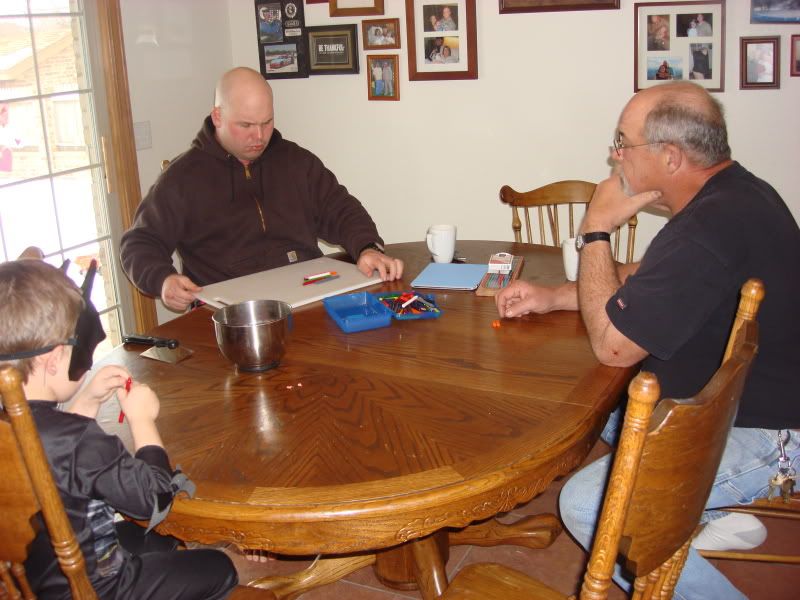 We had a great visit. We can't wait to do it again!