My boys love to cut, use markers, and glue. It keeps them busy for about 2 minutes. :)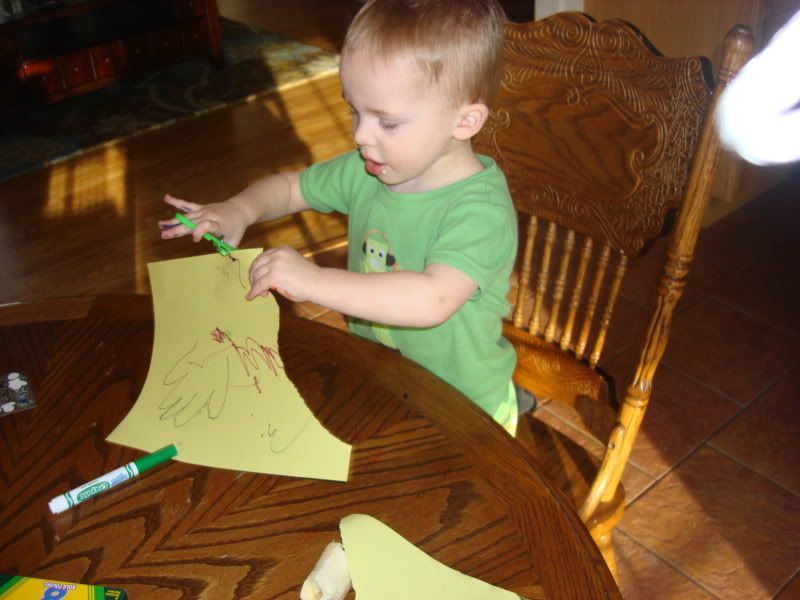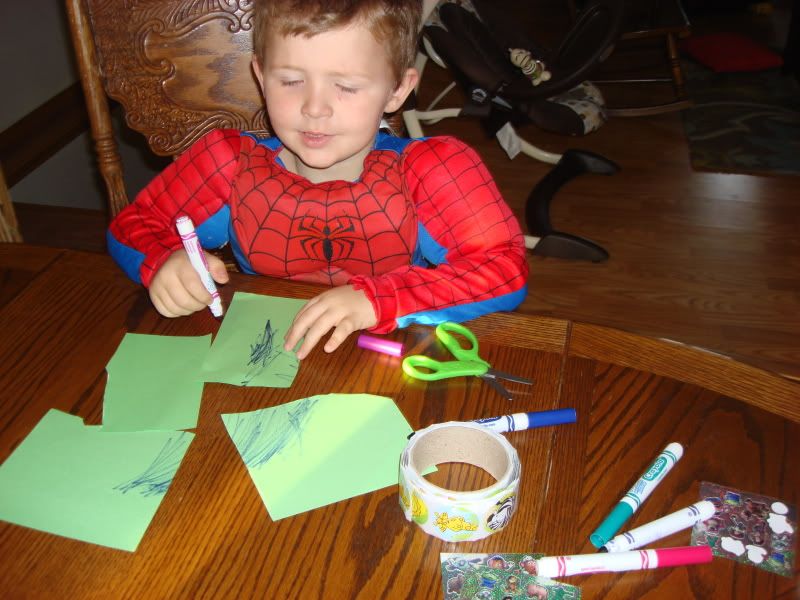 They love to play with Eli. They get concerned when he cries and try to give him toys to make him happy.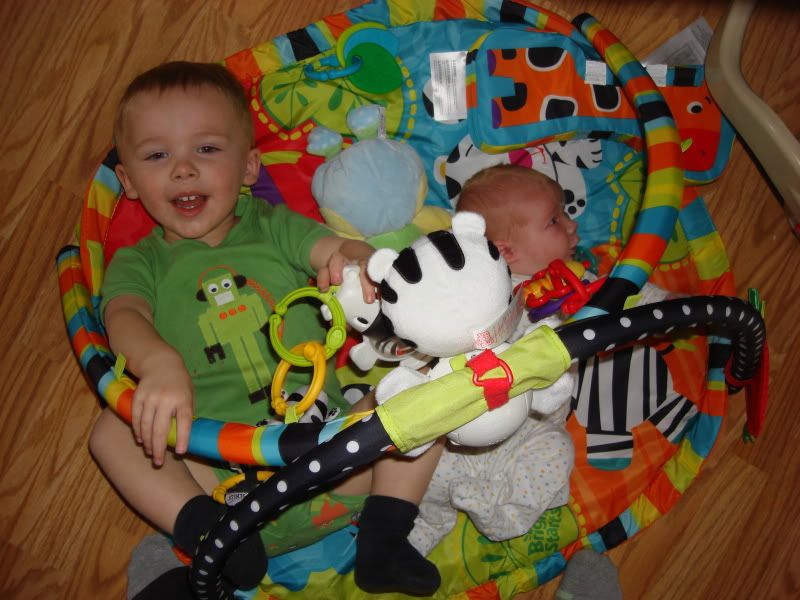 They love to do puzzles and they have quite the collection to keep them busy.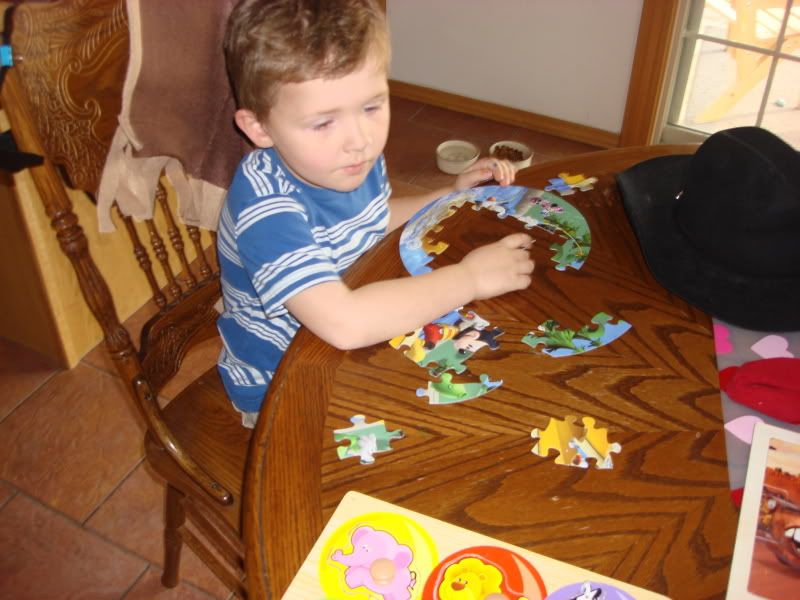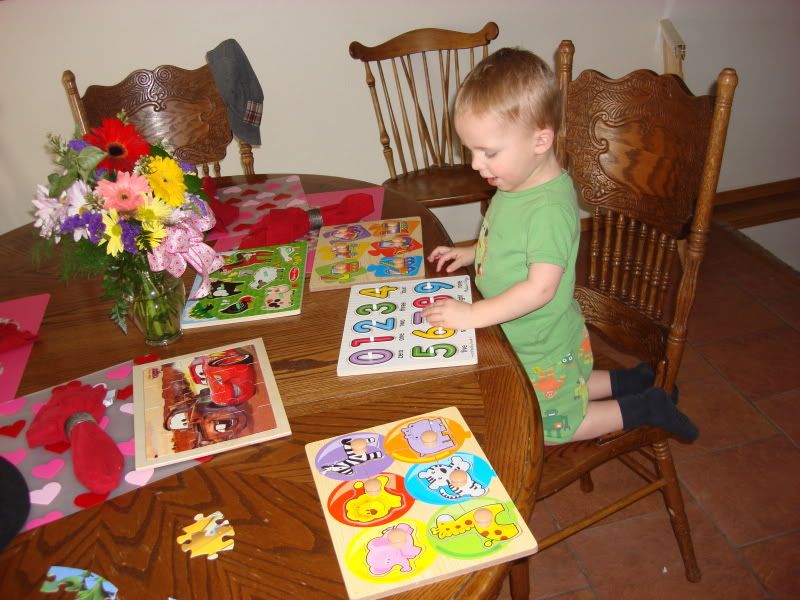 They also love to watch movies. Their favorites are Cars, Toy Story, Lion King, and Tangled.