After Max and Crocker left, we decided to get some rest.
While I was at the hospital, I received quite a few flowers.
From my Aunt.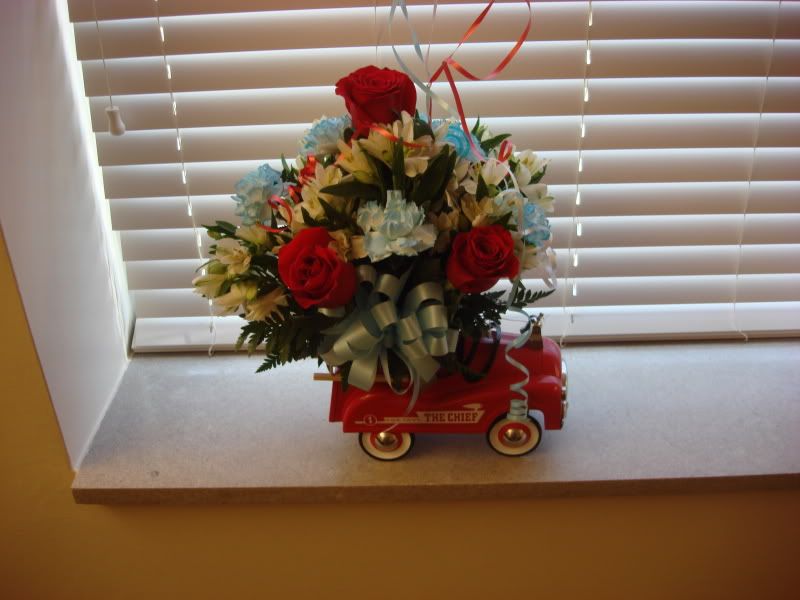 From my mom and dad.
From our church.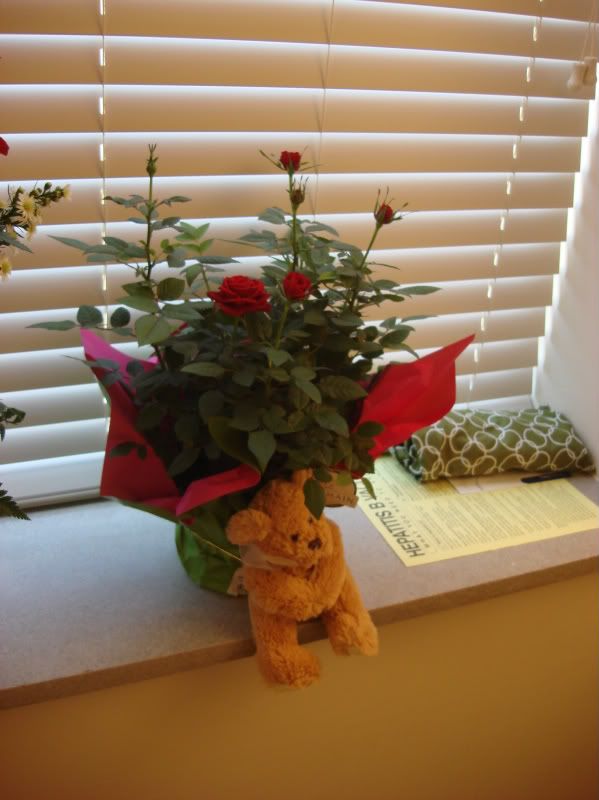 From Sheldon and our 3 boys.
My mom got a blue bow for the hospital door.
Later that night, we had quite a few visitors. I was able to take a couple of pictures, but I missed out on most of our friends.
Sheldon was such a help changing diapers and rocking the baby.
Max was so proud to come back to the hospital. He wore one of his good shirts and hat.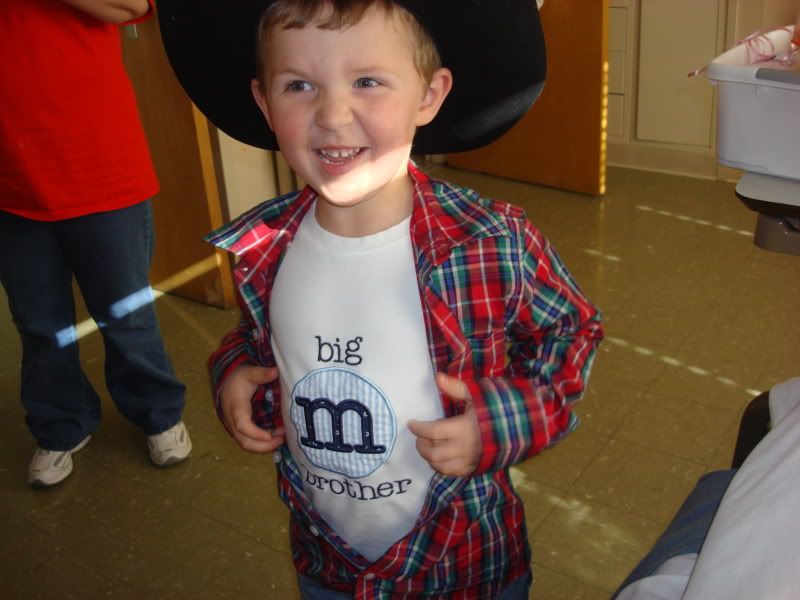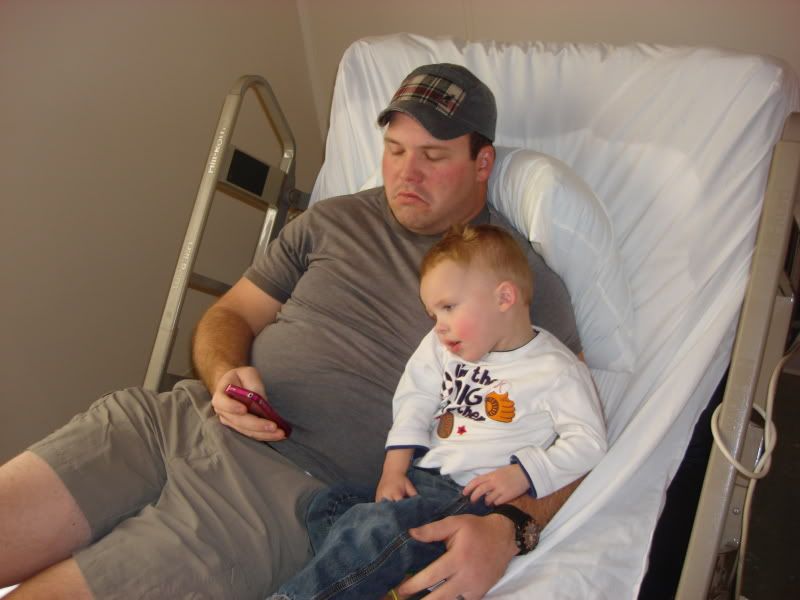 The night before we were discharged, the cafeteria brought us a steak dinner. We had steak, baked potatoes, salad, rolls, and dessert. It was nice and we were surprised.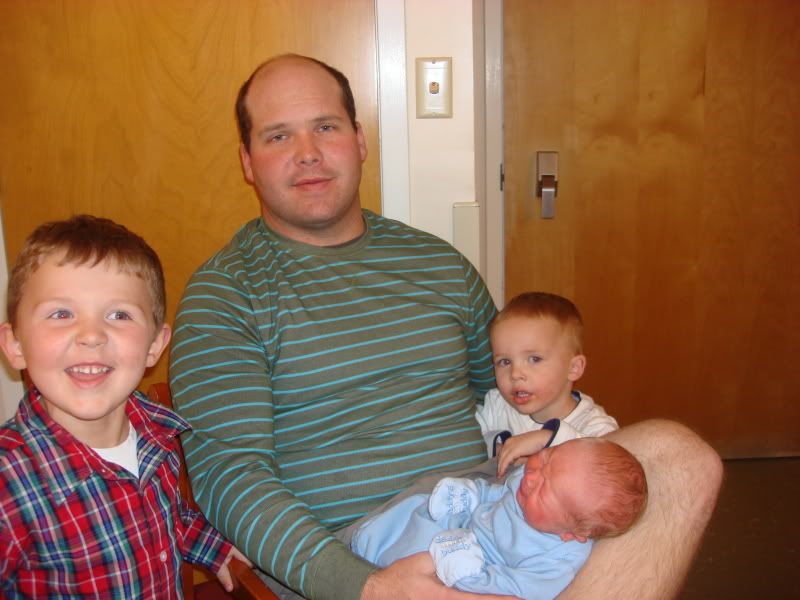 We are ready to head home!