The boys aren't allowed to have a gun (that shoots real bullets) until they are 4. Crocker has been a little bitter about that for awhile. Sheldon surprised him and bought him a BB gun. He was so thrilled and his year was made.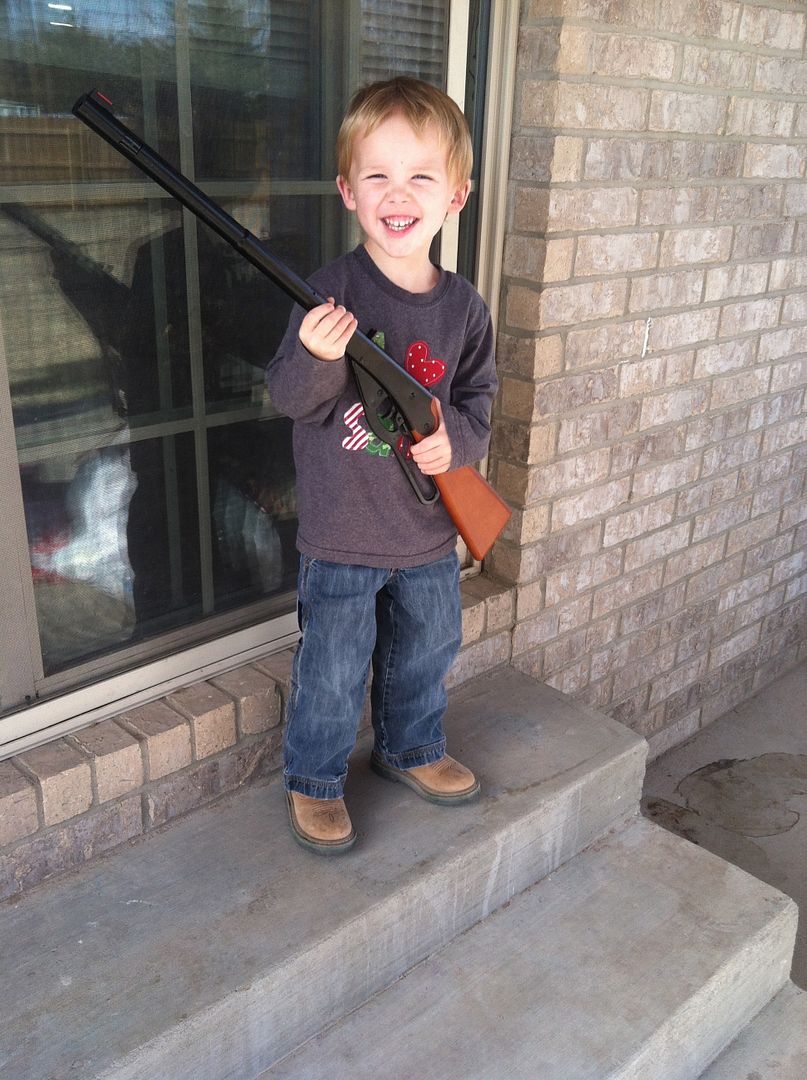 I had to go to the doctor one day last week and Eli went to the babysitter. I brought him home afterward and he was crawling around. The next thing I knew, he was sound asleep on the floor.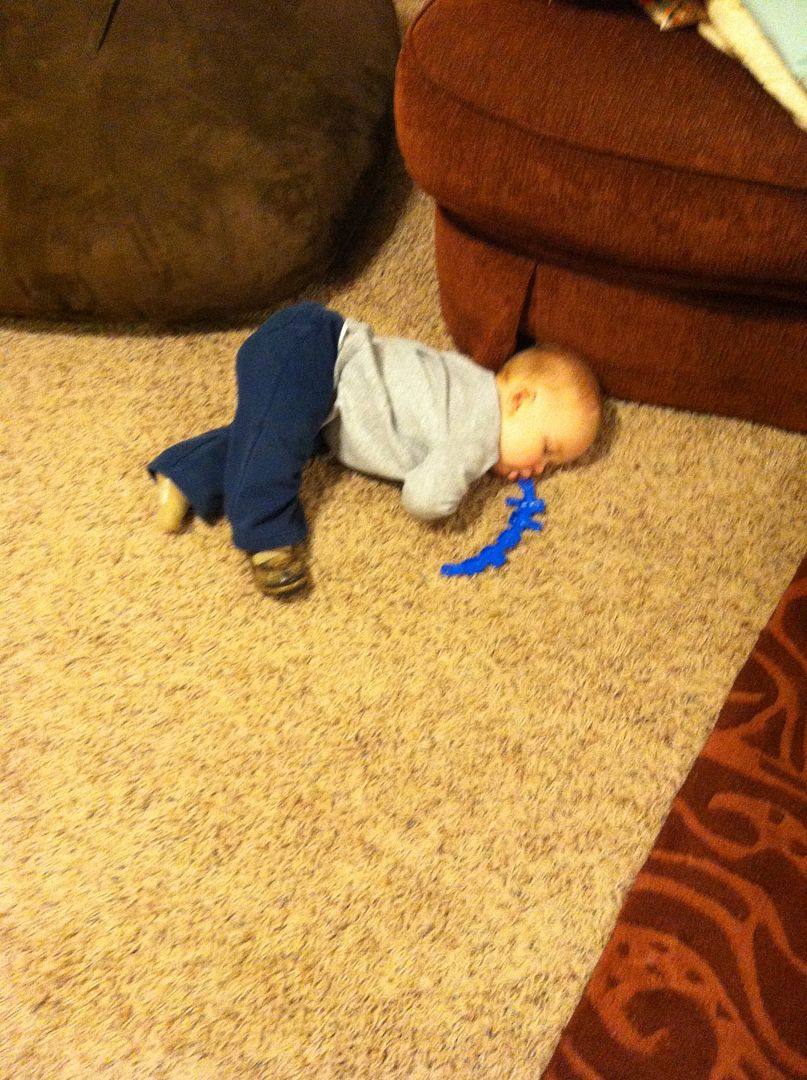 Crocker got in trouble one afternoon for being mean to his brothers. He had to sit in time out and was not happy.
He makes me laugh so hard in this picture.
This is a common sight these days. Eli wants to play with things he shouldn't and he does not like to be told no.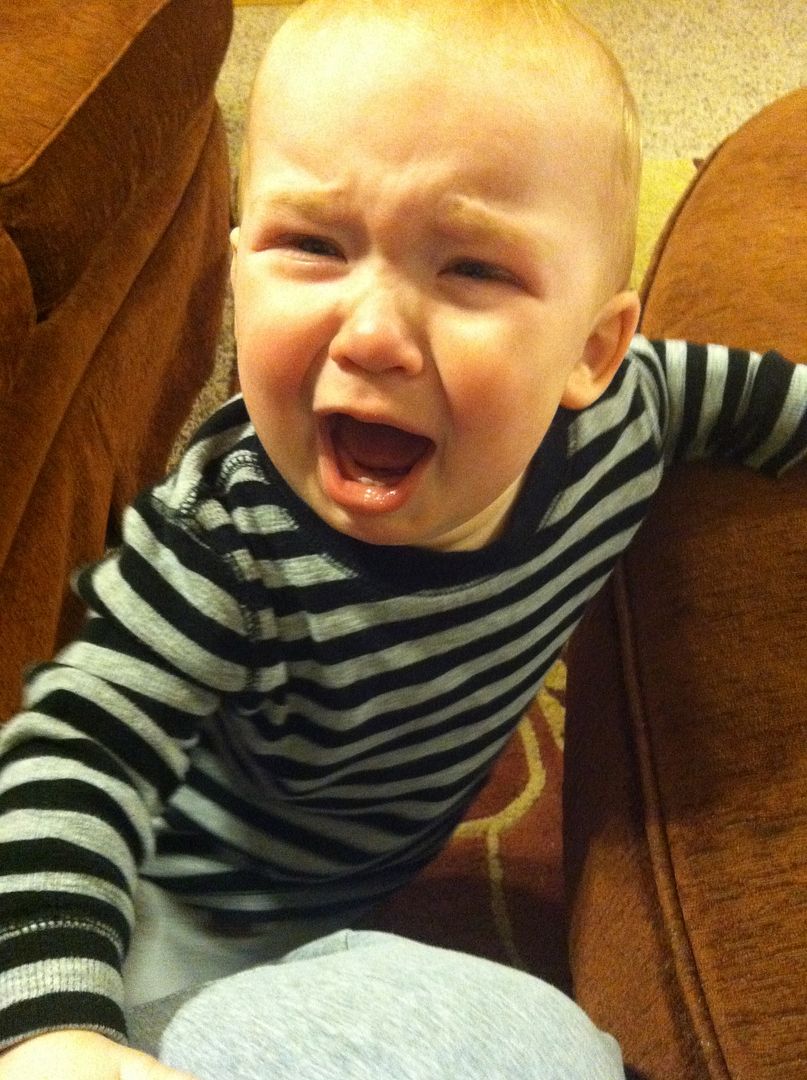 After Max had the stomach virus, Crocker had it. He laid around watching movies and looking pitiful for a few days.