My parents surprised everyone with a trip to Disney World for Christmas last year. We went in June and it was a blast! I have so so many pictures that I am going to have to break up into day by day posts. Sheldon, the boys, and I flew down on a Saturday. Our flight was super early, so we spent the night in the city.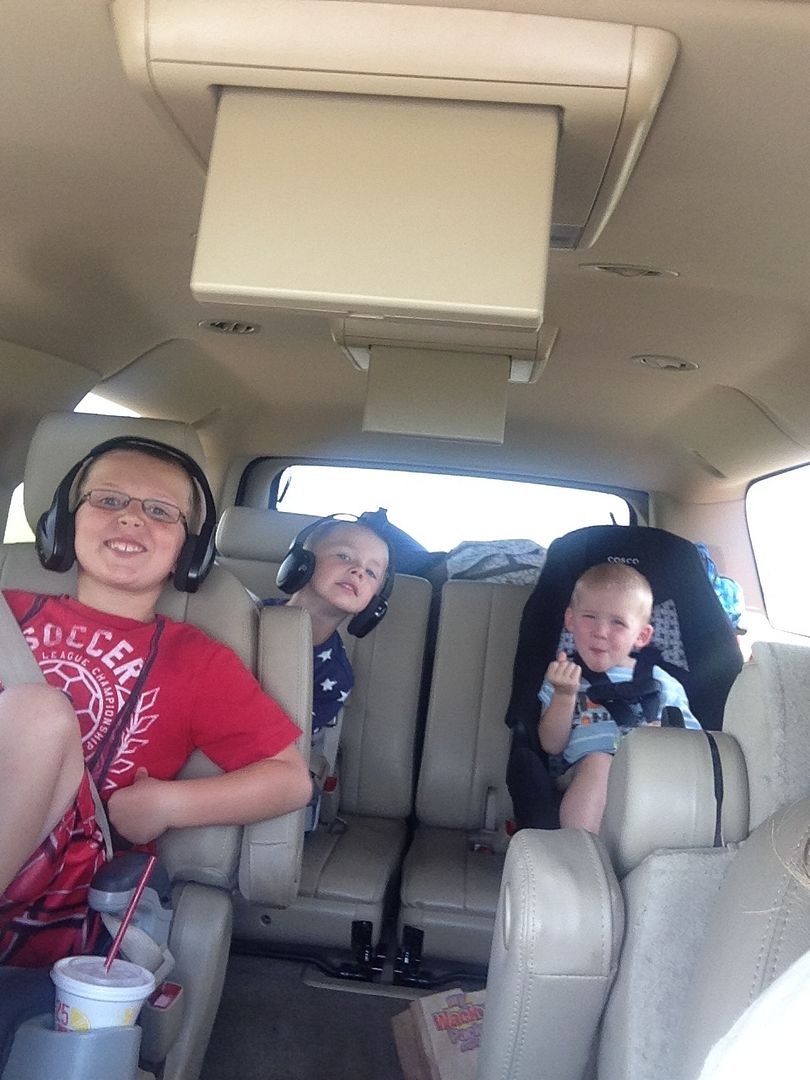 We got up and the kids put on their Disney clothes and we were off to the airport.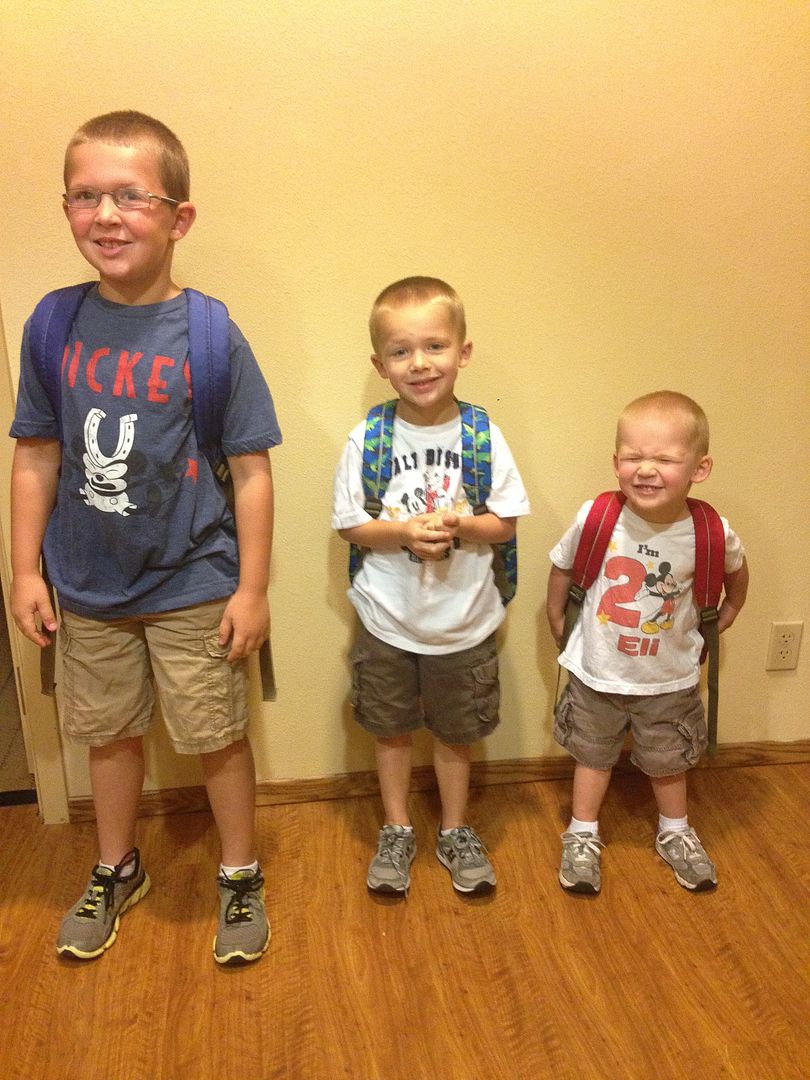 Eli was my seat partner and he was so good on the plane. He did have one moment during the 2nd flight, but it was nothing a seat change couldn't fix.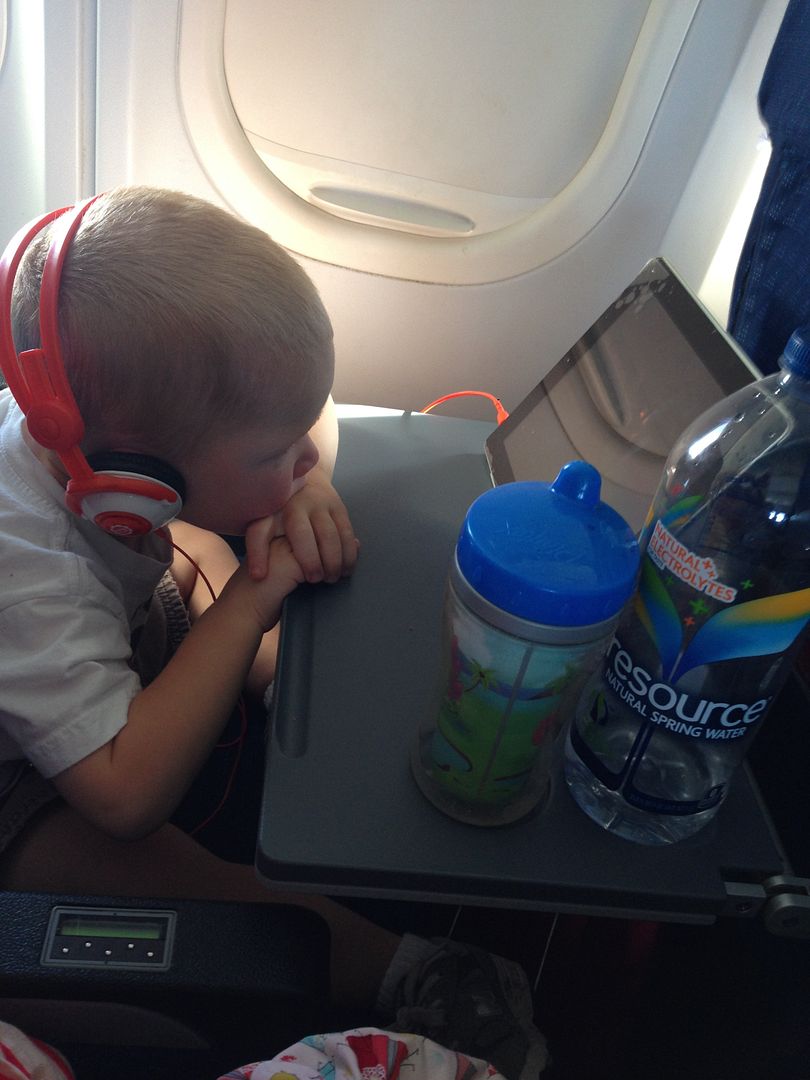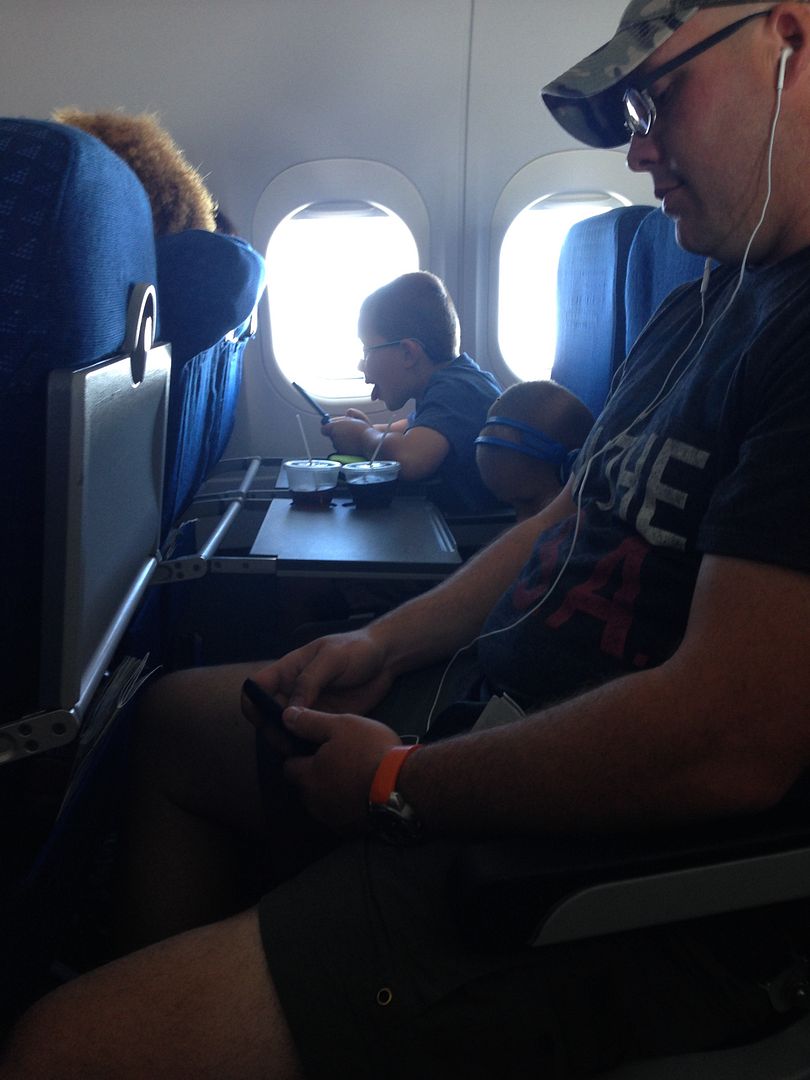 We got to the Orlando airport and saw Mickey. The kids were super excited.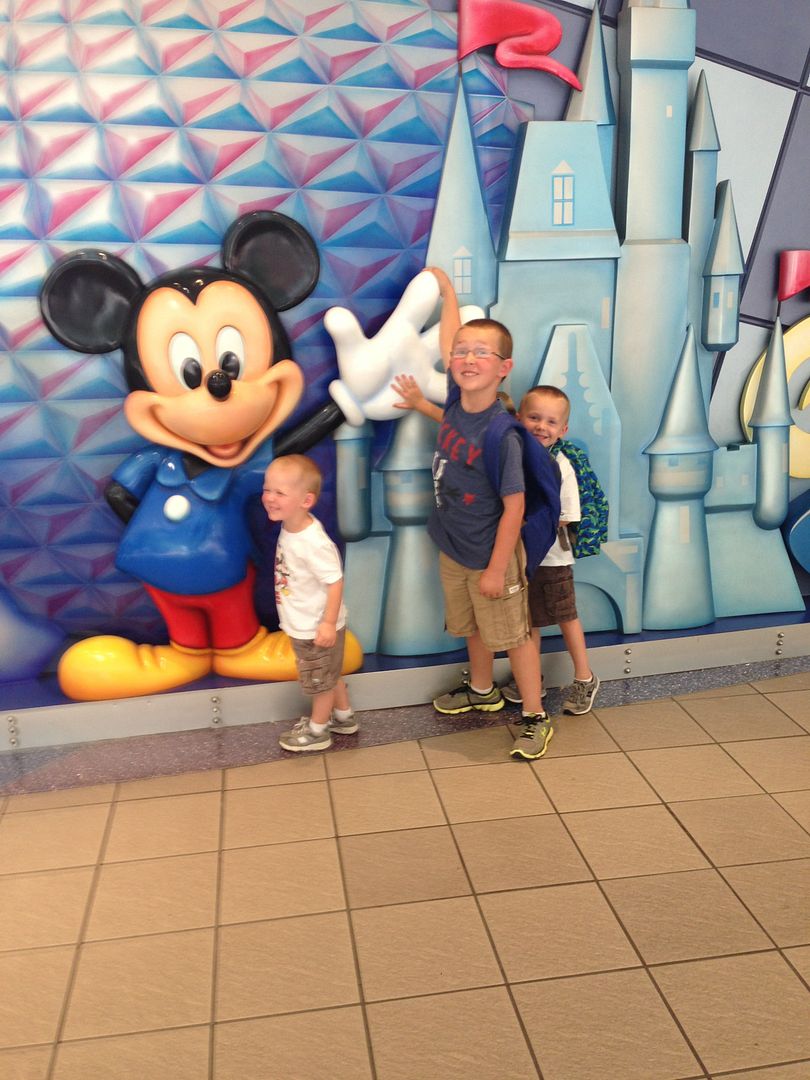 We were the 1st ones to arrive at our hotel, so we had a little time to explore.
We met up with everyone.
Then our groceries for the week were delivered. We had a lot of snacks for the 11 of us. By the end of the week, there were very few things left!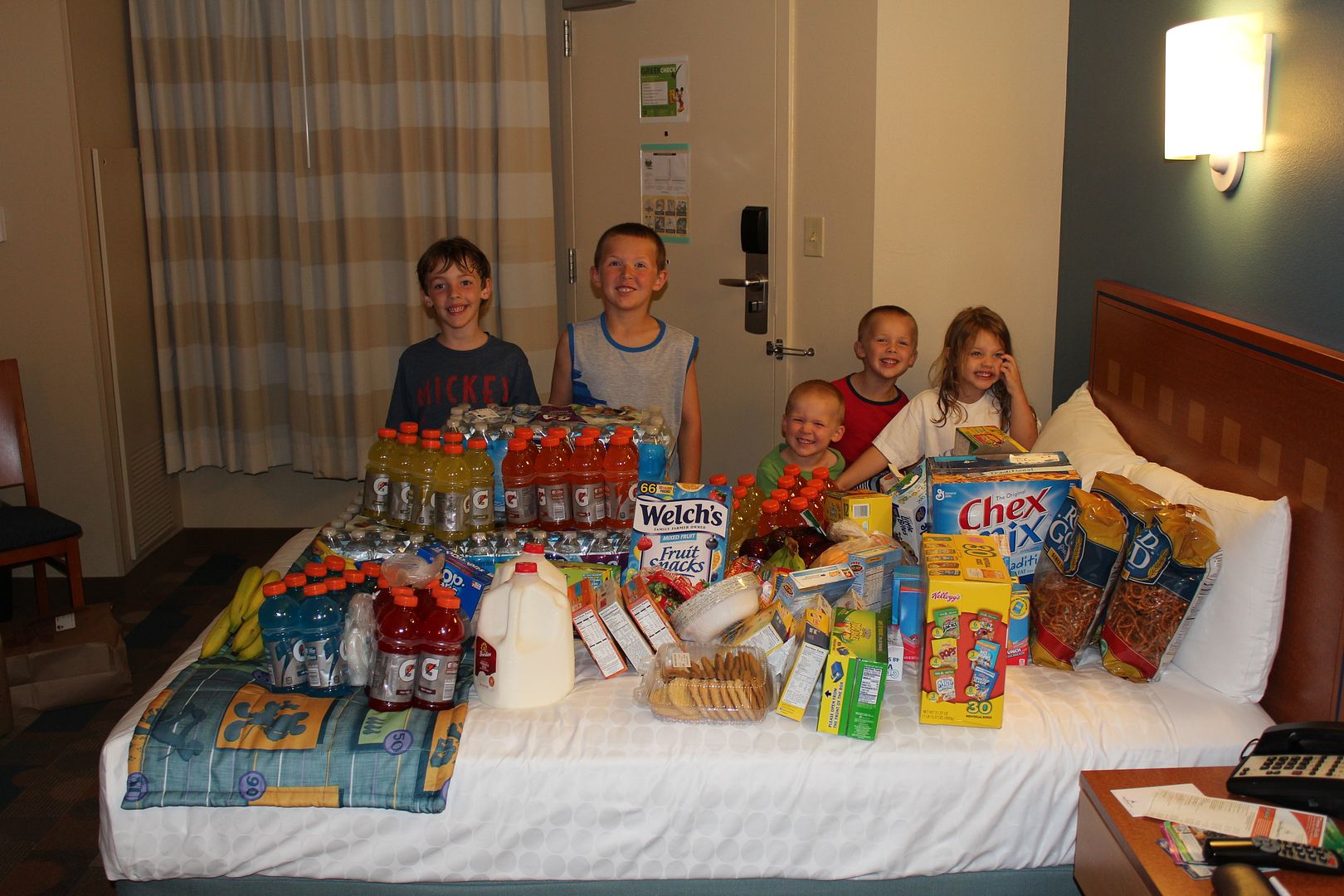 We all went to bed early to get ready for the Magic Kingdom the next day!