This past Friday, the boys had their annual Easter Party. Since Max is in school, Crocker and Eli hosted the party.
We invited 12 of their friends and were really surprised that all of them were able to come. I forgot to take pictures the morning of, so I tried to do it quickly during the party.
We served sausage rolls and a variety of fruit. We had different flavors of milk, apple juice, and water to drink.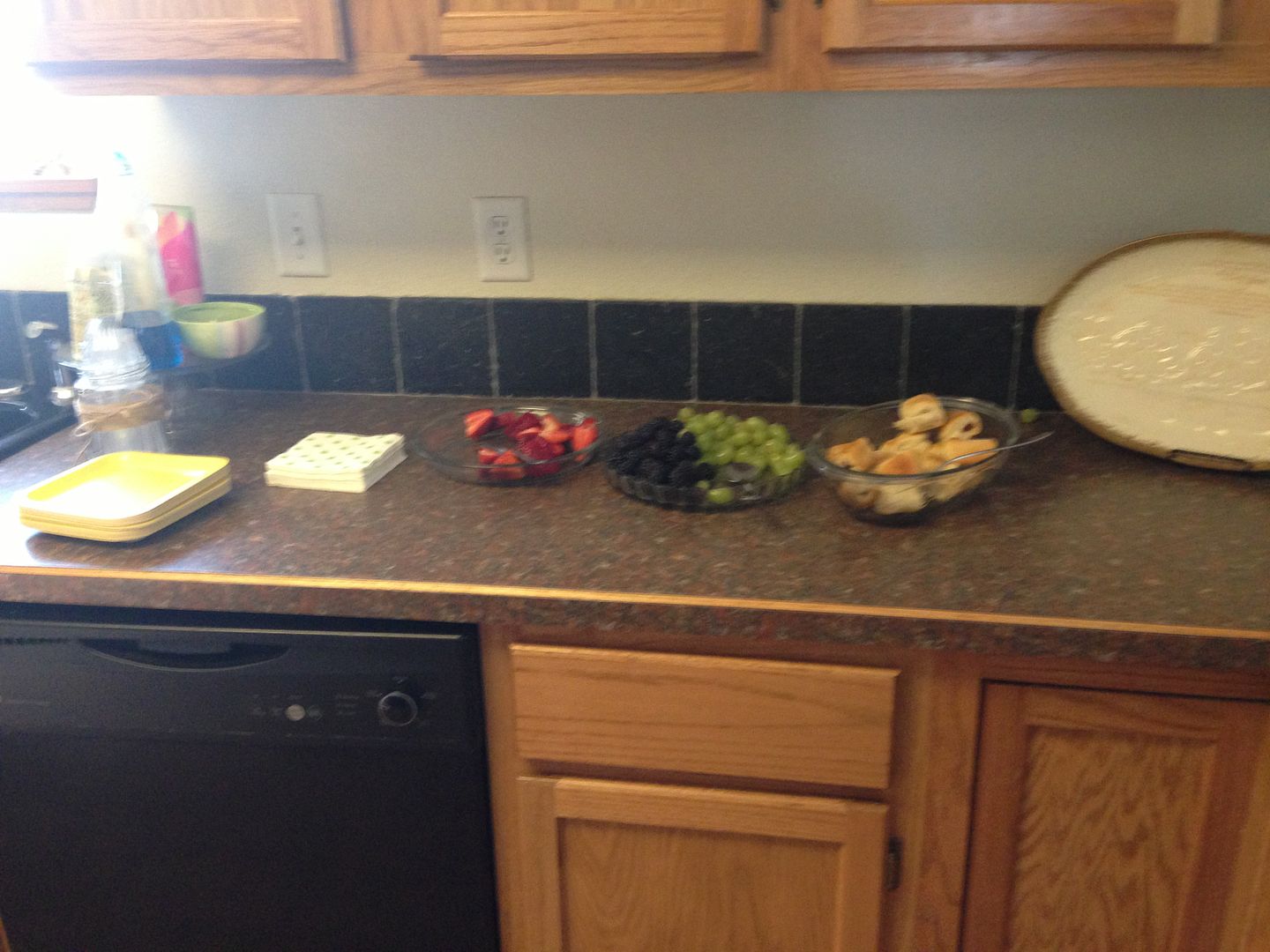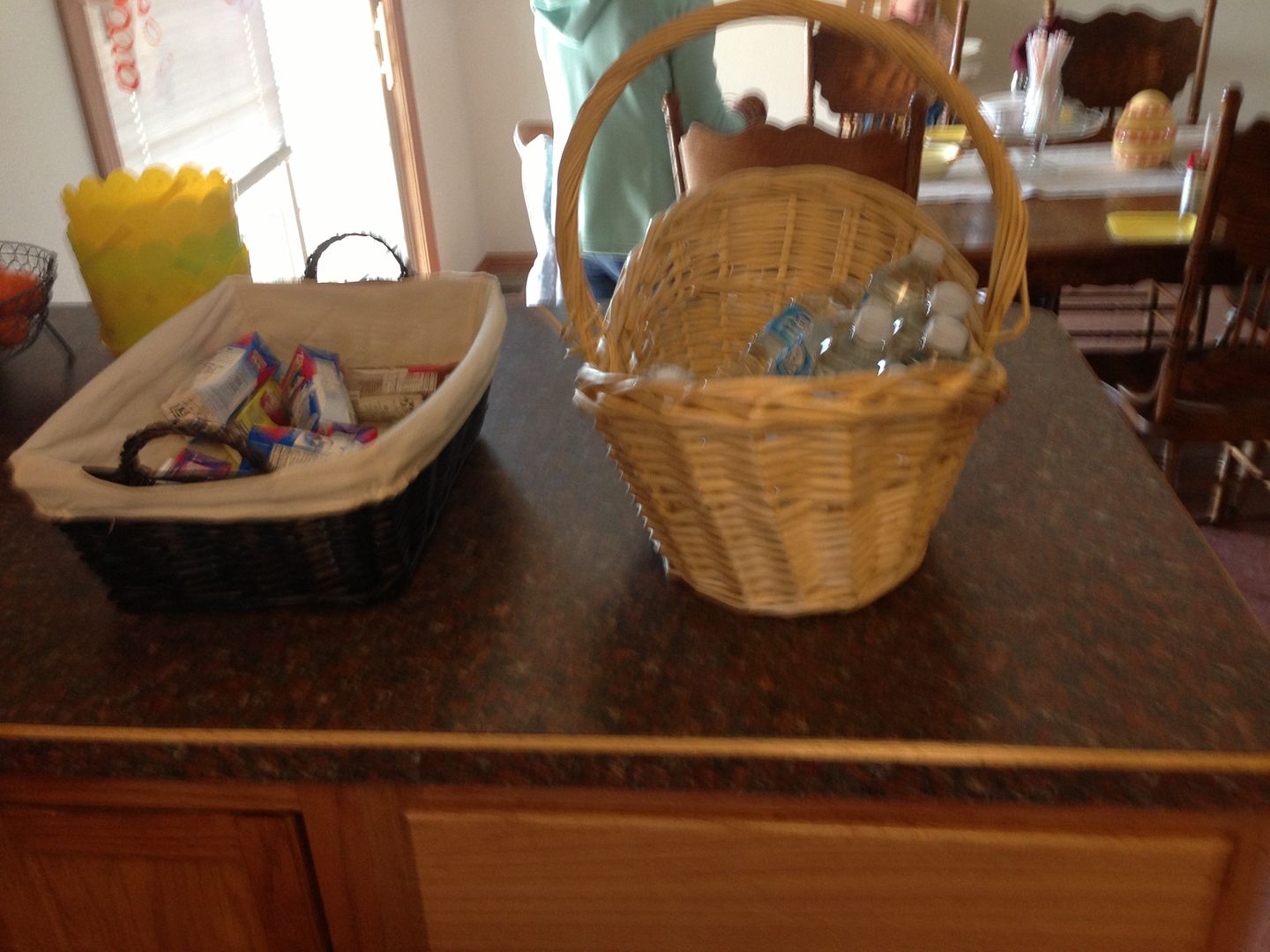 After everyone ate, they put together a little craft. All the kids thought the bunny headbands were the funniest thing ever!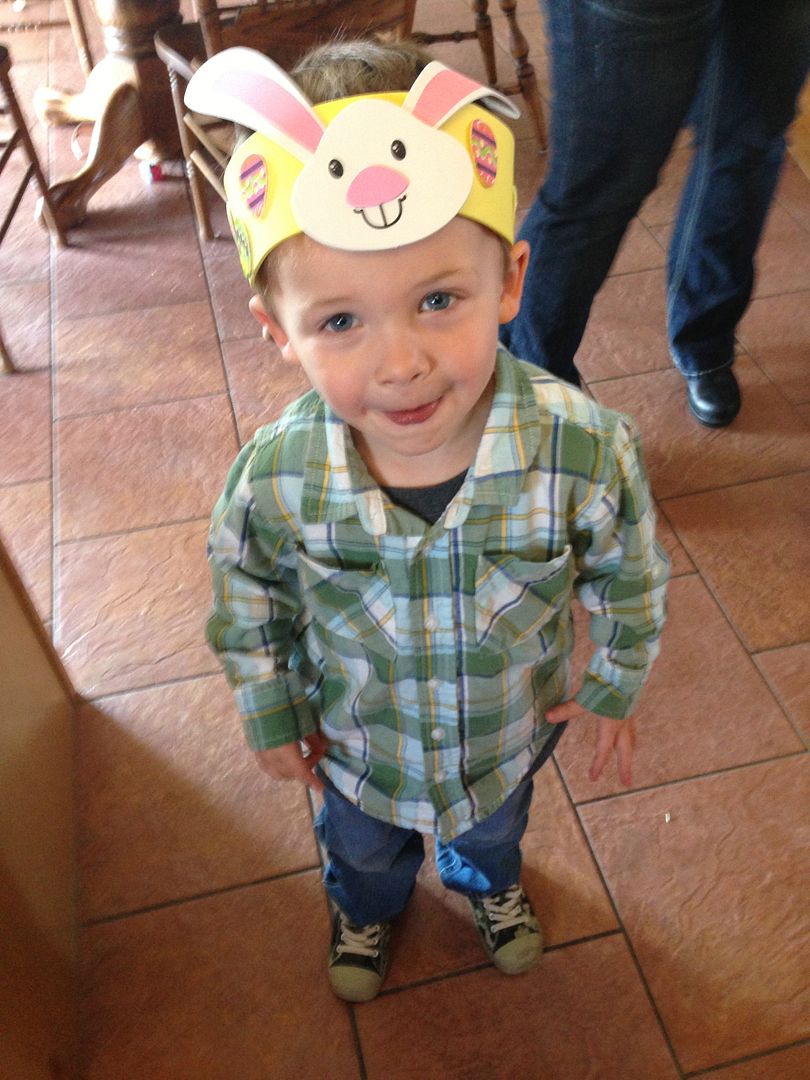 Then it was time for the egg hunt. All the moms wanted a picture of all the kids before they made a run for it.
Eli and another little one are missing from the picture.
The kids hunted eggs and then played for a little while before heading home.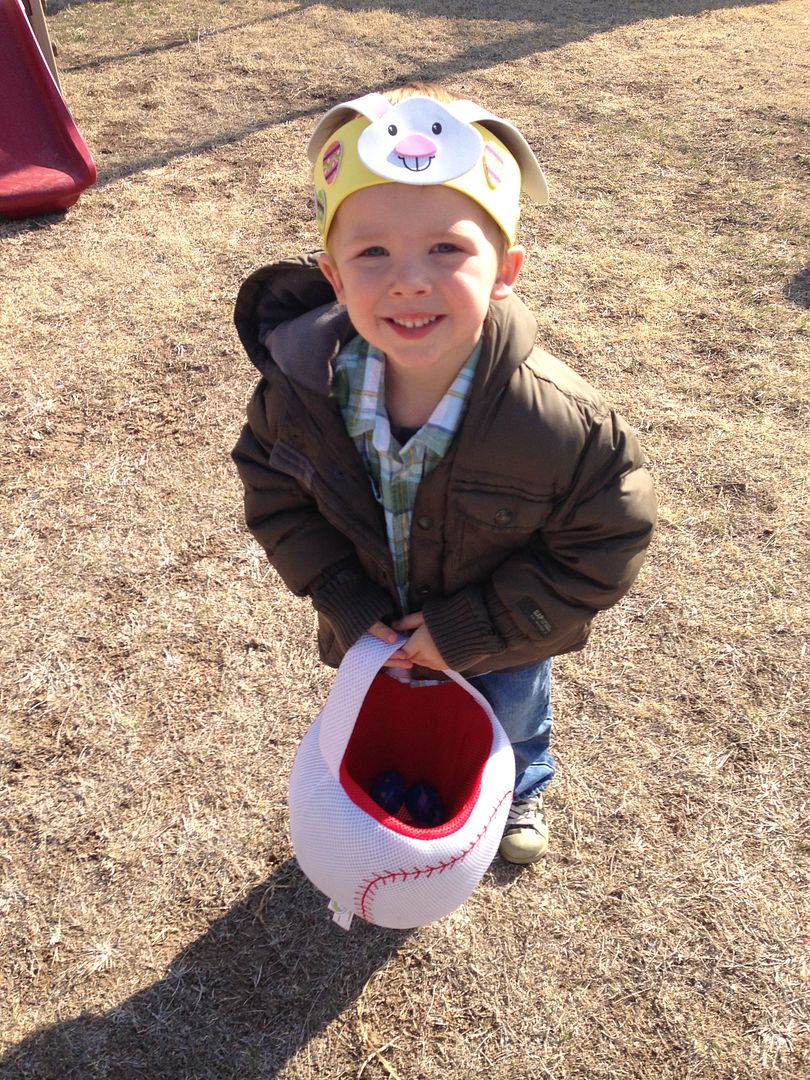 We all had a great time and it was fun to see all the kids so excited!