On Tuesday, Eli and I loaded up in the car and went to the ENT. He has had 4 ear infections in 2 months, so our regular doctor referred us. We left a little early so we could do a little shopping.
We had to stop 1/2 way there so Eli could have a little snack.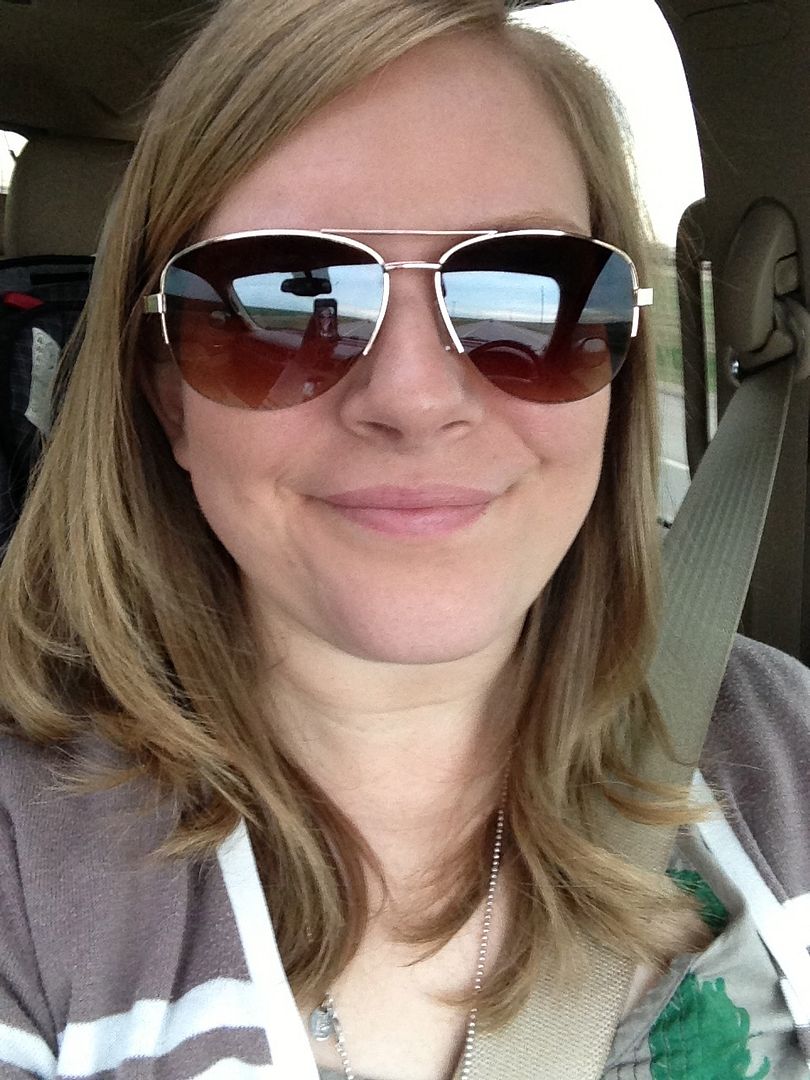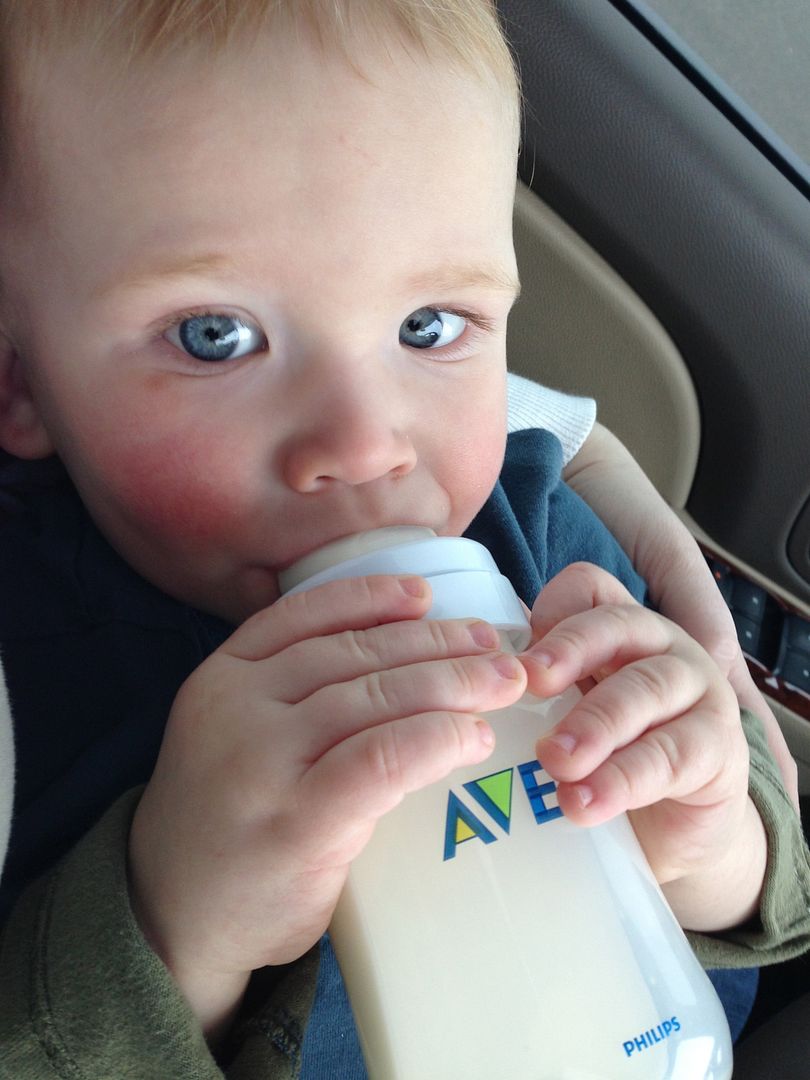 We got to town and went to the happiest place on Earth aka Target. Eli was super happy to be there. We browsed around for a little while and then went to grab lunch.
We went to the mall and ate at Chick fil a. Eli was a big fan of the nuggets.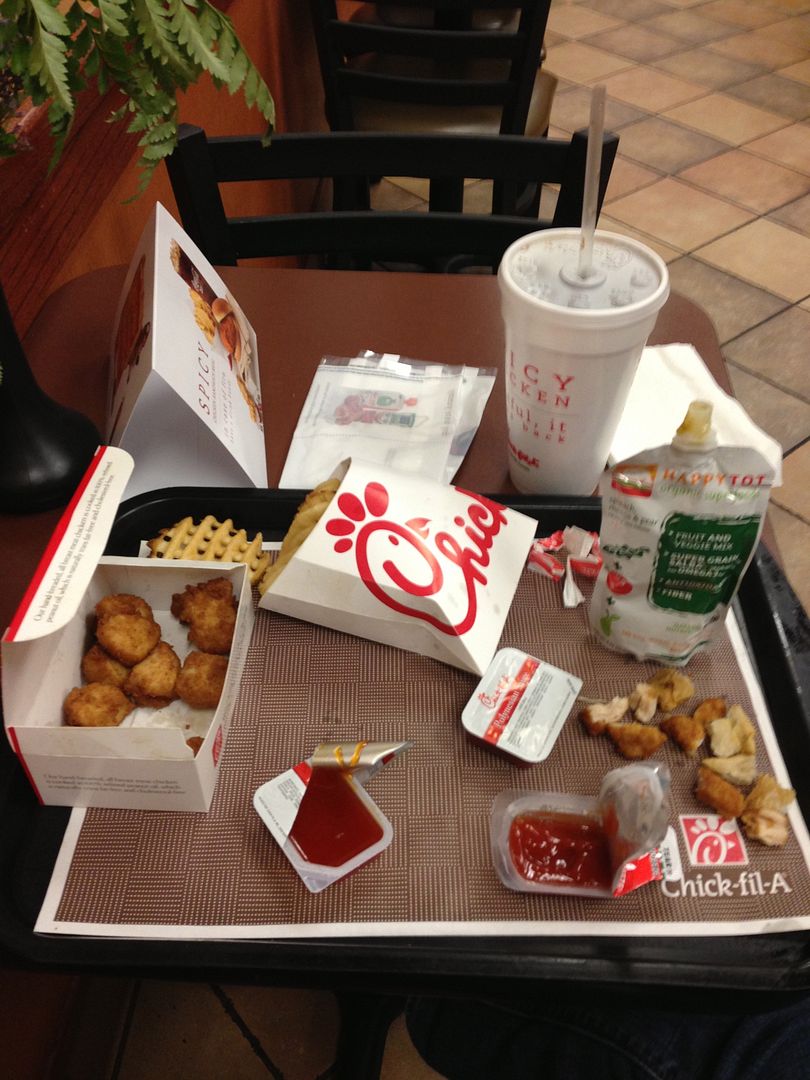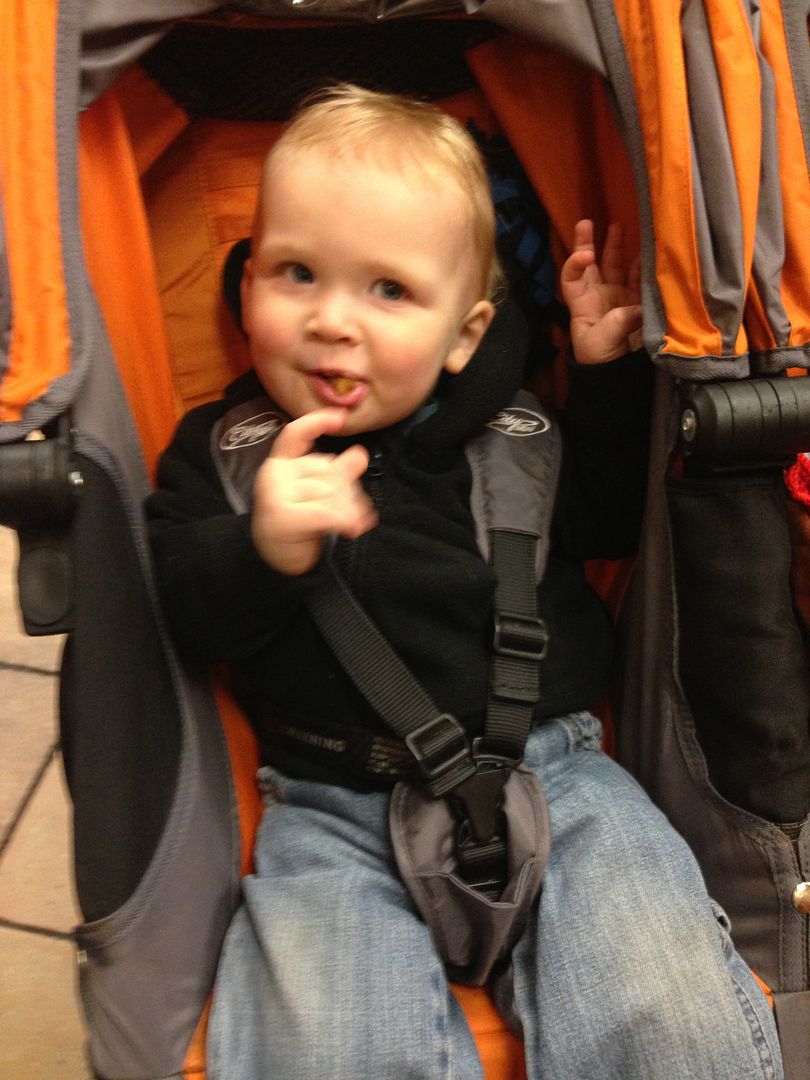 After we ate, Eli fell asleep, so I did a little mall walking. Also, I cannot tell you how many people asked me, "Did you lose one?" since Eli was in the double stroller.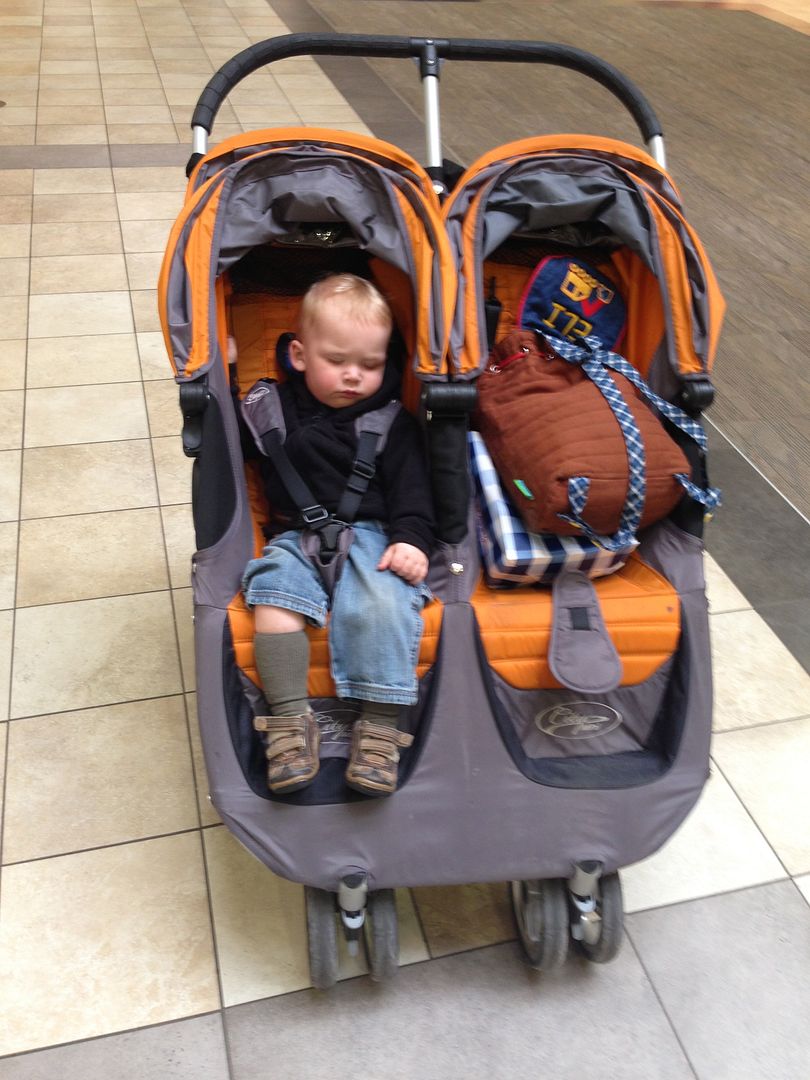 We had a little time to kill before the appointment and Sheldon has been complaining that Eli's hair "looks like a hippie", so we got a haircut. He did so good, until she got out the clippers. Then, I had to hold him.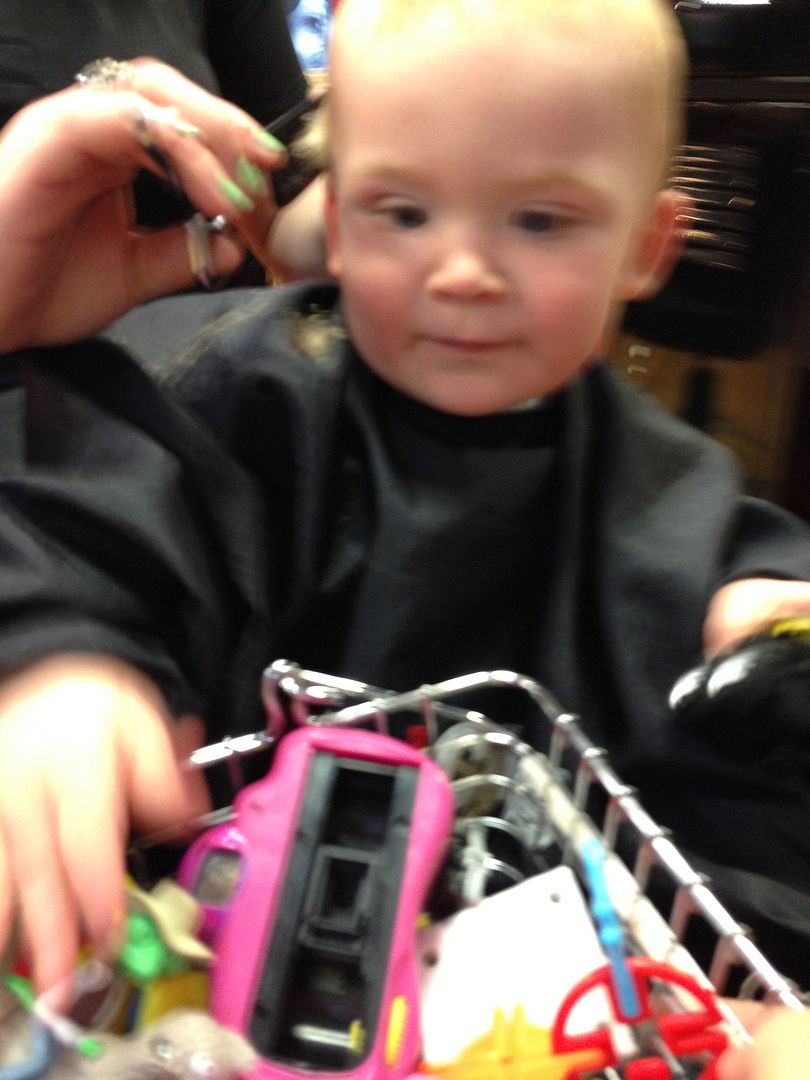 We loaded up and went to the appointment. Eli let her look in his ears and he had a hearing test. Good news is that he doesn't have any hearing loss. He is scheduled for ear tubes next week and I know we will all be relieved when his ears feel better.