Crocker usually starts his morning by coming upstairs and making himself a bed in the chair. He sleeps a little while longer before he comes and wakes us up.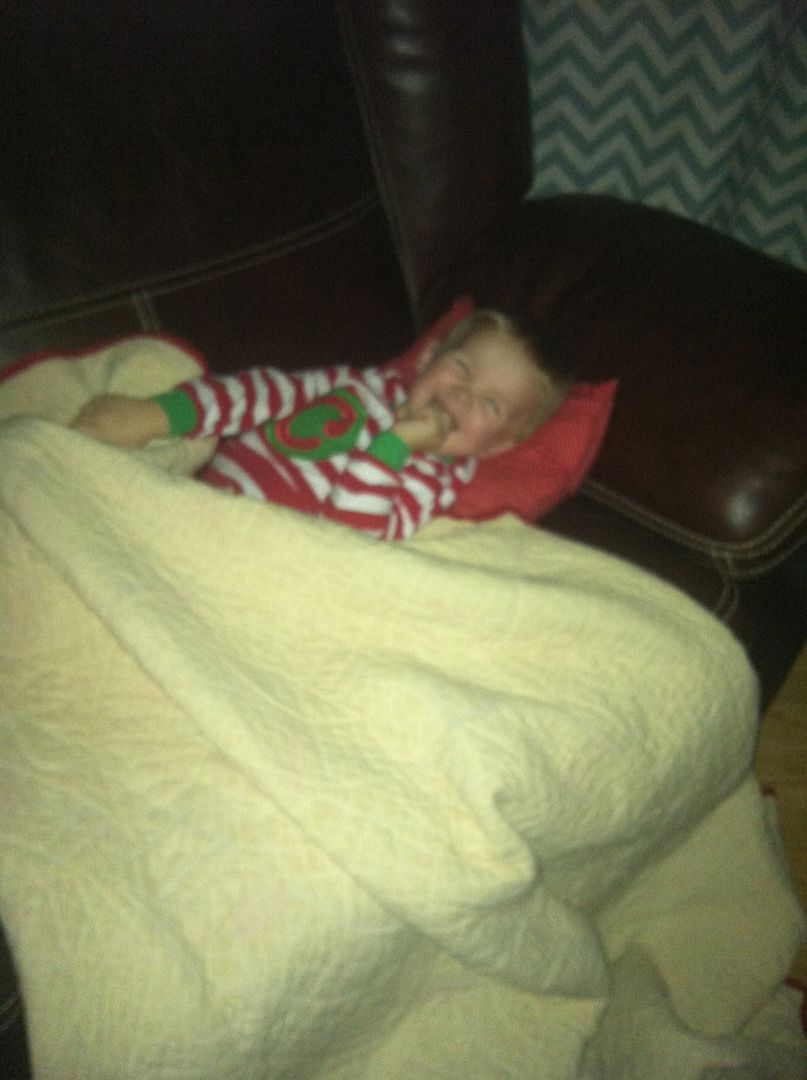 Crocker goes to preschool 3 mornings a week and Max is at school full days. Eli gets pretty lonely. He is always happy when Crocker is home and he has a playmate.
Eli is quite the mama's boy and has been spending a lot of time in my lap lately. (more than usual)We are headed to the doctor today and I am fairly certain he has an ear infection.
In other news, Eli is officially a full time walker. He has been taking steps here and there for over a month. The past week or so, he has really taken off and started walking everywhere.