Eli turned 11 months old on December 25.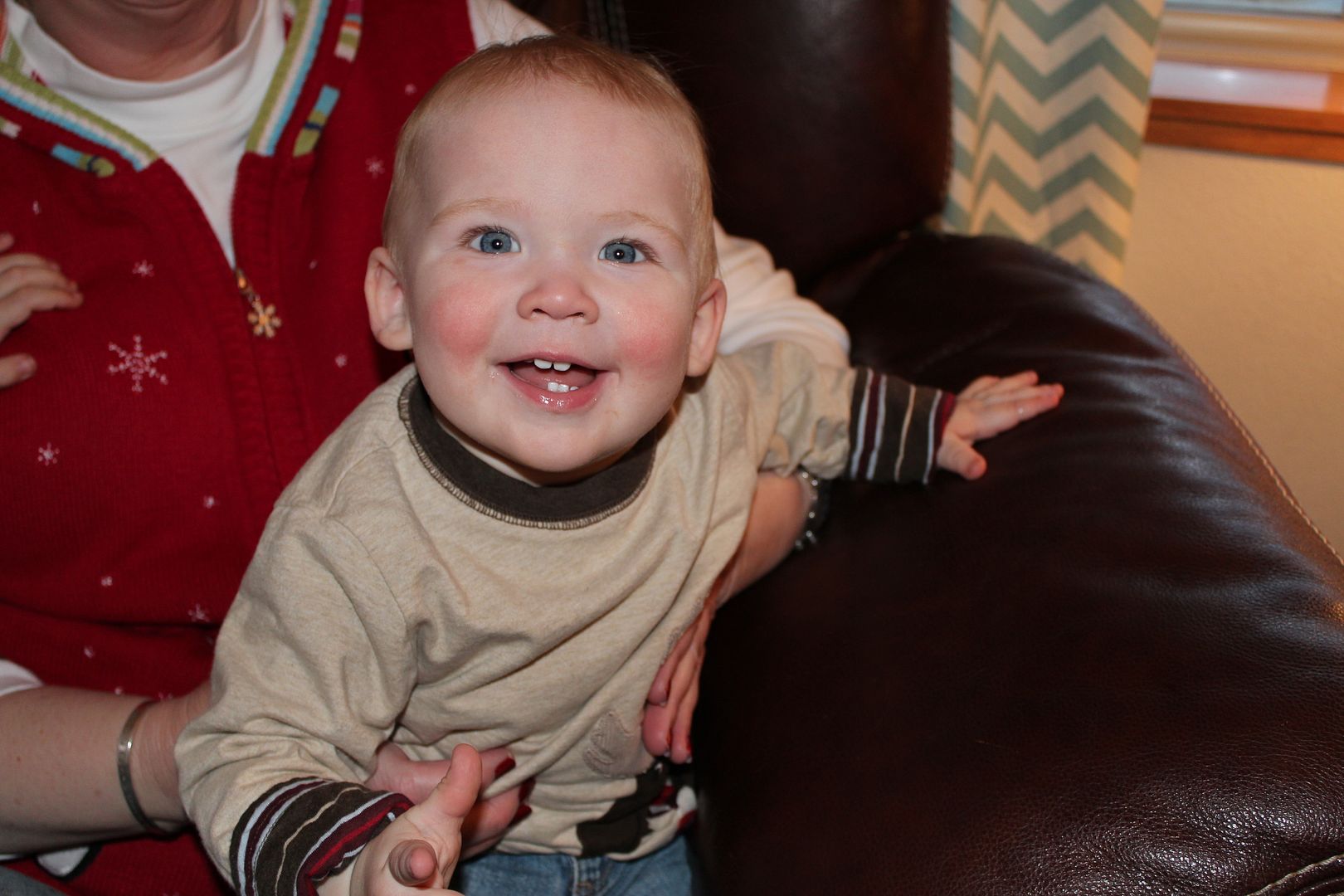 He is still the sweetest and laid back little boy.
He has 6 teeth (3 top and 3 bottom). He is trying to cut 2 more right now.
He is still taking 2 naps a day and sleeping 13 hours a night.
He is almost walking full time. He is walking and crawling 1/2 and 1/2.
He weighs 25 pounds and is 26 inches tall.