Eli turned 1 this past Friday and we spent the day celebrating.
We had pancakes for breakfast and Eli had his first bottle as a one year old.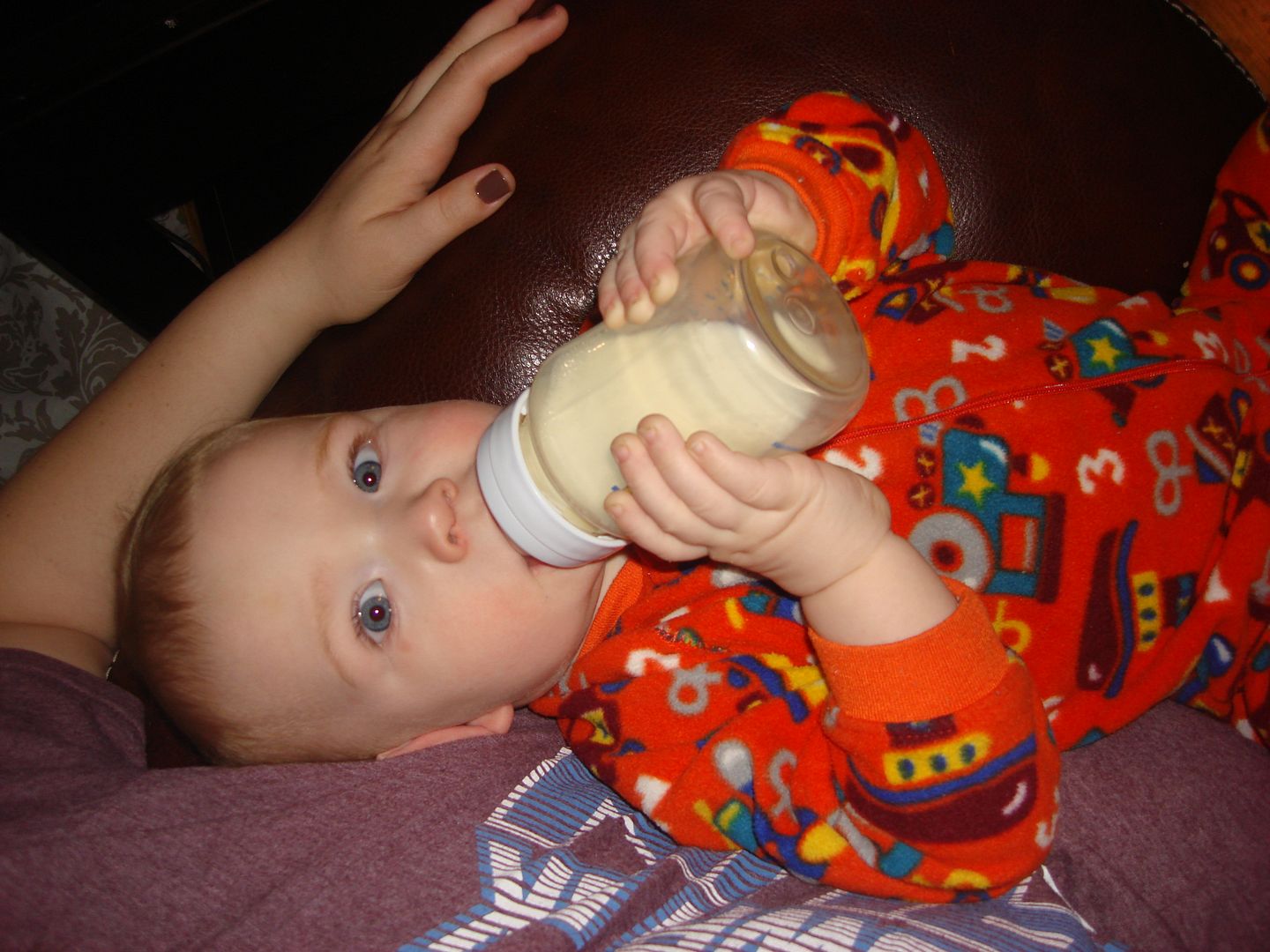 The big boys got ready and we made a trip to Max's school where he was receiving an award. I thought it was for best student in PreK, but it was for perfect attendance during the past 6 weeks.
We went on as usual for the rest of the morning and afternoon. Eli took a good afternoon nap and then it was time for presents.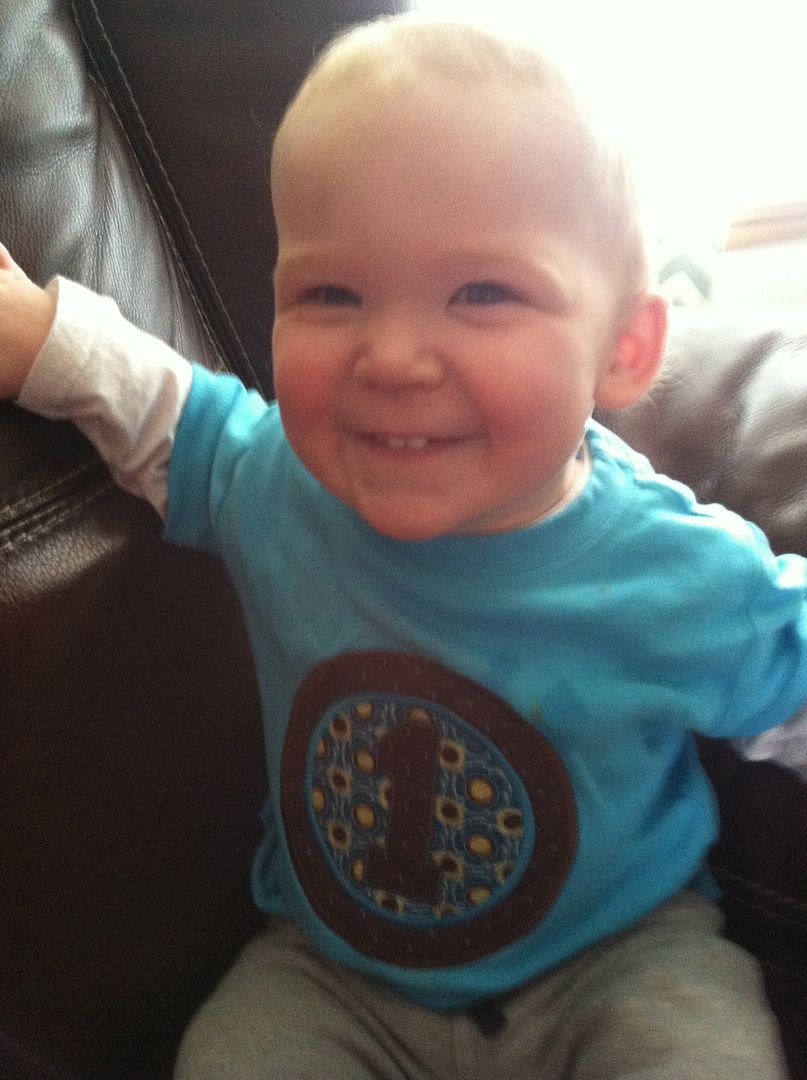 He already received a couple of fun toys for Christmas and his birthday from other family members, so Sheldon and I got him the next best thing. He loves to eat and yogurt melts are his favorite, so he was in heaven.
We went out to eat for his birthday and then it was time for cupcakes. He thoroughly enjoyed it and did not even mind that there was no frosting on it.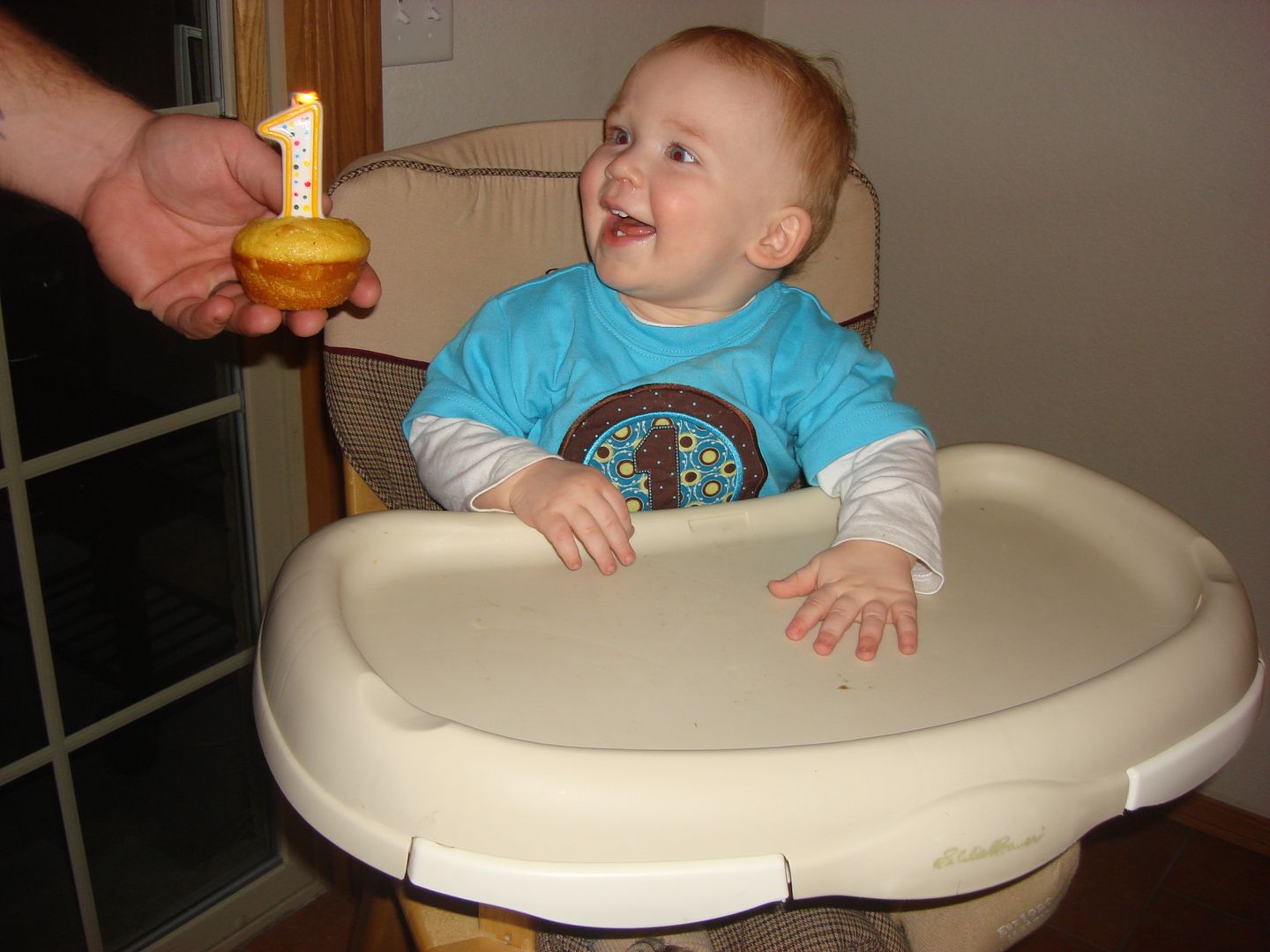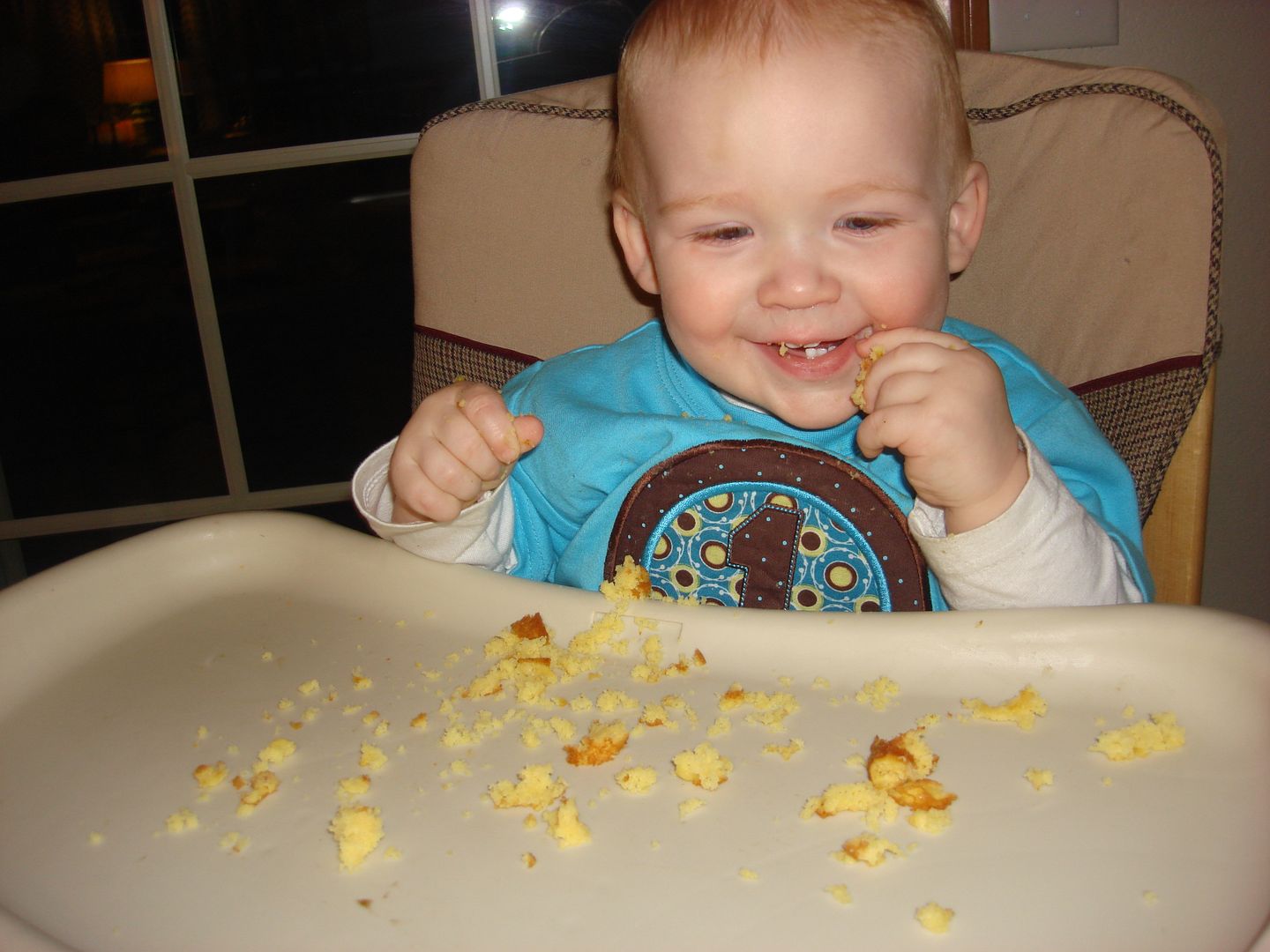 We had such a great day celebrating out birthday boy and look forward to many many more!