We had a great Memorial Day. Sheldon took the big boys hunting and fishing.
They went out to shoot coyotes and Max was in charge of using the call to call them in.
Sheldon said he did great!
After shooting, they went fishing and both boys caught a fish. Talk about a great day!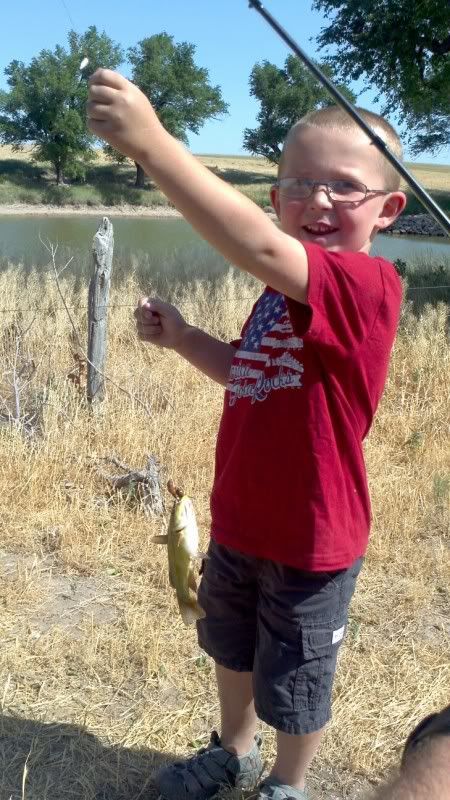 After lunch and naps, we had friends over for a Memorial Day dinner. It was fun and we all stayed up too late. I am glad to be relaxing today!