Eli is growing like a weed and getting cuter everyday! He is always so happy and is starting to laugh.
We have been going to the library for a preschool story hour each week. This past week, they used markers and Crocker drew himself a mustache. I had to run to the grocery after, so he had to wear his art. The checker got a big kick out of his look.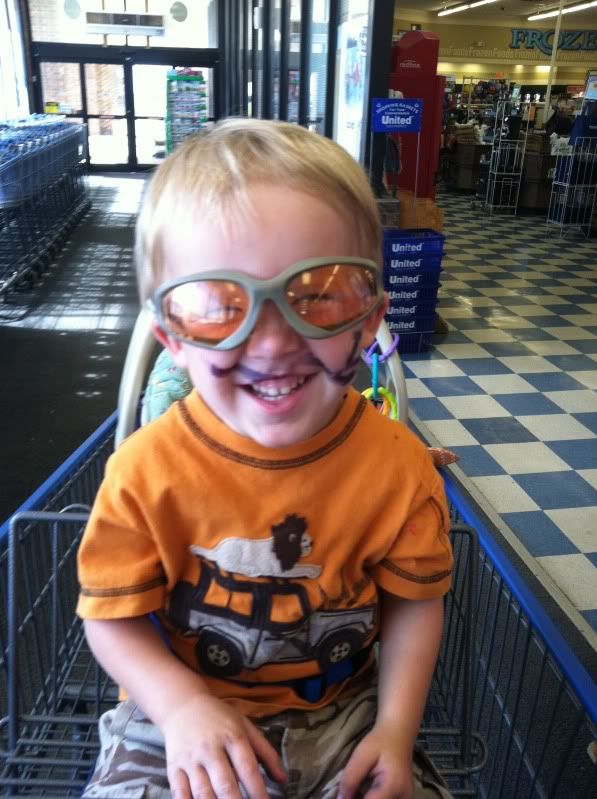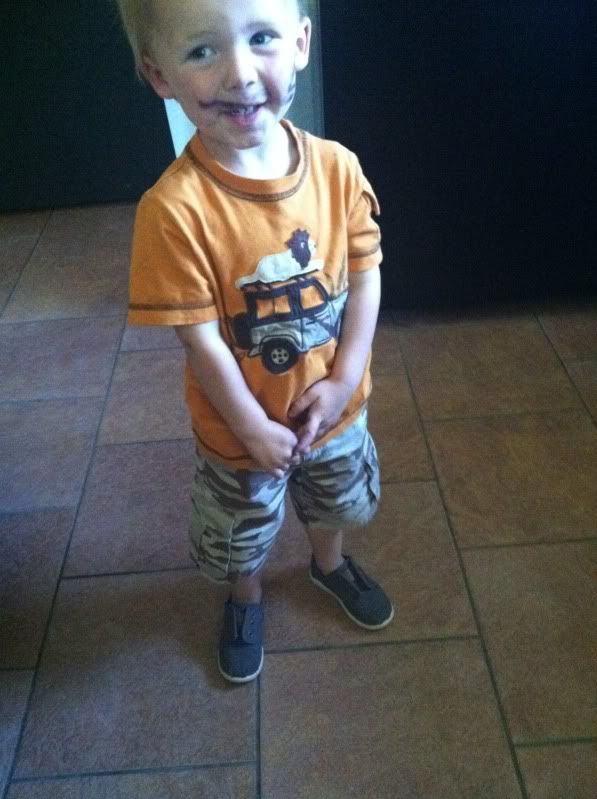 Eli has gotten big enough to start to play. We borrowed this bouncy from a friend and he has been having the best time. One of the brothers is a little jealous and we have caught him in it a time or two.
Sheldon is starting a new job pretty soon and we had to take his old work truck and drop of off. Crocker was thrilled to ride with his daddy. Max and Eli rode with me and Max enjoyed watching movies.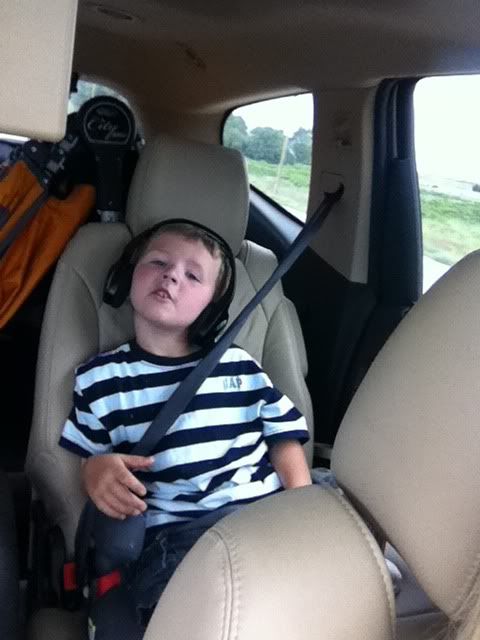 I have seen the back of this truck many many times over the last few years. The boys and I would travel with Sheldon when he had to go out of town. I am so glad that he will be home a lot more and the boys are thrilled to have their dad home more!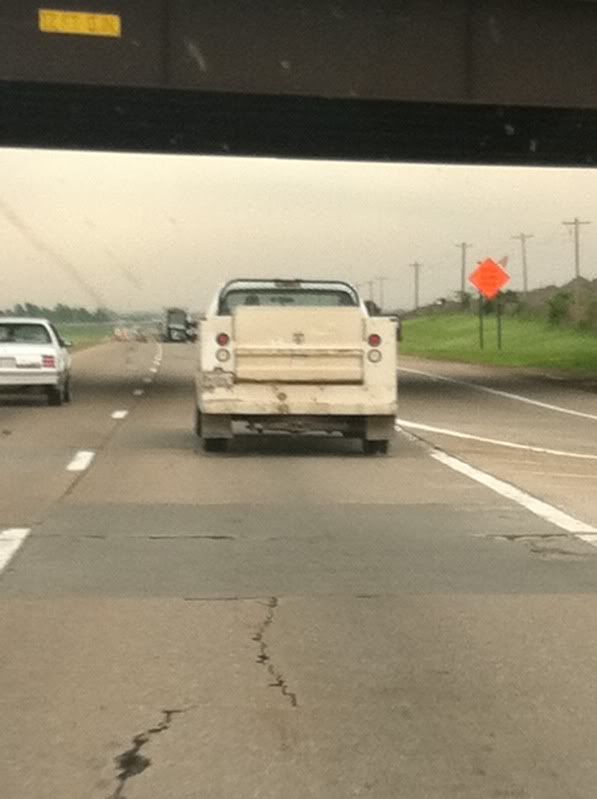 Lately every time we take a trip, we are all cramped in our car. Max has to ride with the luggage and we do not have any extra room.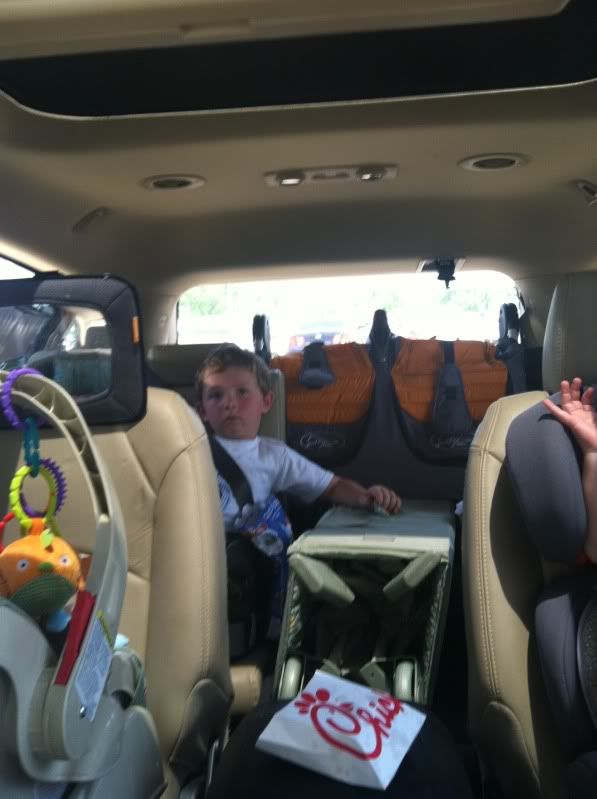 While we were out of town, we decided to go and look at cars. They had a good deal going on and so we decided to trade. We have a big trunk and a lot more room! The drive home was so nice and we all had plenty of room!