Crocker loves to wear costumes. Here is our favorite firefighter with his heels.
Max loves to write words. I was really impressed with this one. It is "hrt". It spells hurt. I am not sure what the circle with all the spikes is.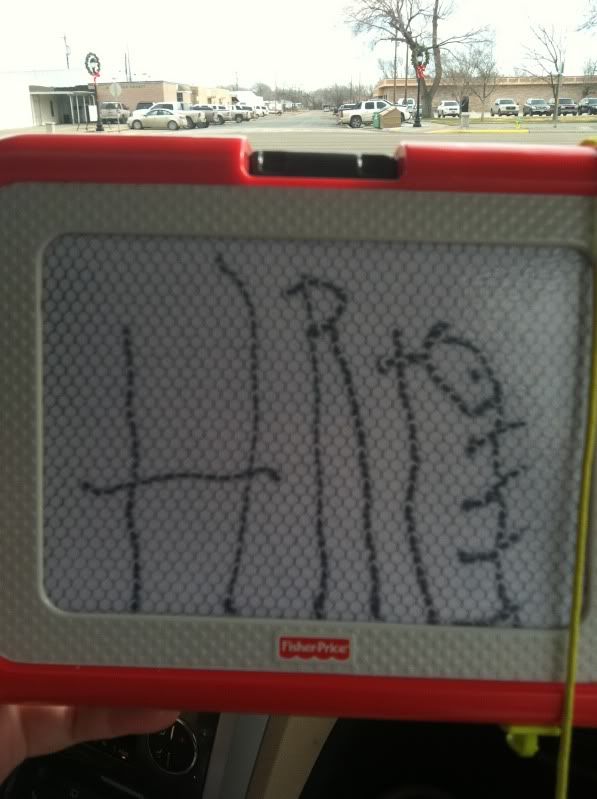 He also drew this guitar.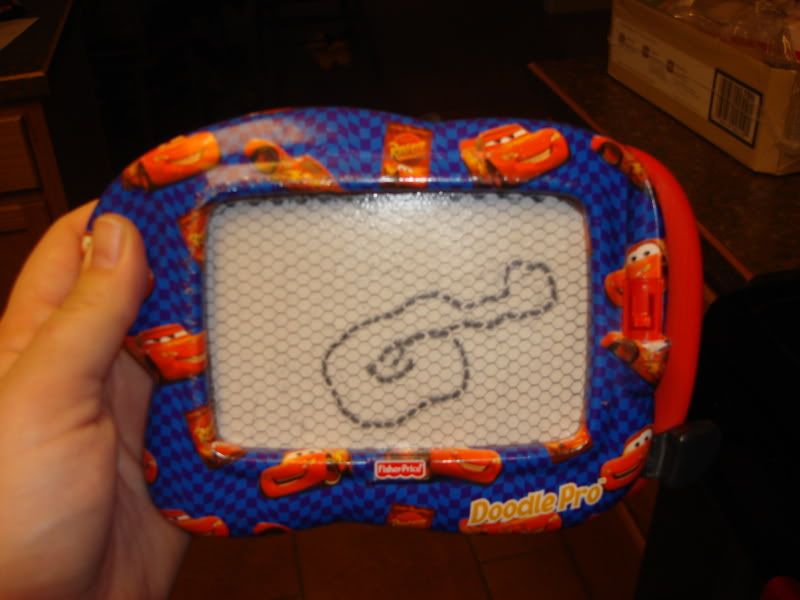 The have been playing with their busy bags a lot lately. In this picture, they are playing clothesline.
I found a good deal on canvas prints. I ordered this one of the boys.