On Christmas Eve, Sheldon had to put together Crocker's new bike. I was trying to take a picture and I guess getting on his nerves. This is finally the face I got. ha!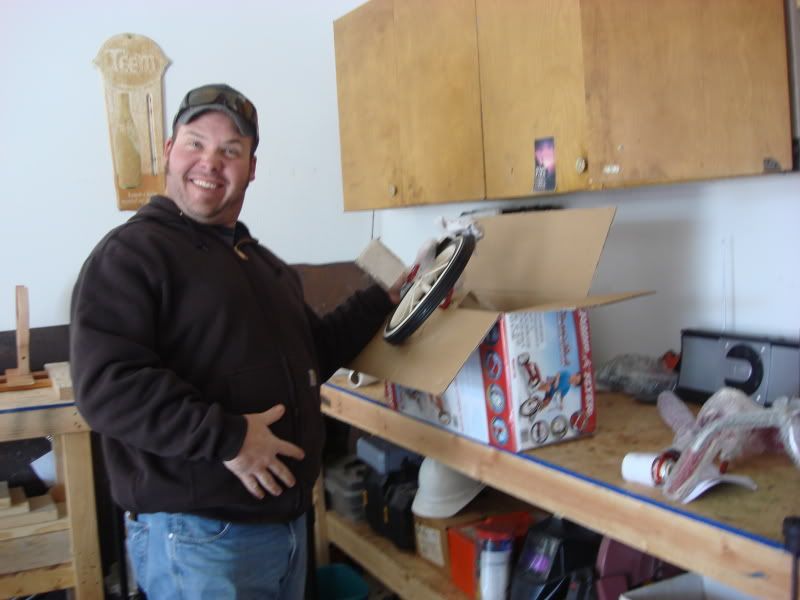 We went to the Christmas Eve service at church. When we got home, the boys ate a snack while Sheldon read the Christmas story from the bible.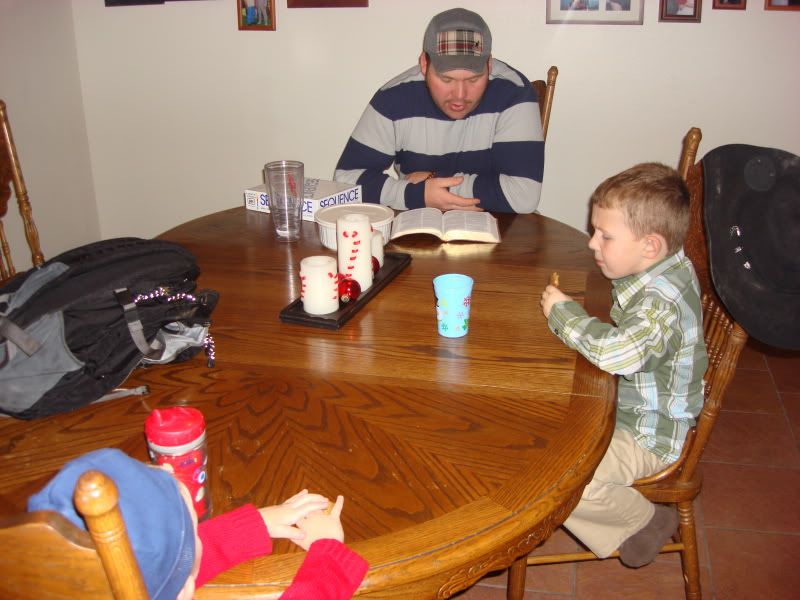 Then it was time to open 1 gift.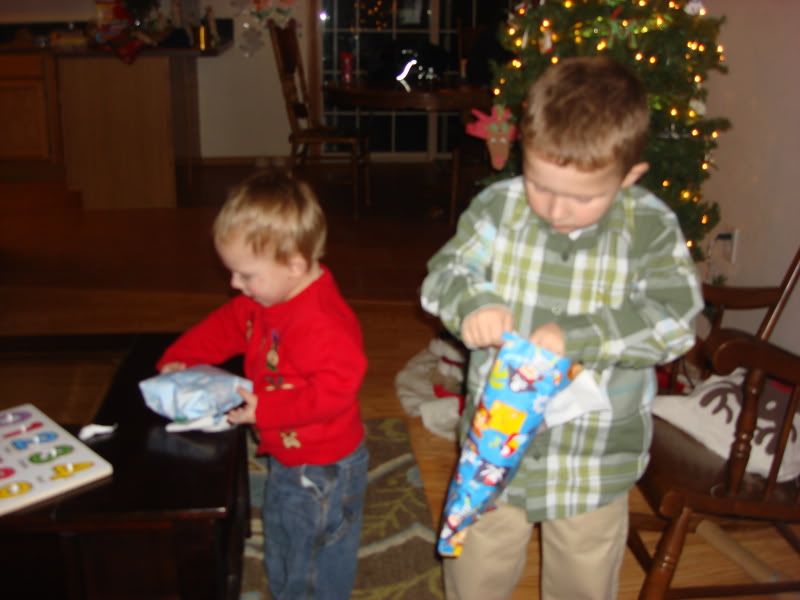 They each opened new pj's.
After they went to bed, we set out their gifts.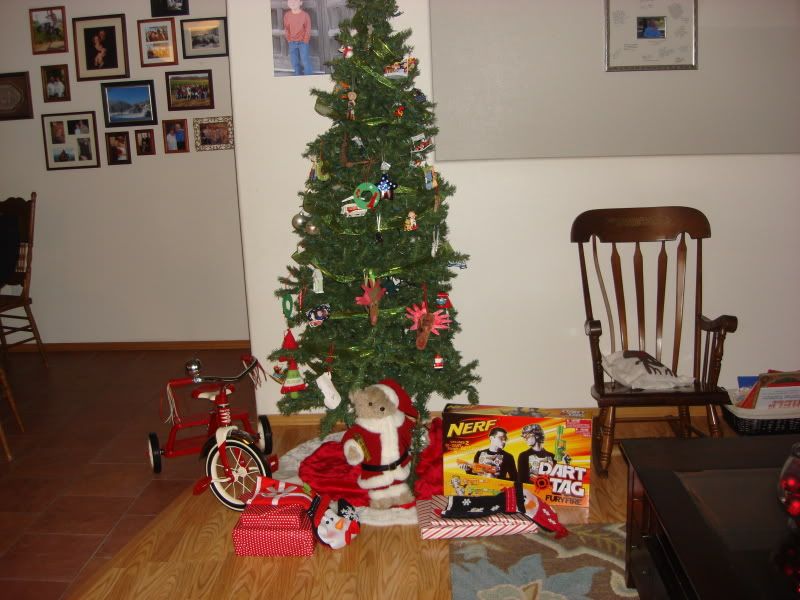 They slept in the next morning and were so excited when they came upstairs.
Crocker loves his new bike and he is already riding it all over the house.
Max's gift from Sheldon and I was a nerf gun set.
It comes with 2 of everything, so his daddy can play with him.
They played for a little while and then opened the rest of their gifts.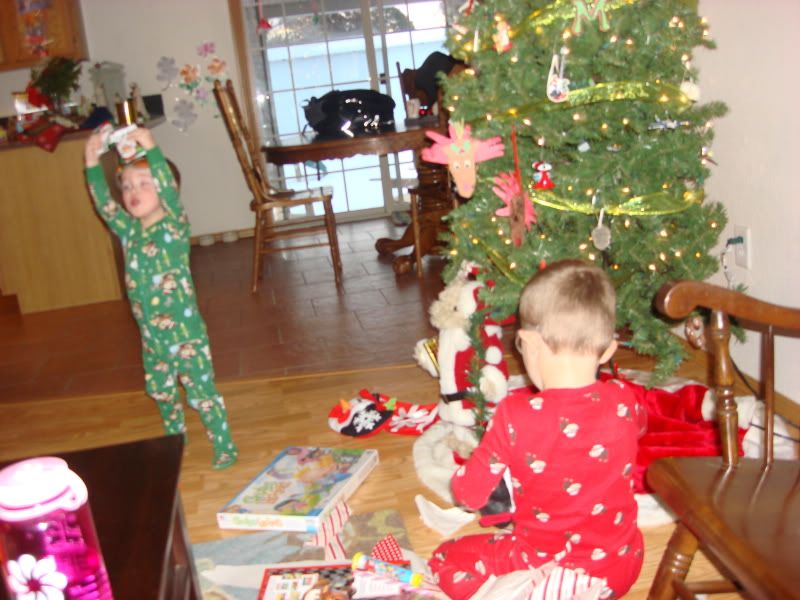 They opened their stockings and started eating their candy.
We had a few more gun fights and set up targets to shoot.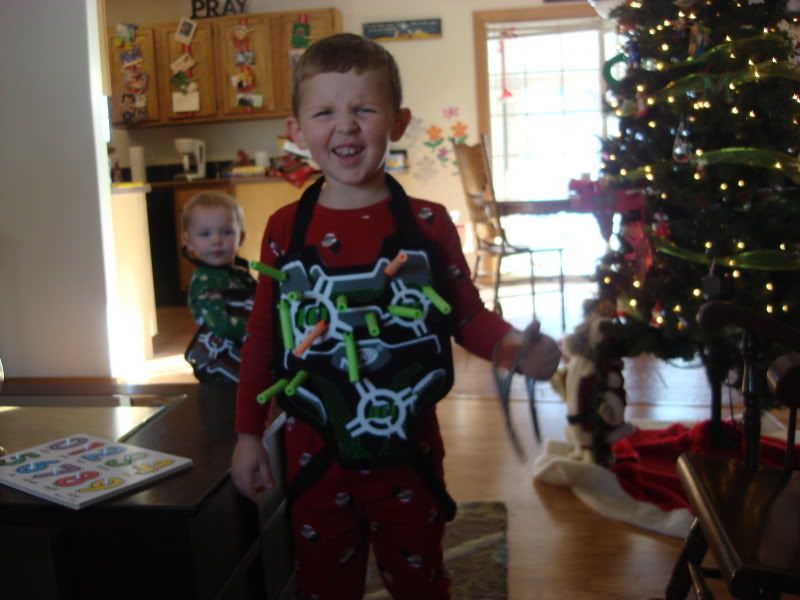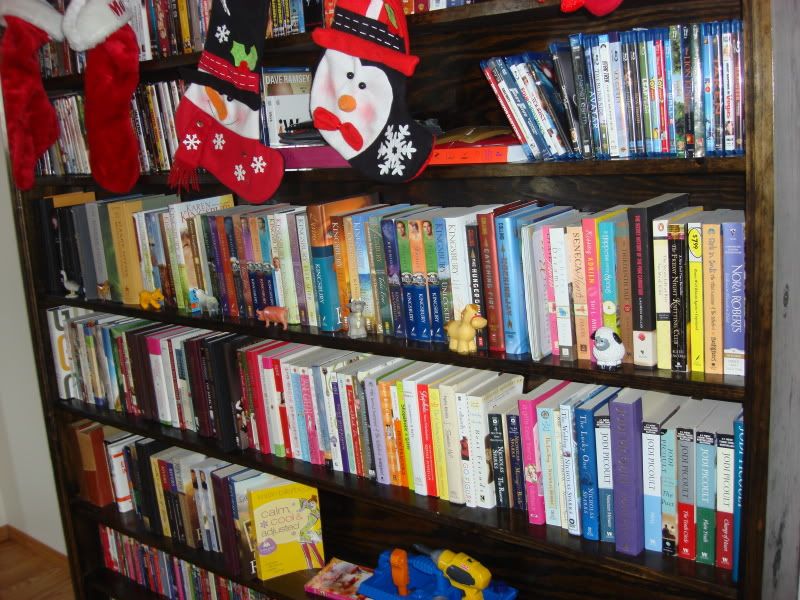 Then it was time to go to church. I was able to take a few pictures before we left.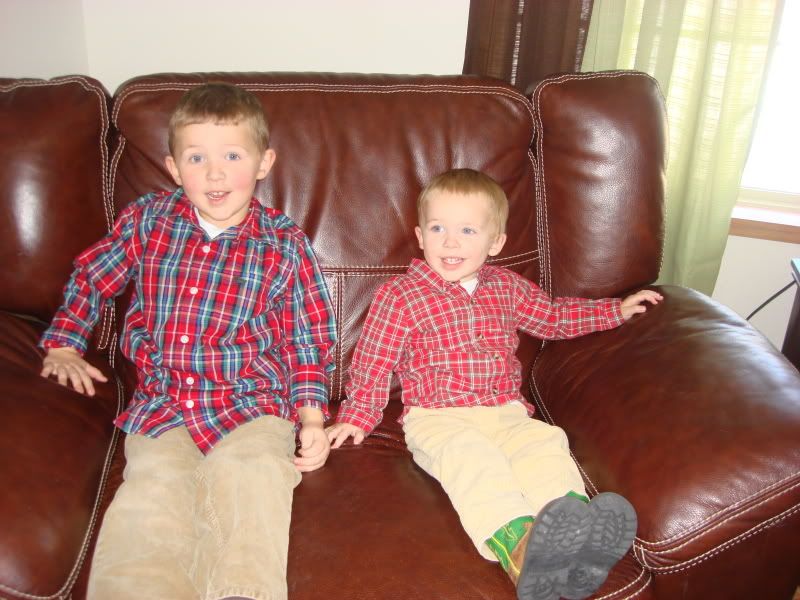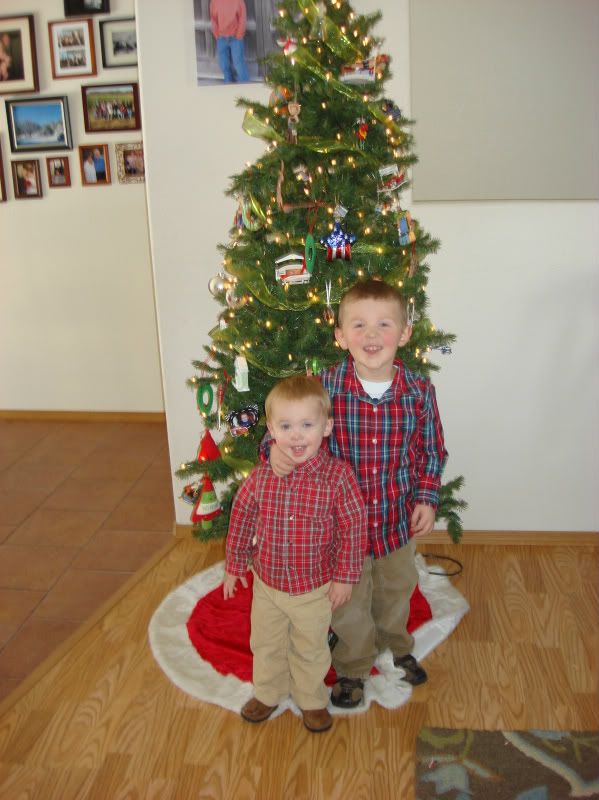 The kids sang a song at church.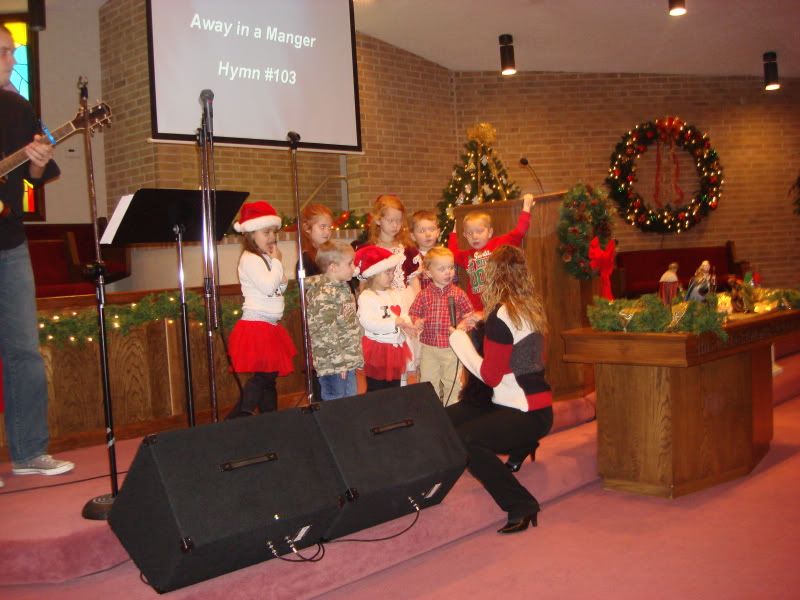 Max did good, but Crocker was too interested in feeling the beads on the girl's dress behind him.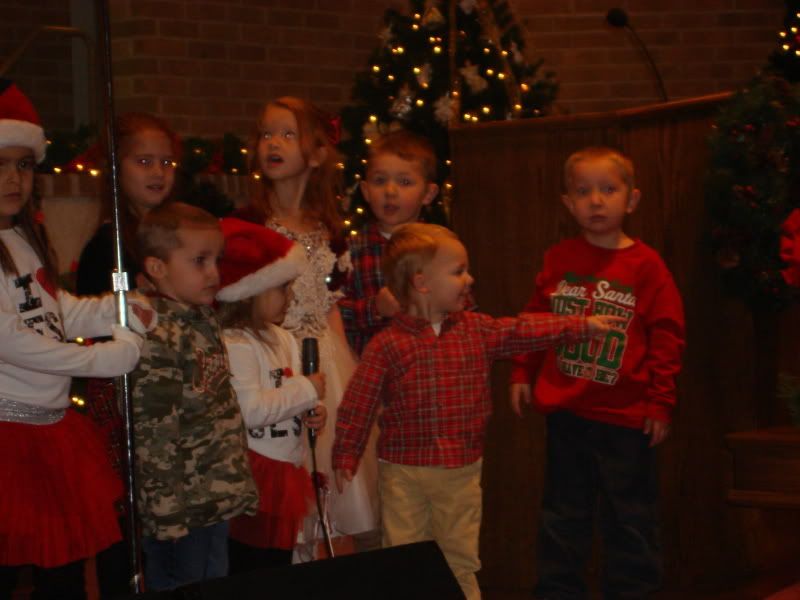 After church, we came home and ate lunch. After naps, we played with new toys and watched new movies.
We had such a good Christmas and had such a good time spending it together.