For days the weather men have been preparing us for a blizzard. We were supposed to get up to a foot of snow. Sheldon had to leave to go to work and I was prepared with plans for when the power went out.
Luckily, the power never went out and it did not snow as much as expected.
We still got quite a bit of snow; about 4-6 inches.
The view from our front door.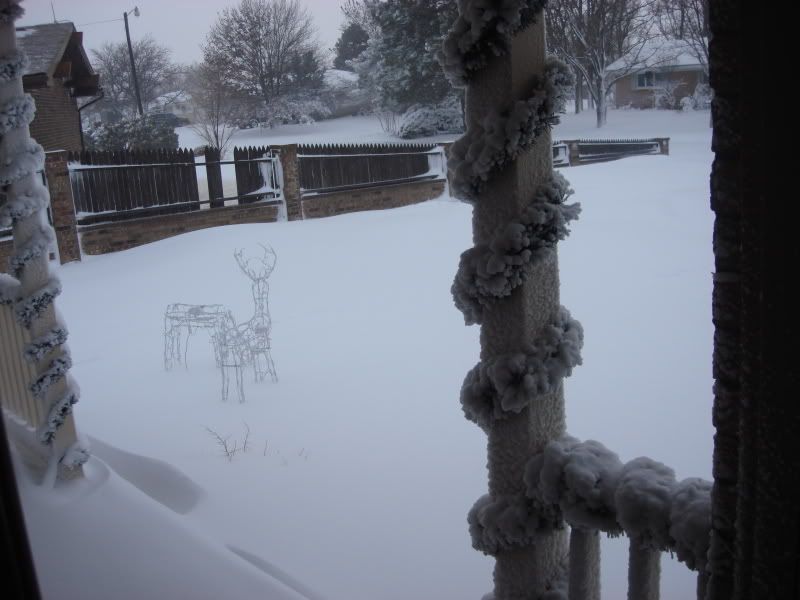 The view from our back door.
The boys and I have had a few days of staying at home and looking at the snow. We have played, colored, watched a lot of movies, and have taken a few naps.
We also made chocolate snow ice cream. It was a hit!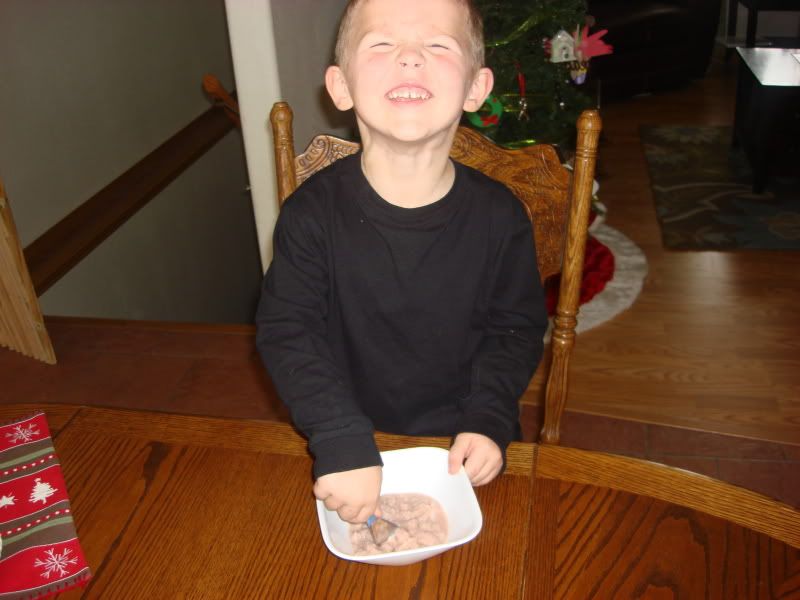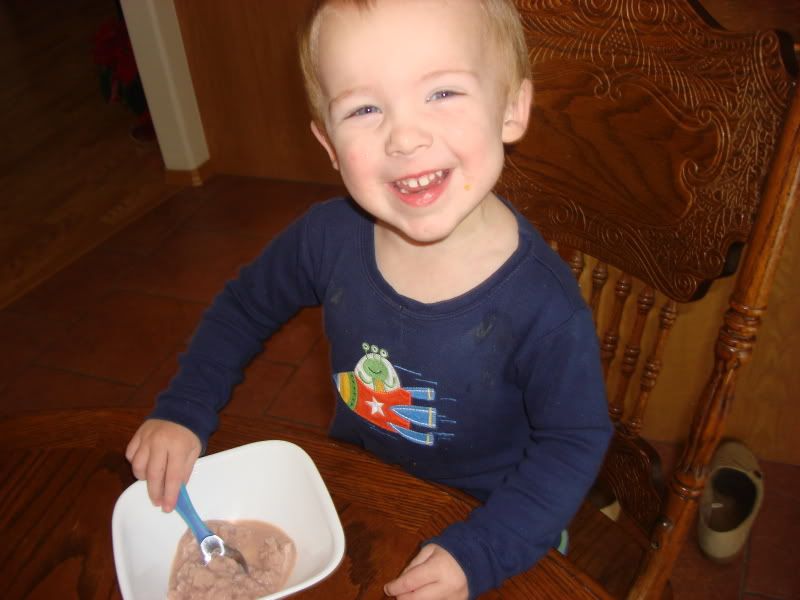 We baked Sheldon's favorite cookies.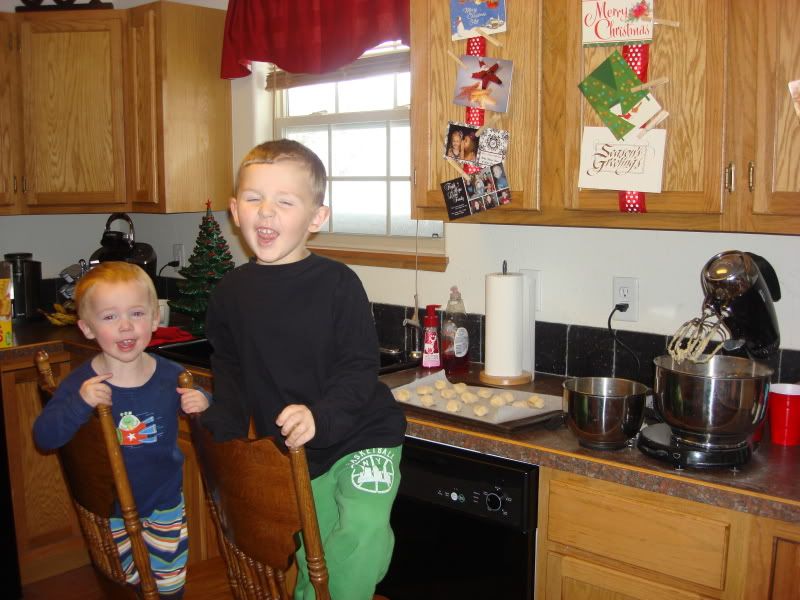 We made pizza for lunch.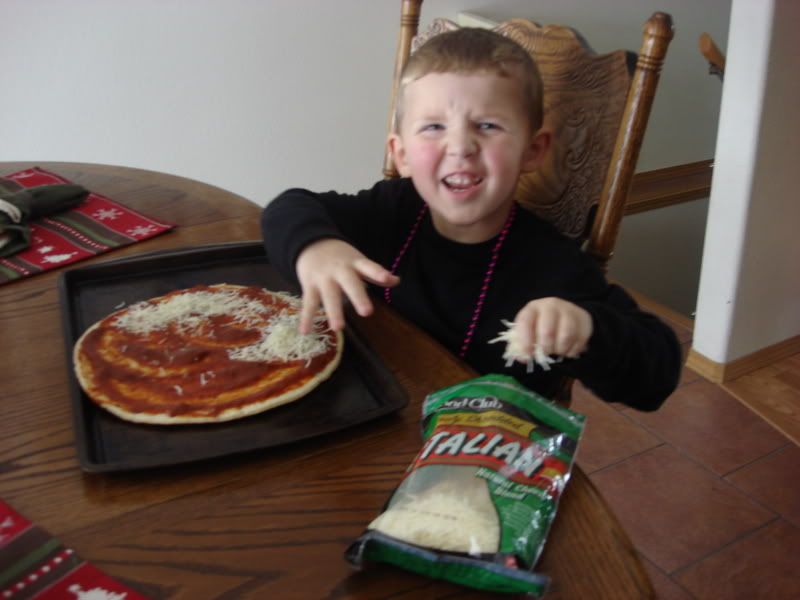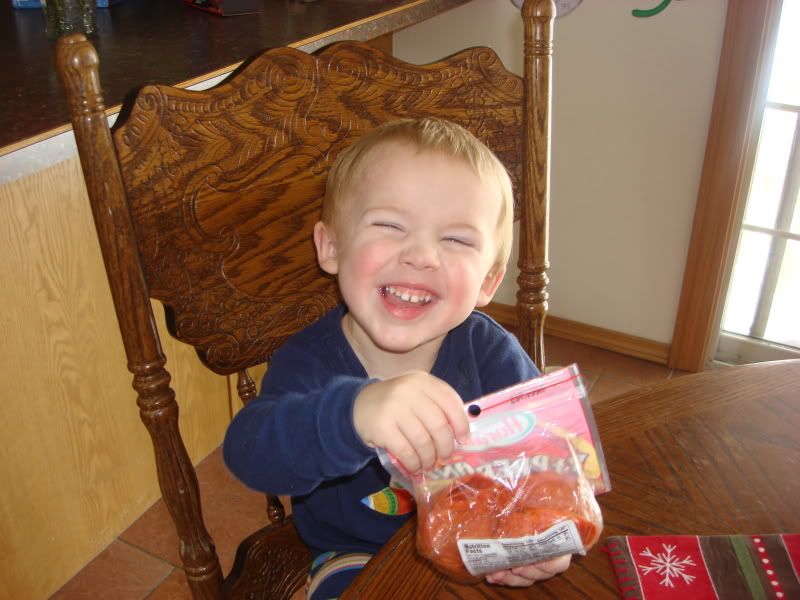 Crocker's job was to put on the pepperoni, but he just decided to eat them instead!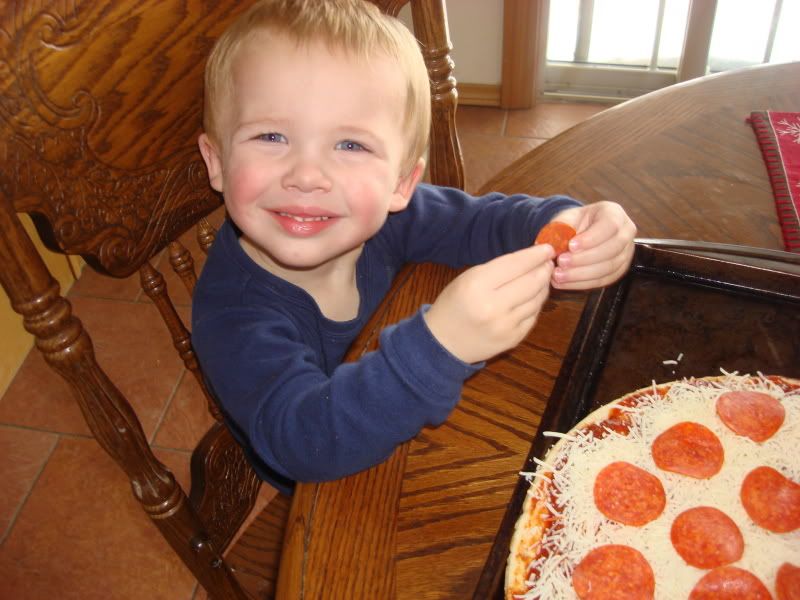 We all survived our 1st "blizzard" and are ready to see what the rest of the winter brings!