We had to limit our Christmas decor this year. We have a few sets of curious hands around our house and I did not want anything to get broken.
We set up our tree in the upstairs living room. We also put a tree in each of the boys rooms.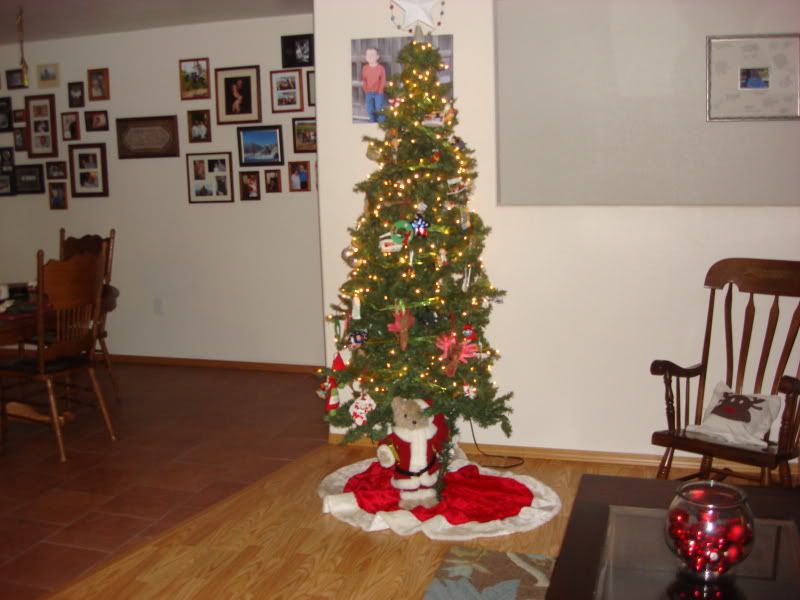 We do not have a fireplace, so we hung our stockings on a bookcase.
We have a rudolph pillow beside a basket of Christmas books.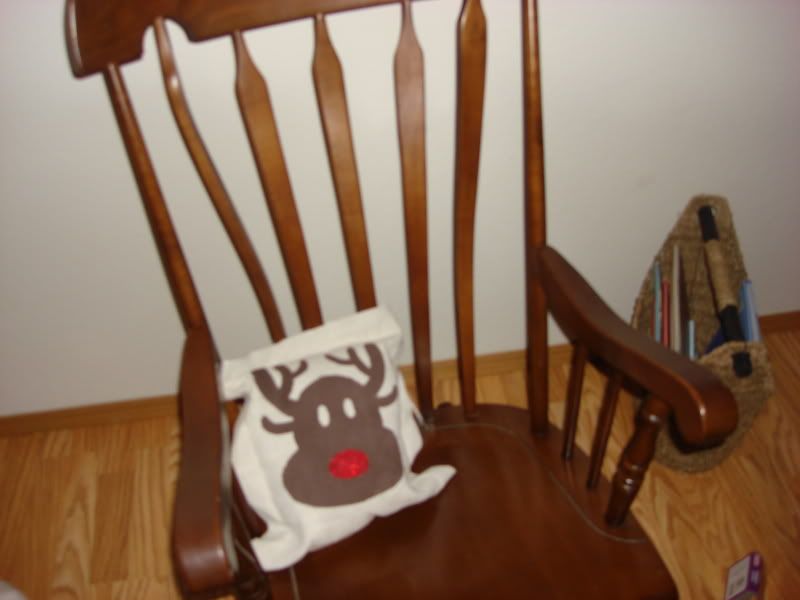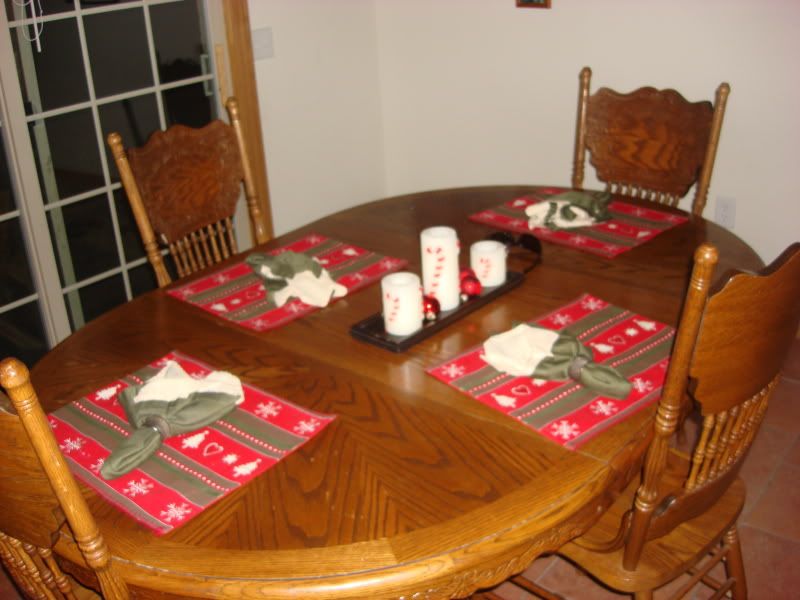 I was able to put the nativity Sheldon bought me on a counter in the kitchen.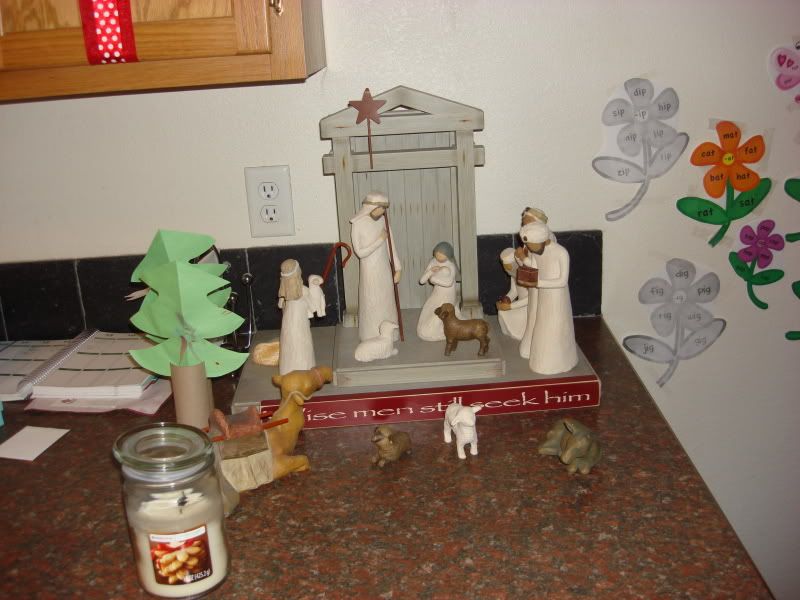 We hung ribbon on our cabinets to display our cards.
A Christmas tree my Grandmother painted sits in the kitchen.
We have a few other things set around, but I think I captured most of it.