Max started his 1st season of tackle football. He has begged and begged to play and was thrilled when it was time to sign him up!
He had his 1st practice and it was a "helmet only". They are trying to get them used to all the gear they will have to wear. Max is in red shorts and a black shirt.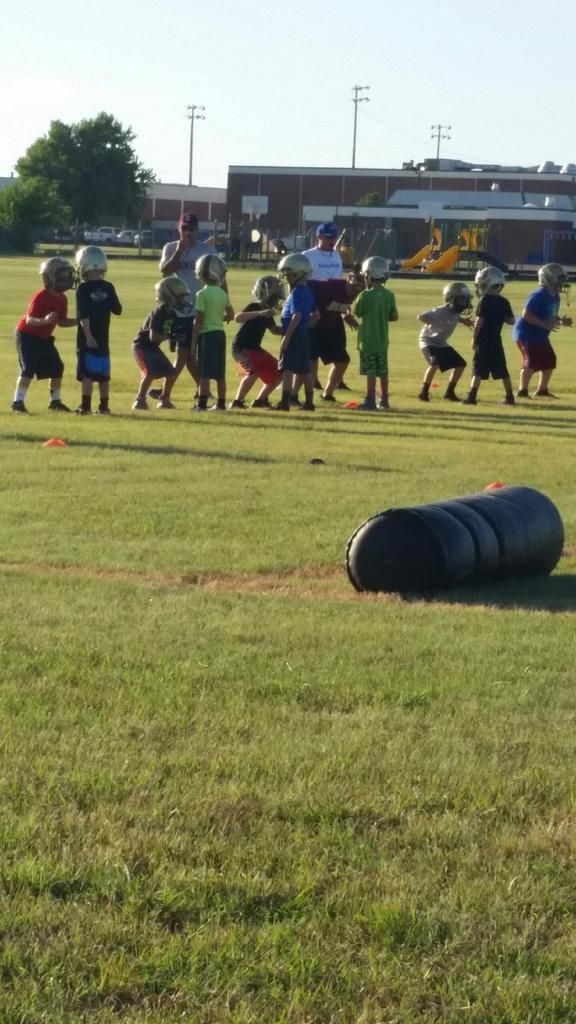 We are excited for a good football season. I am sure Sheldon and I will be cheering for a Hoesli boy for many years to come!