Max had an at home day today. He has been congested and today he was just worn out, so I let him skip school. We have been super busy with soccer, gymnastics, church, and the weather is super crazy, so I think just the combo of everything caught up with him.
He just laid around most of the day watching tv, playing games, and he took a 4 hour nap.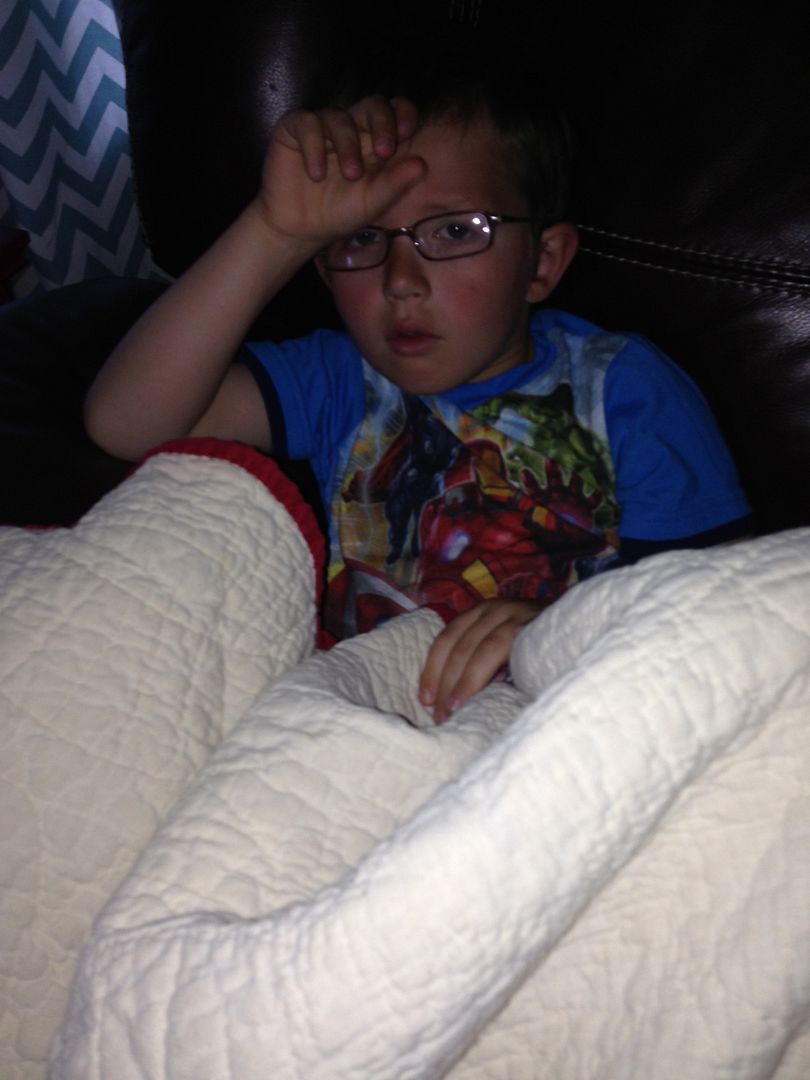 Of course Crocker couldn't be left out and without attention, so he pretended he was sick most of the morning. He felt better quickly when he found out Daddy was going to town and he could go.
I wanted to include this series of pictures, so you can see real life around our house. No one is safe when Eli is awake.
Oh and Crocker isn't screaming, he is fake coughing for a picture. :)