Last Saturday, I had to be gone all day. Sheldon had all 3 boys at home and did great taking them to all of their activities. I try to make it easier on him and write him out a list of when Eli naps, eats, when the boys need to be at their activities, etc.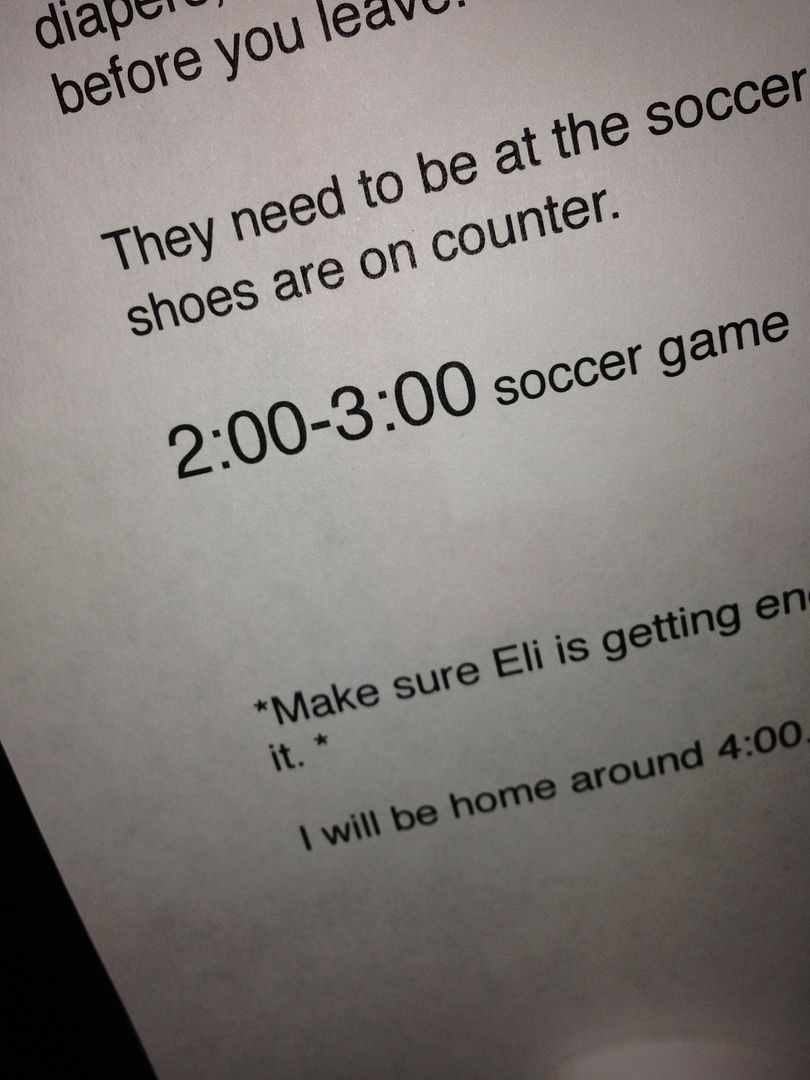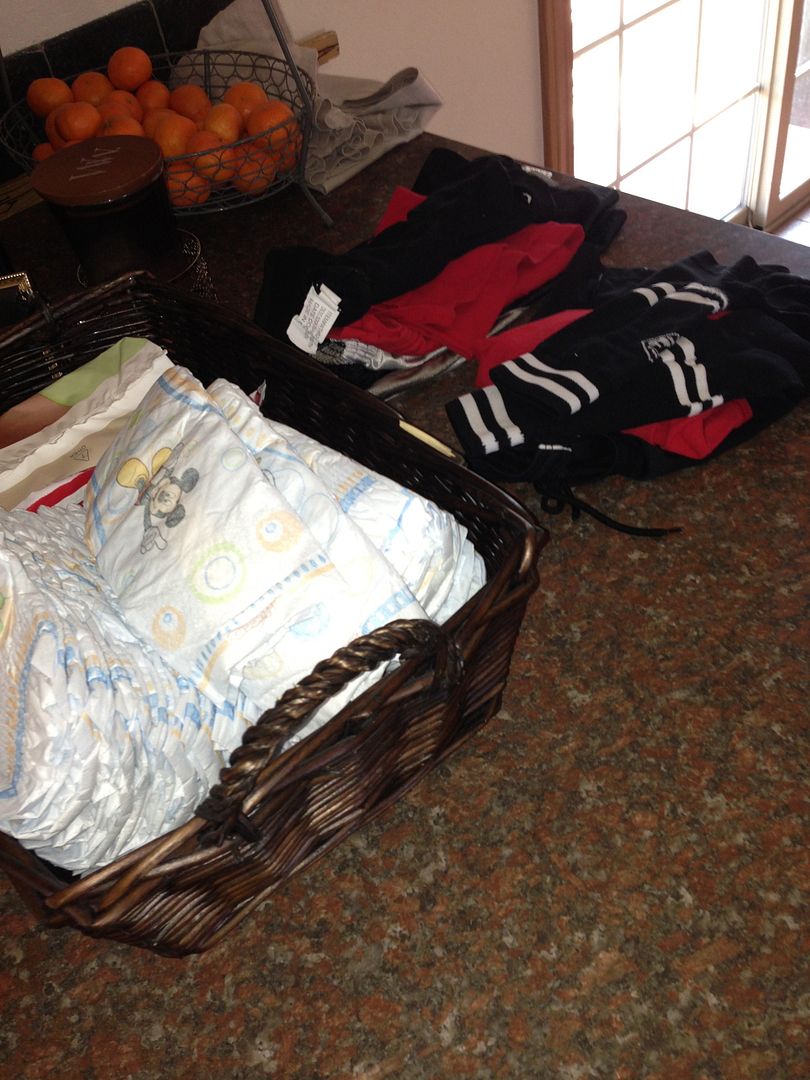 Crocker loves to take pictures and most of the time they are doozies.
Last week, the power went out early one morning. I loaded up the boys and we headed to the city. Luckily, the power came back on after a few hours. The big boys picked out some sunglasses and were thrilled.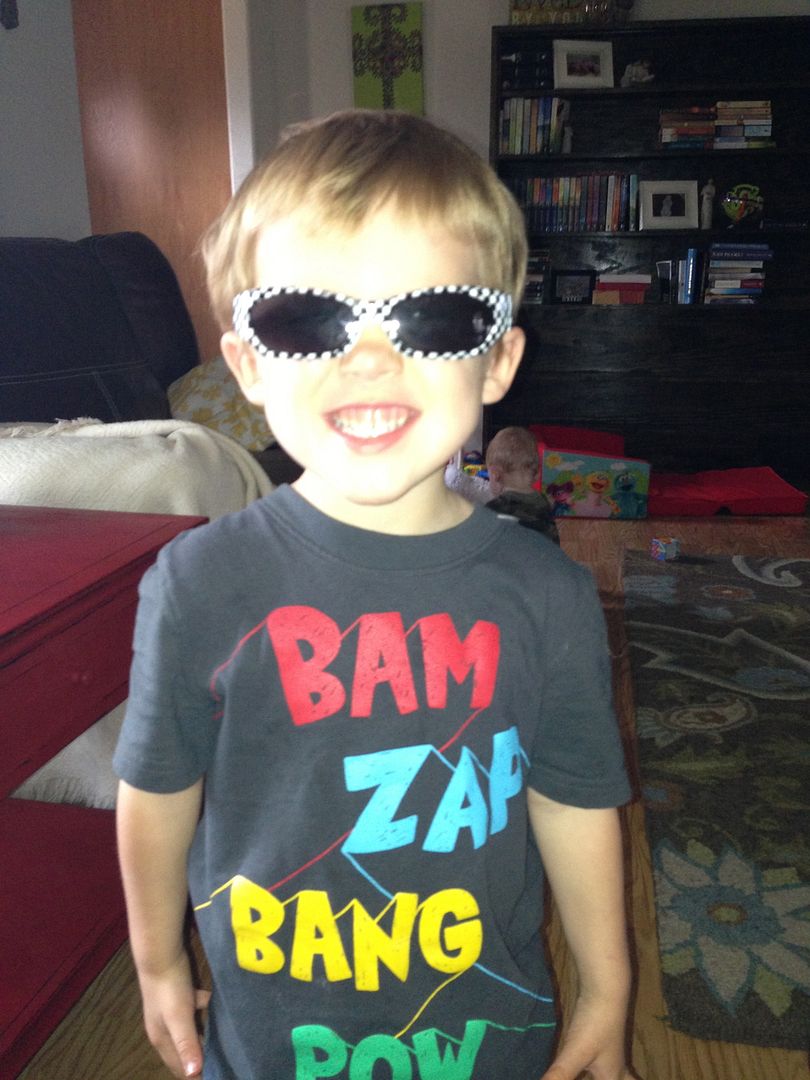 We bought Eli a couple of snack cups, but mostly Crocker just hands Eli the snack. I think it is probably more like Crocker eats 2 or 3 and Eli might get one.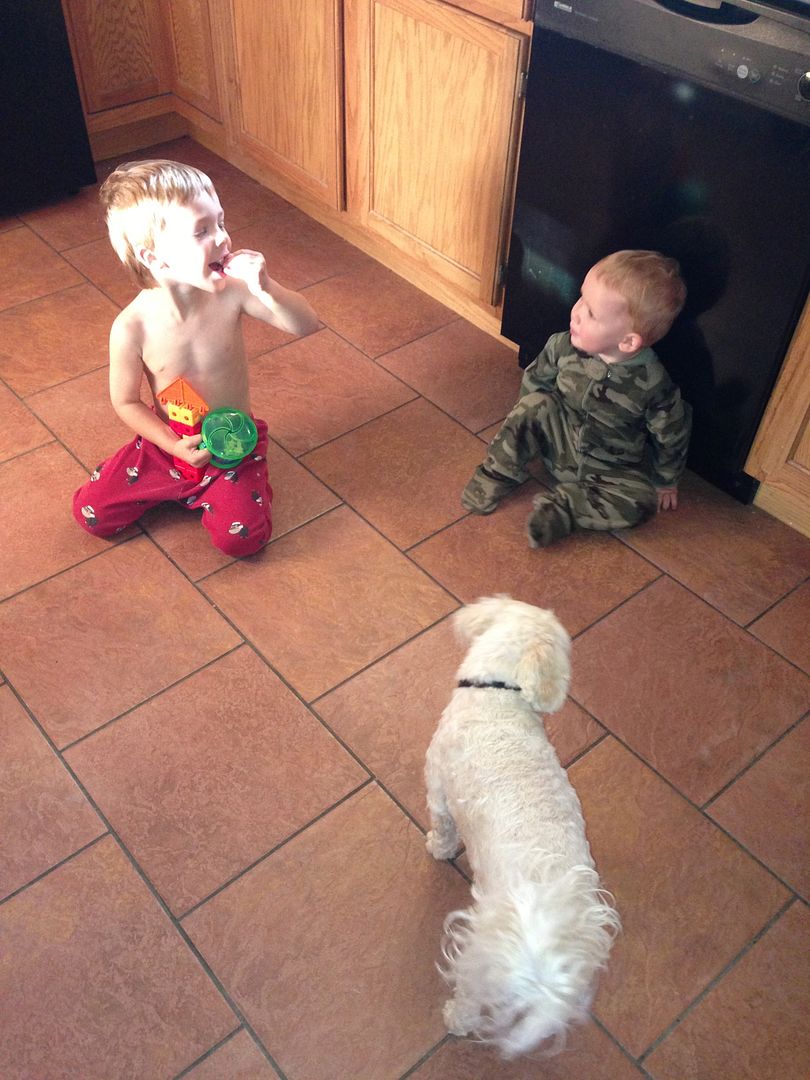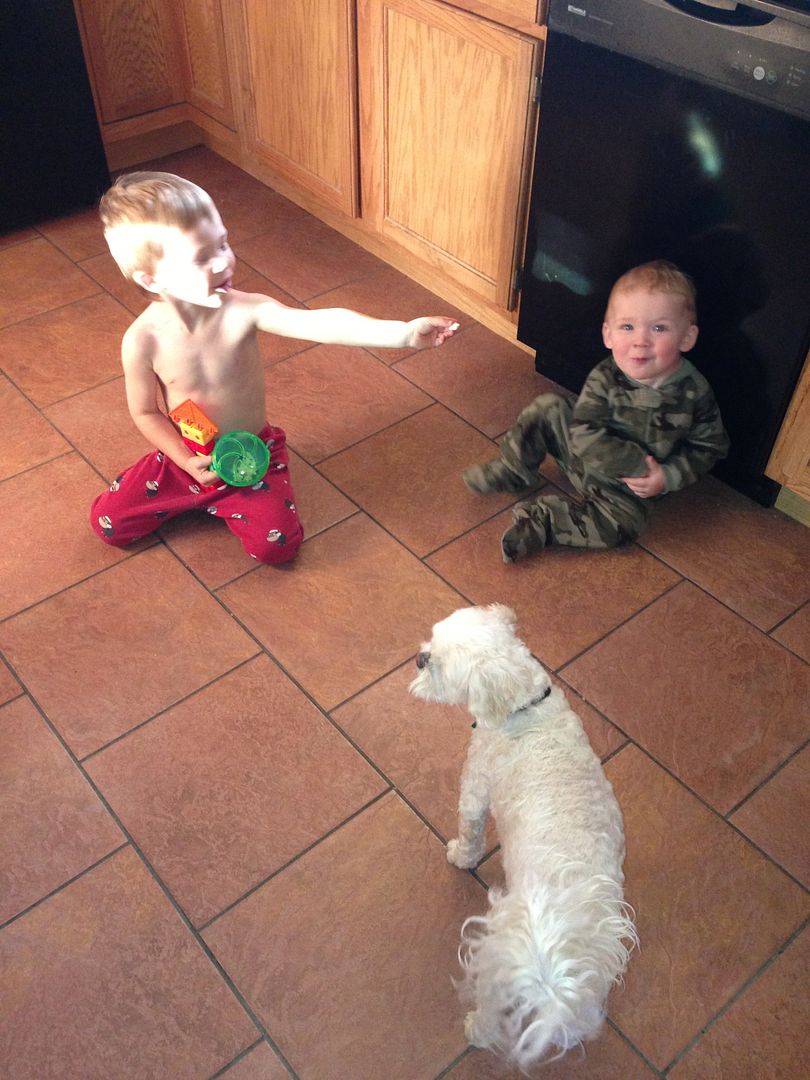 Max was out of school a couple of days this week and our upstairs looked like a train wreck most of the time. The boys have a lot of toys downstairs, but they all like to play and congregate wherever I am.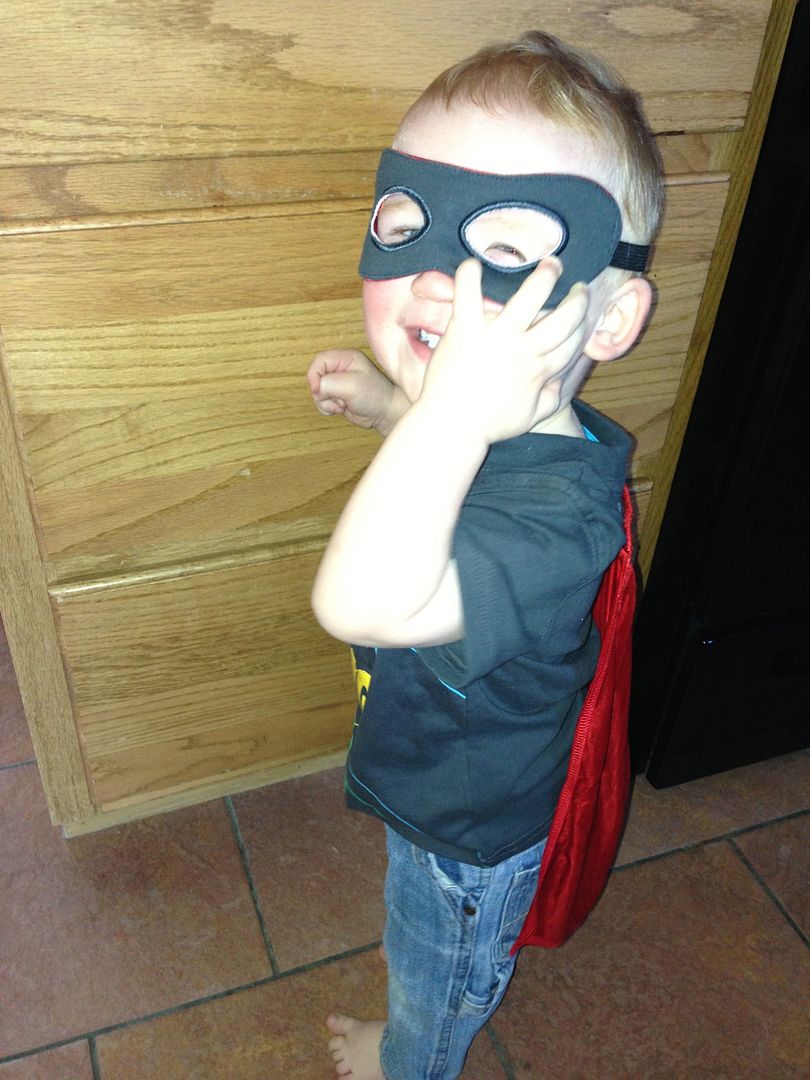 Sheldon's birthday was this past week and the big boys wanted to have a party. They colored a pendant banner and we had a fun camo party.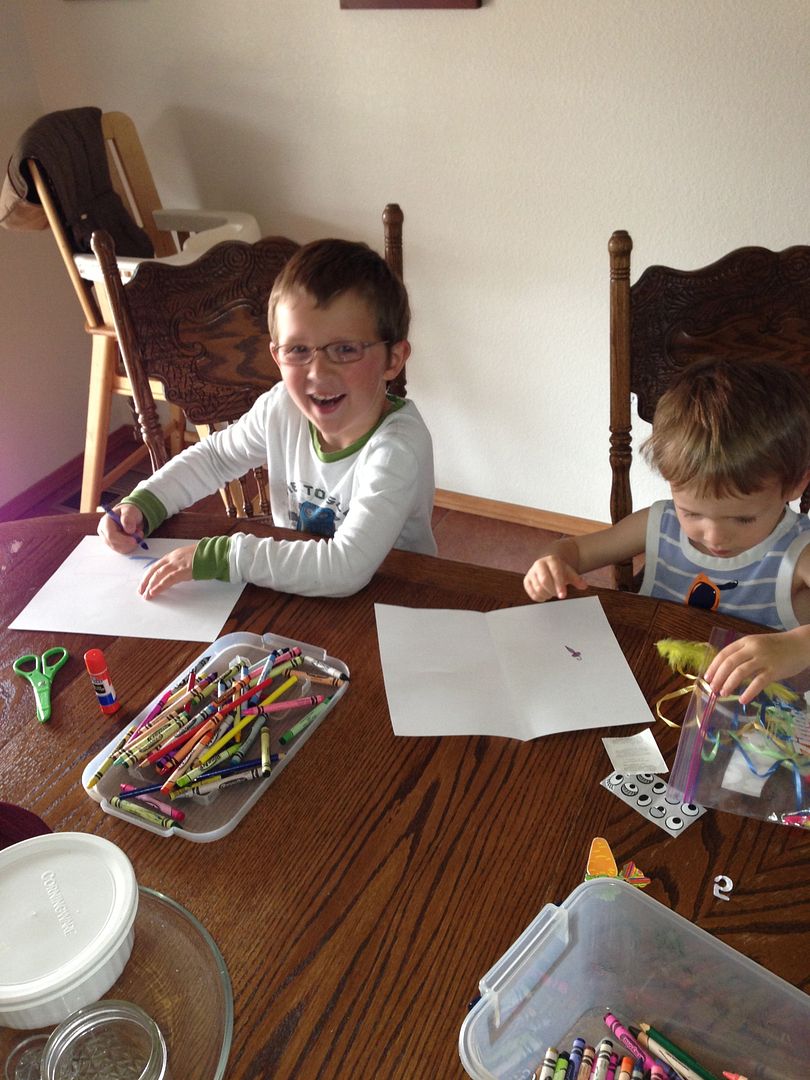 Eli woke up Thursday morning with pinkeye and I about died. I hate hate pinkeye and it was not fun to have to wrestle him down to give him eye drops. Thankfully, he is looking much better!