Over Easter weekend, my mom and aunt came to visit.
We were all super excited for them to come and we had the best time.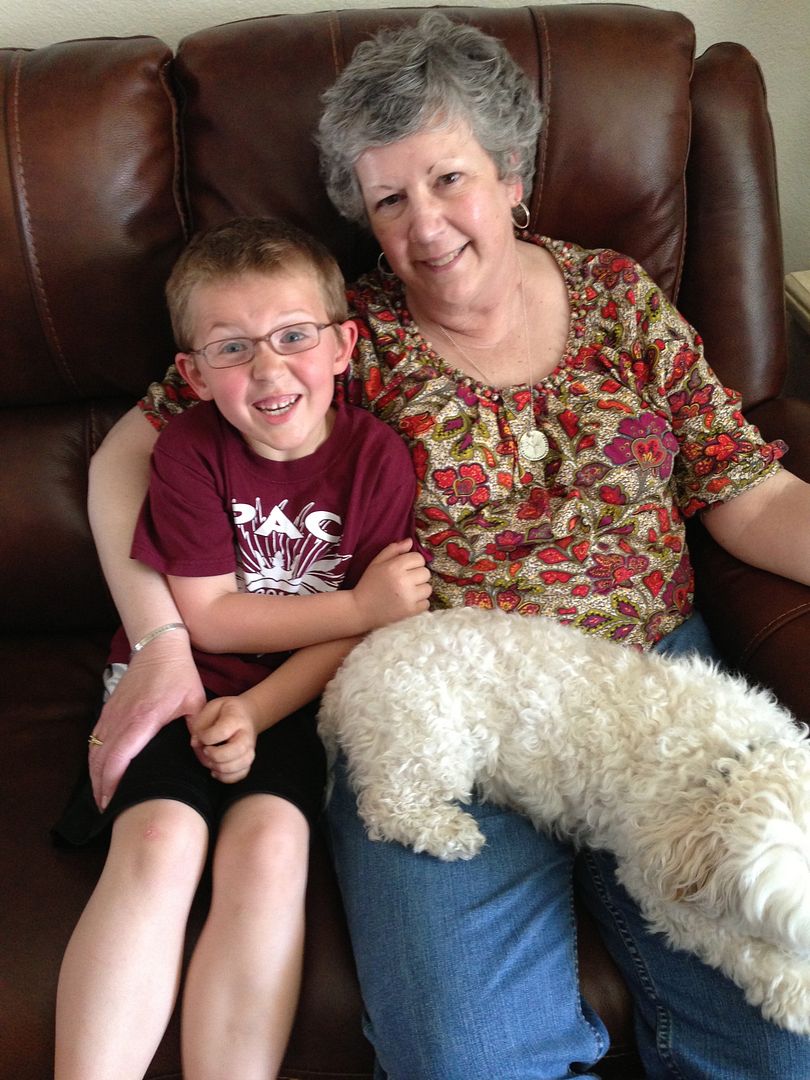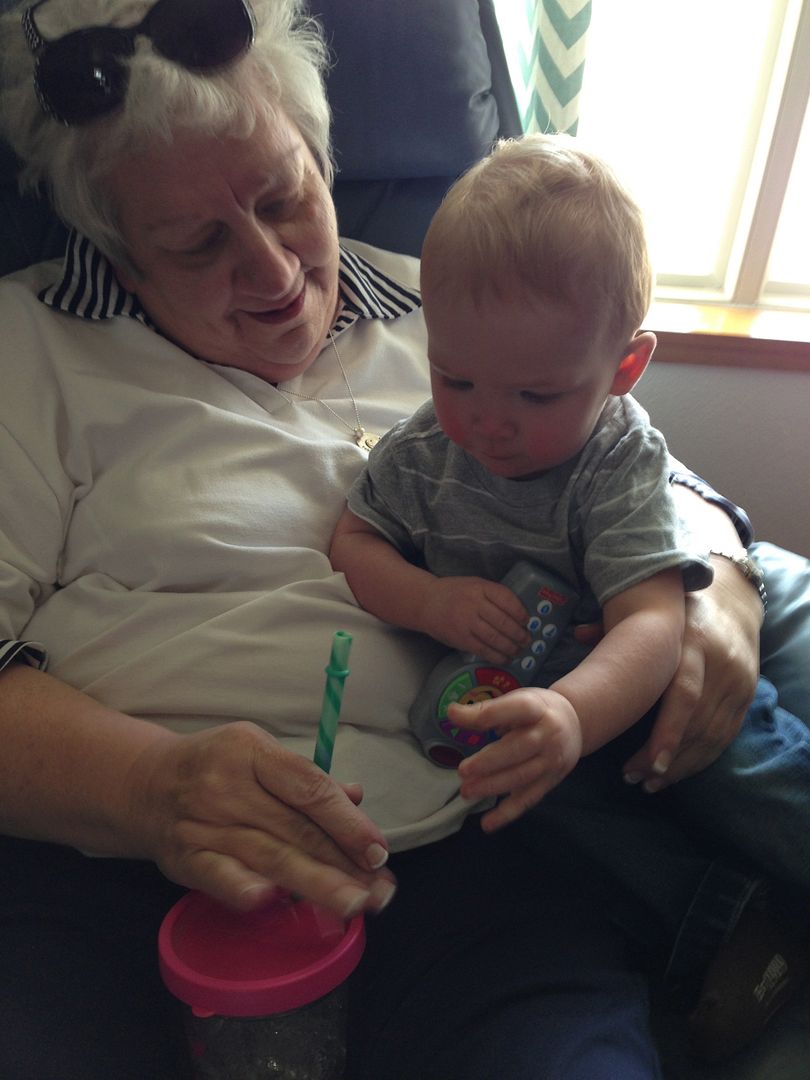 We had an early birthday party for Sheldon while they were here. The boys love any excuse to have a cake.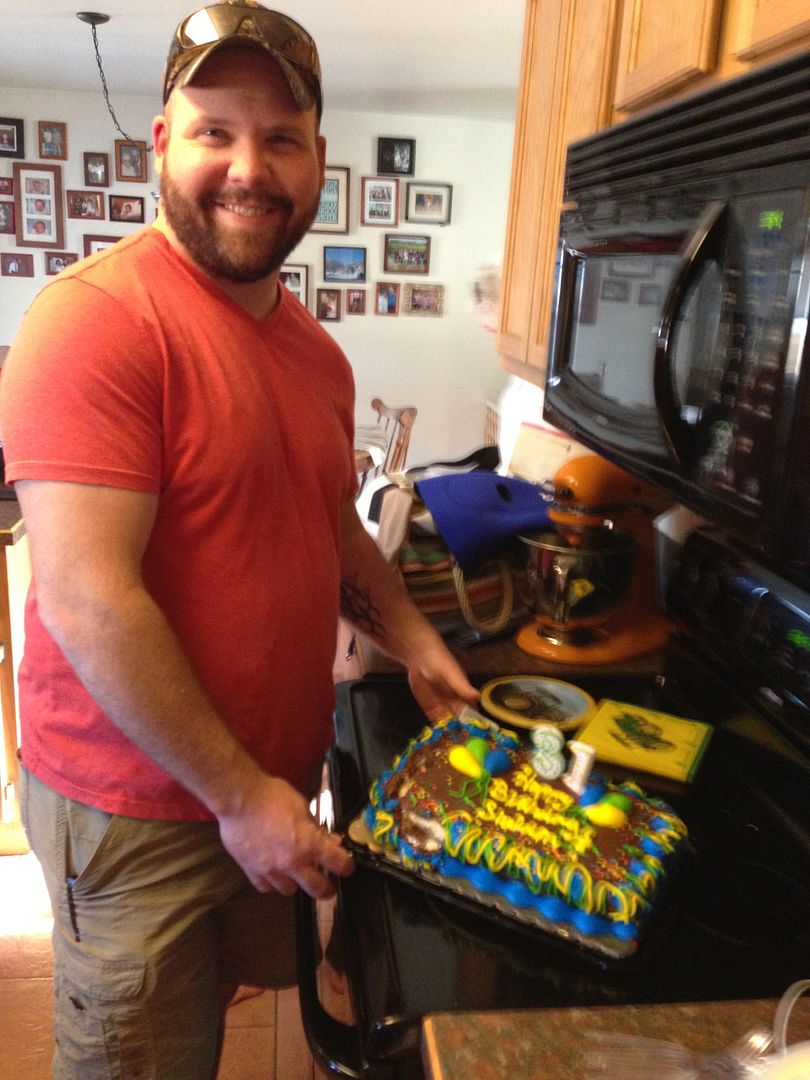 We also went to the bounce house. The big boys were going at full speed while we were there, so I didn't get any pictures of them. Eli was moving at a slower pace, so he was prime photo material.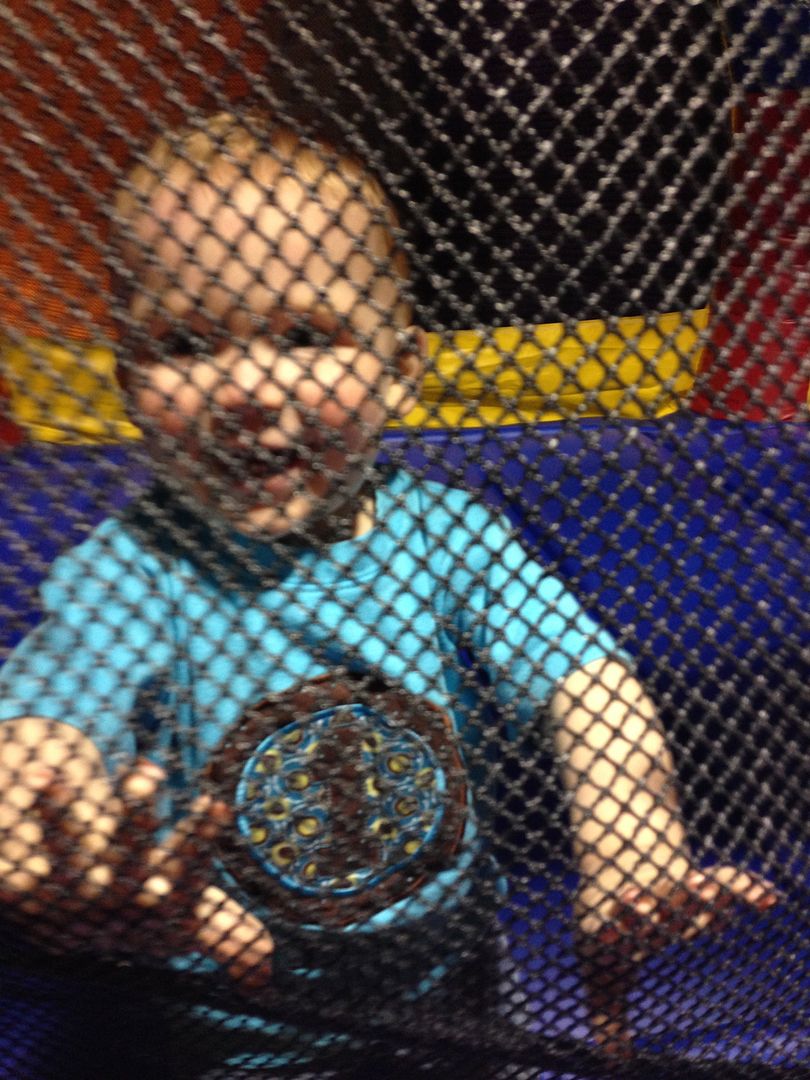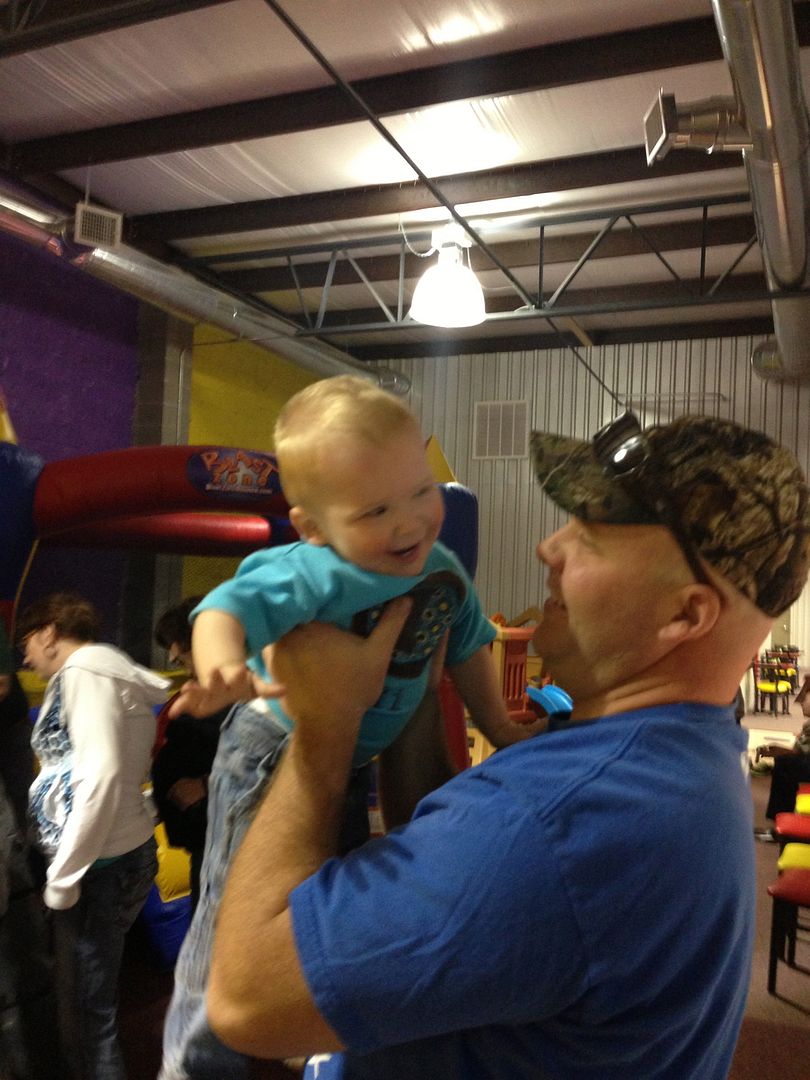 We also went to see The Croods. It was super cute and the big boys loved it!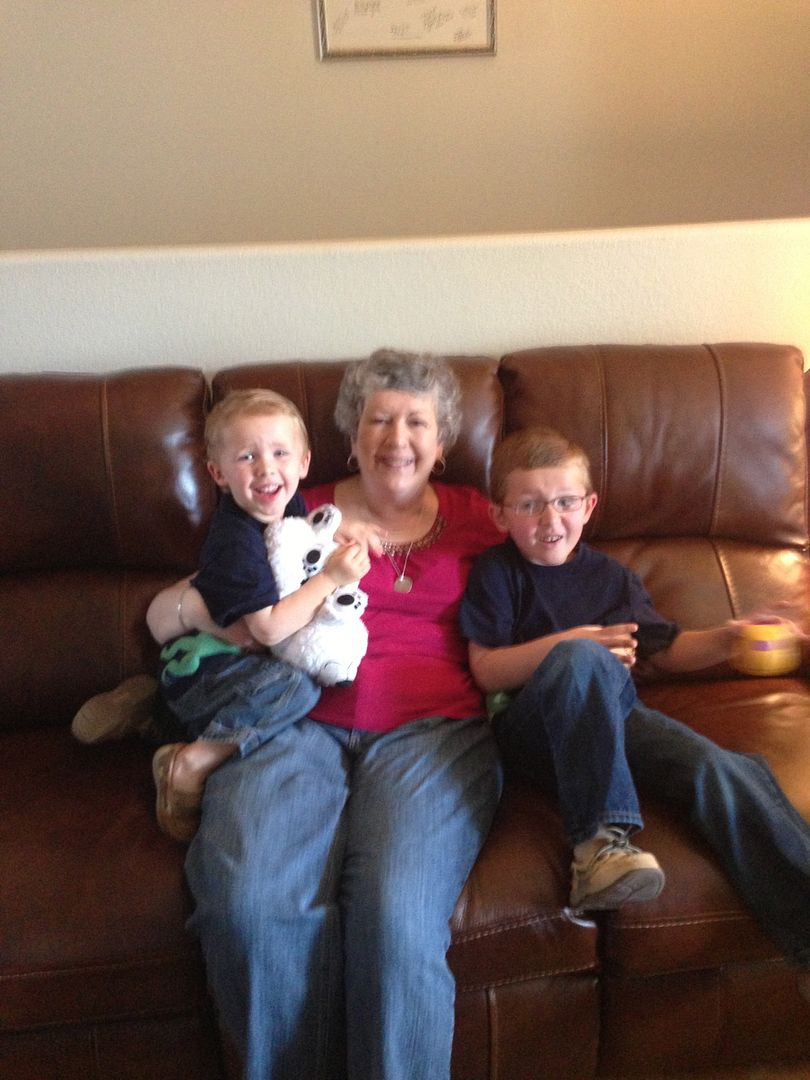 We are always so happy to get the chance to visit with family and can't wait to see everyone again!