We have officially entered Spring in our neck of the woods and I could not be happier! The big boys are all signed up for soccer and the 1st practice is this week. They are super super excited and cannot wait! The kids are playing outside all the time and I am excited not to have freezing cold temperatures.
While Max is at school, the little boys have been playing outside and having picnics.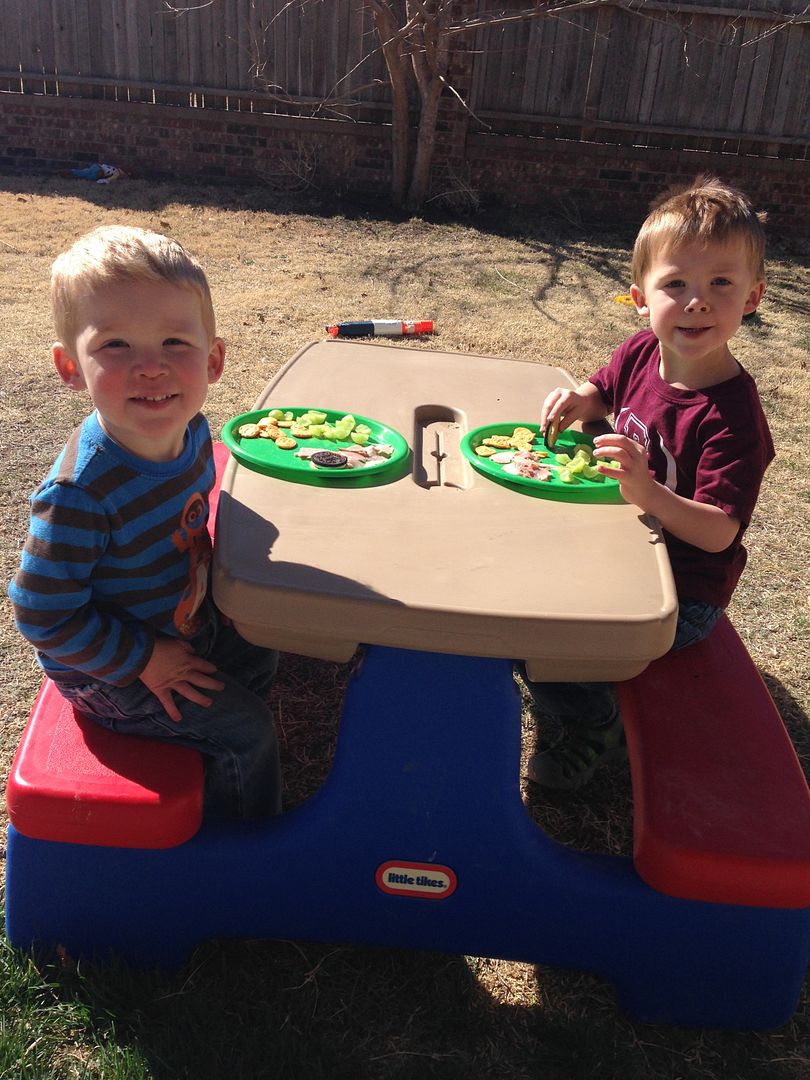 They love to ride in the truck.
Crocker had to grab his gun and go "dove hunting". He rode up and down the street looking for doves. He would stop and shoot whenever he saw one.