Sheldon and Max went turkey hunting over the weekend. It was youth season in Kansas, so they went to visit family and go hunting. Sheldon was out of town all week for work, so I met him with Max so he wouldn't have to come all the way home and get him. The kids were super excited to eat at Ihop and spend the night in a hotel.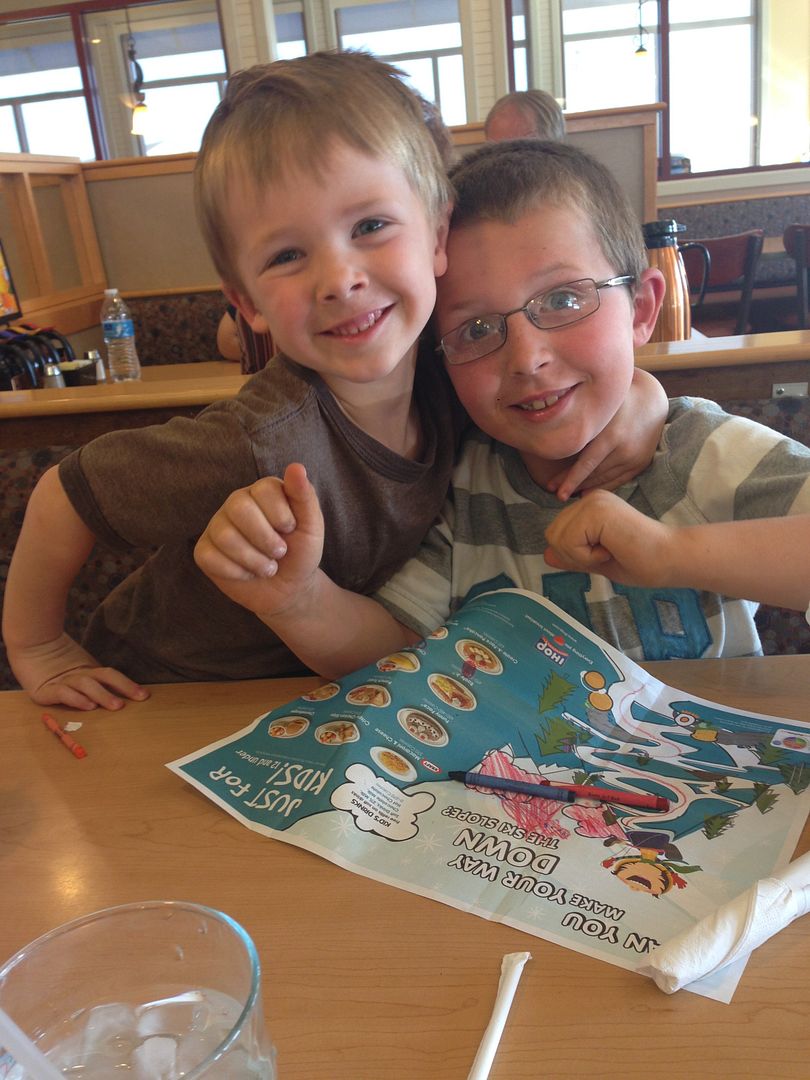 Saturday morning, the hunters were on their way.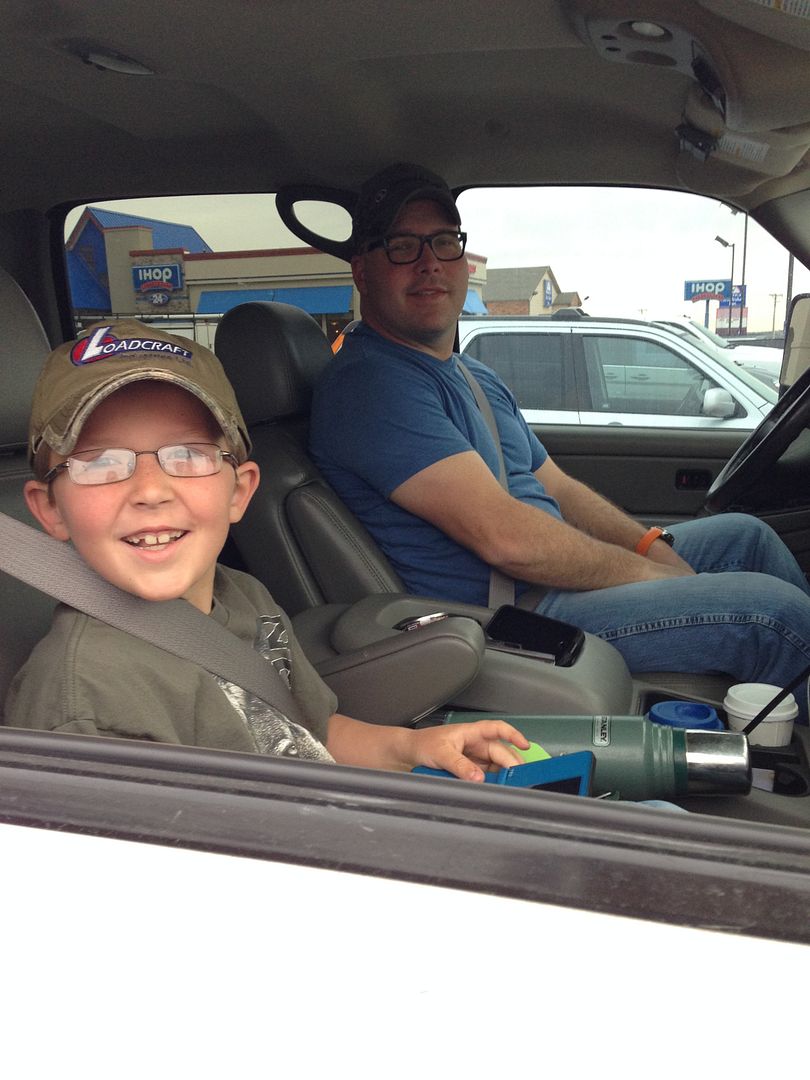 Max was super excited to go hunting and he was even more excited that he got his 1st turkey!