The boys had their annual Easter party today. They ate snacks, did a craft, hunted eggs, and played with their friends. It was a very successful day!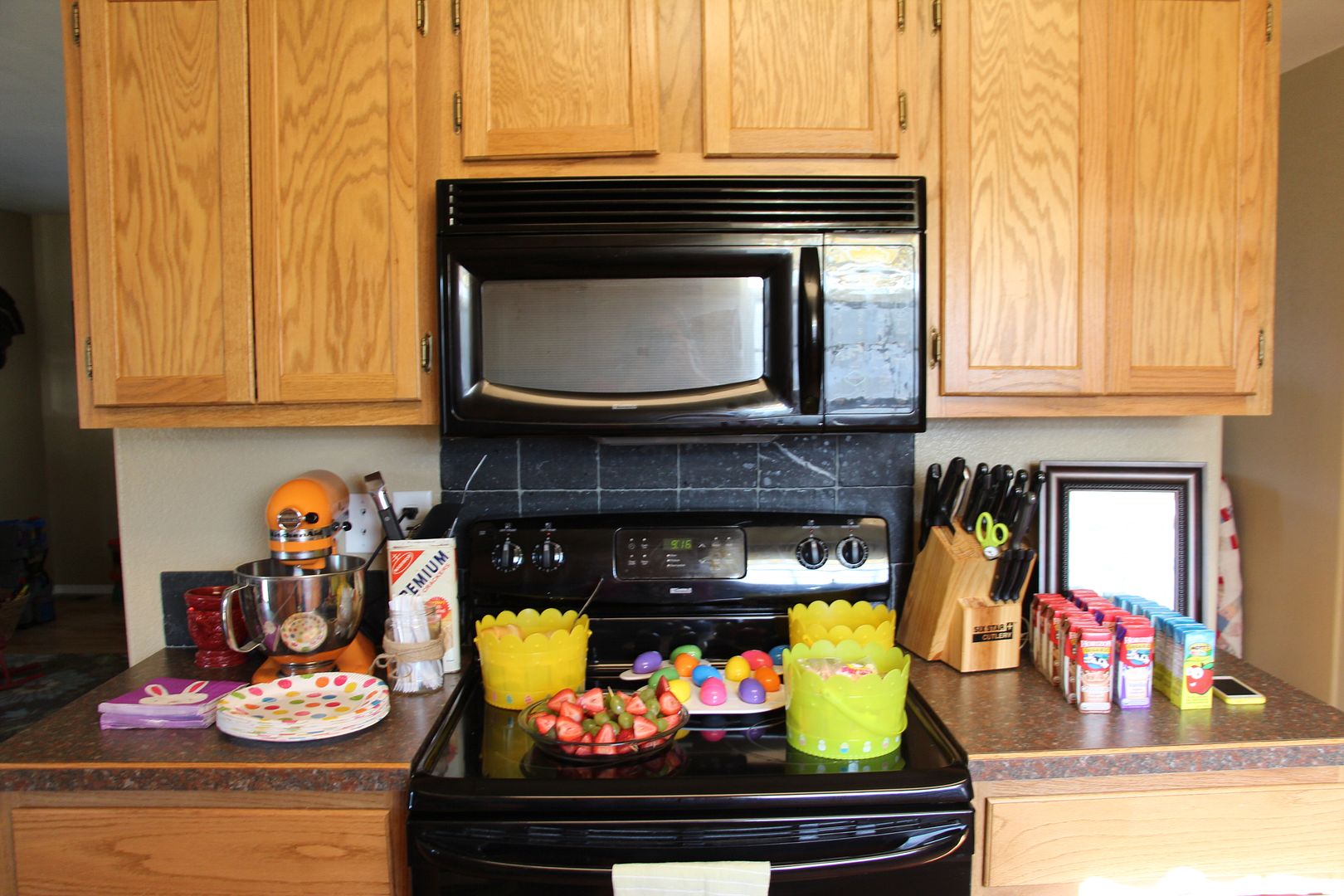 Max decorated the chalk door.
These boys were super excited! Crocker was convinced that it was his birthday party and was a little disappointed that I didn't have a birthday shirt for him to wear.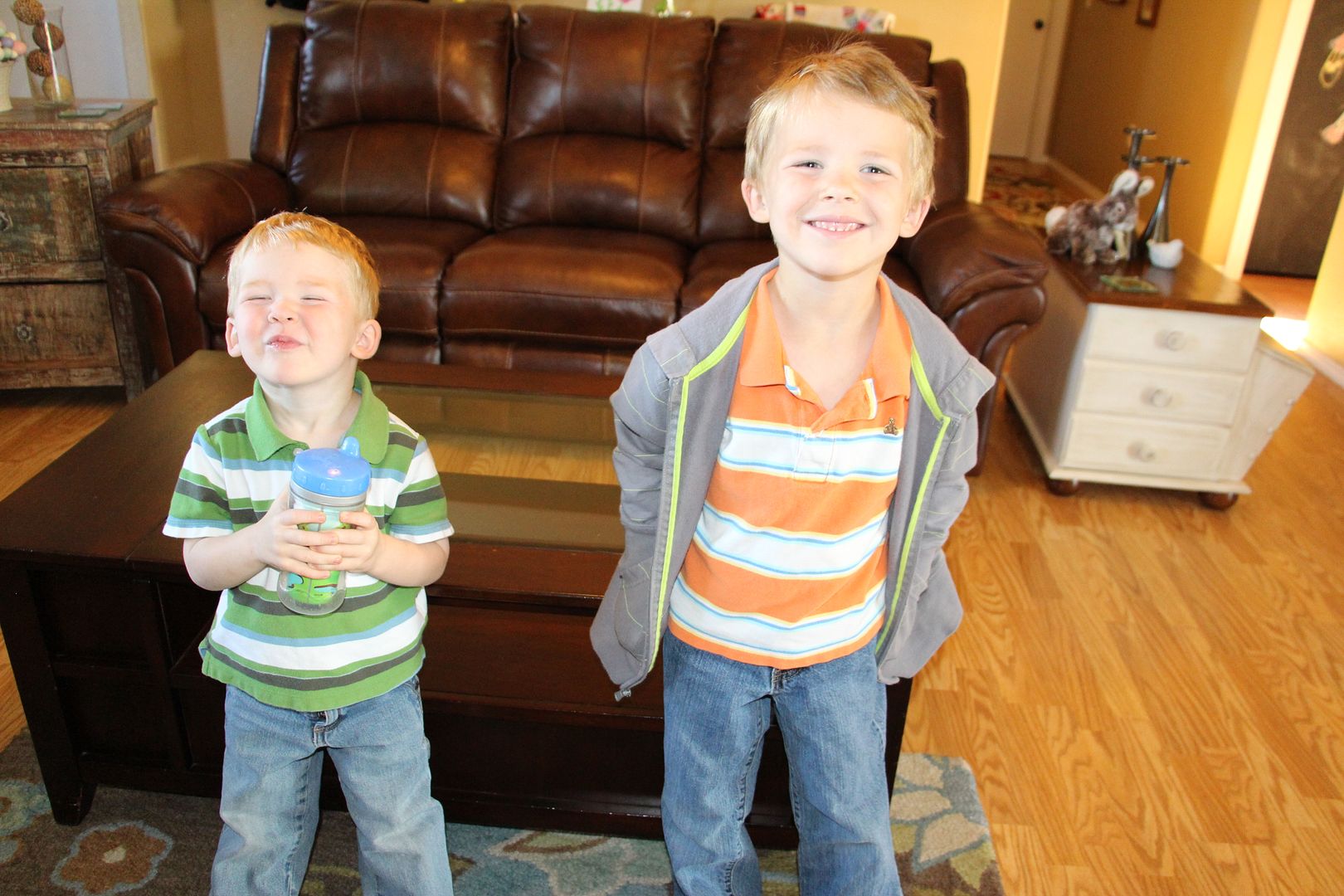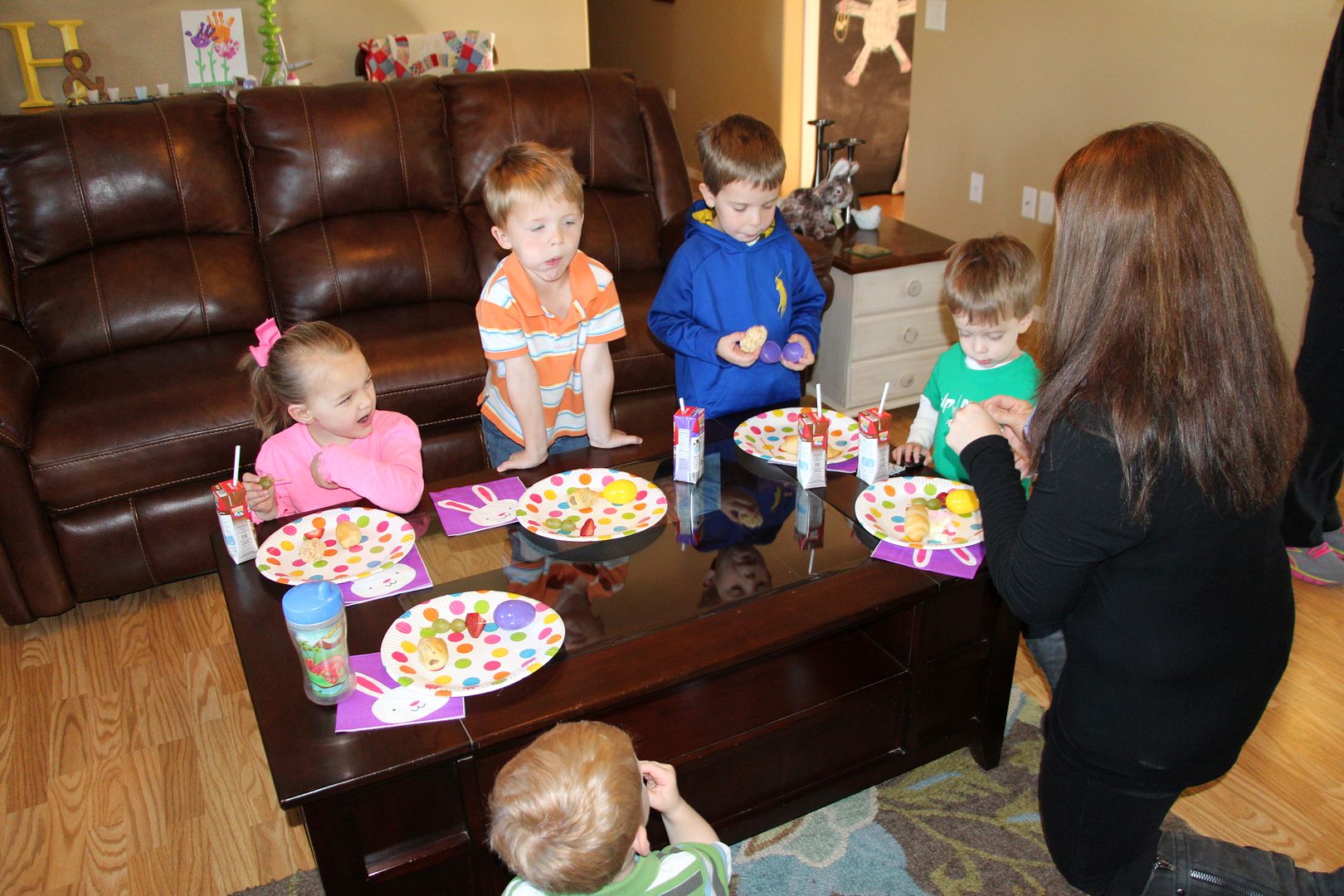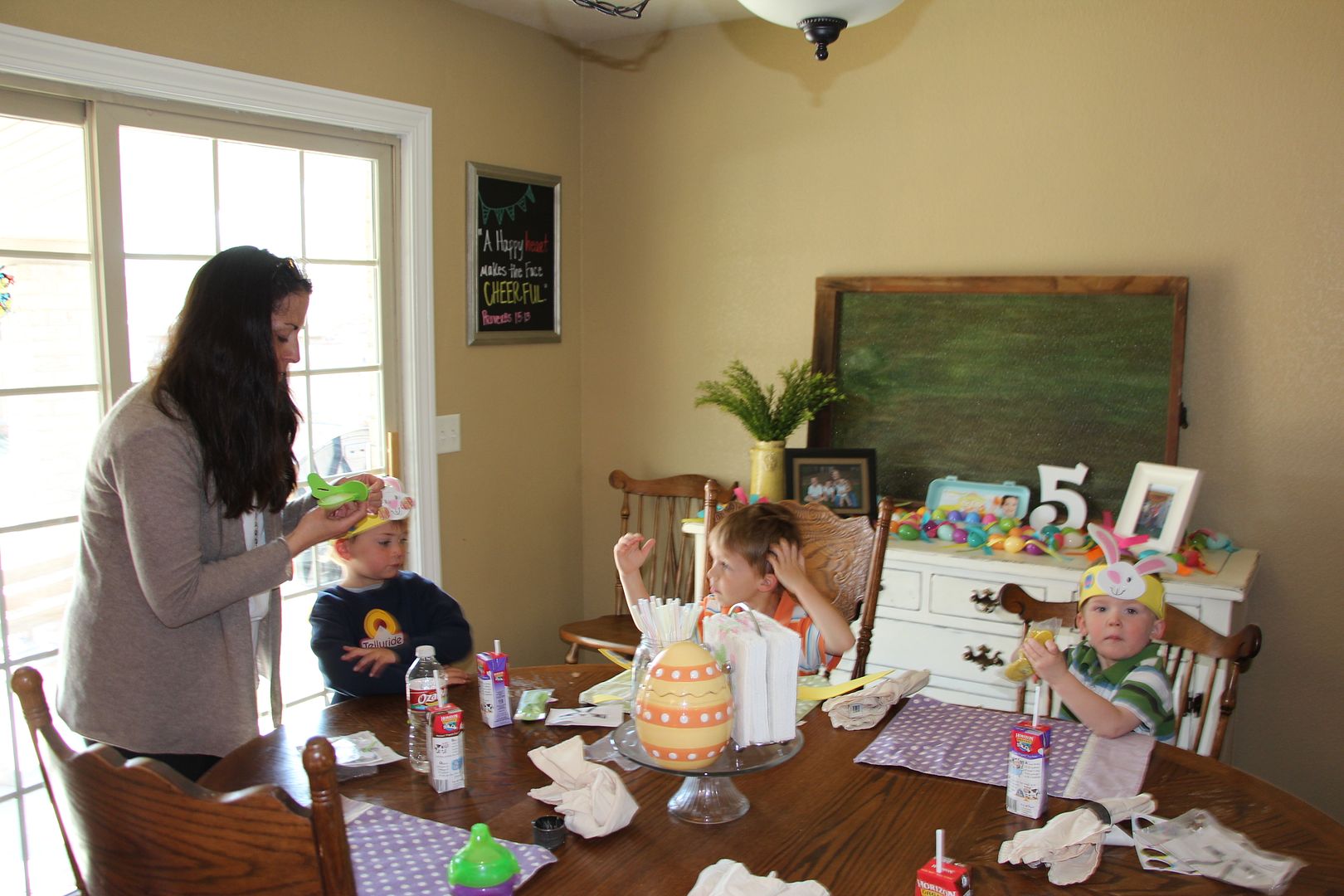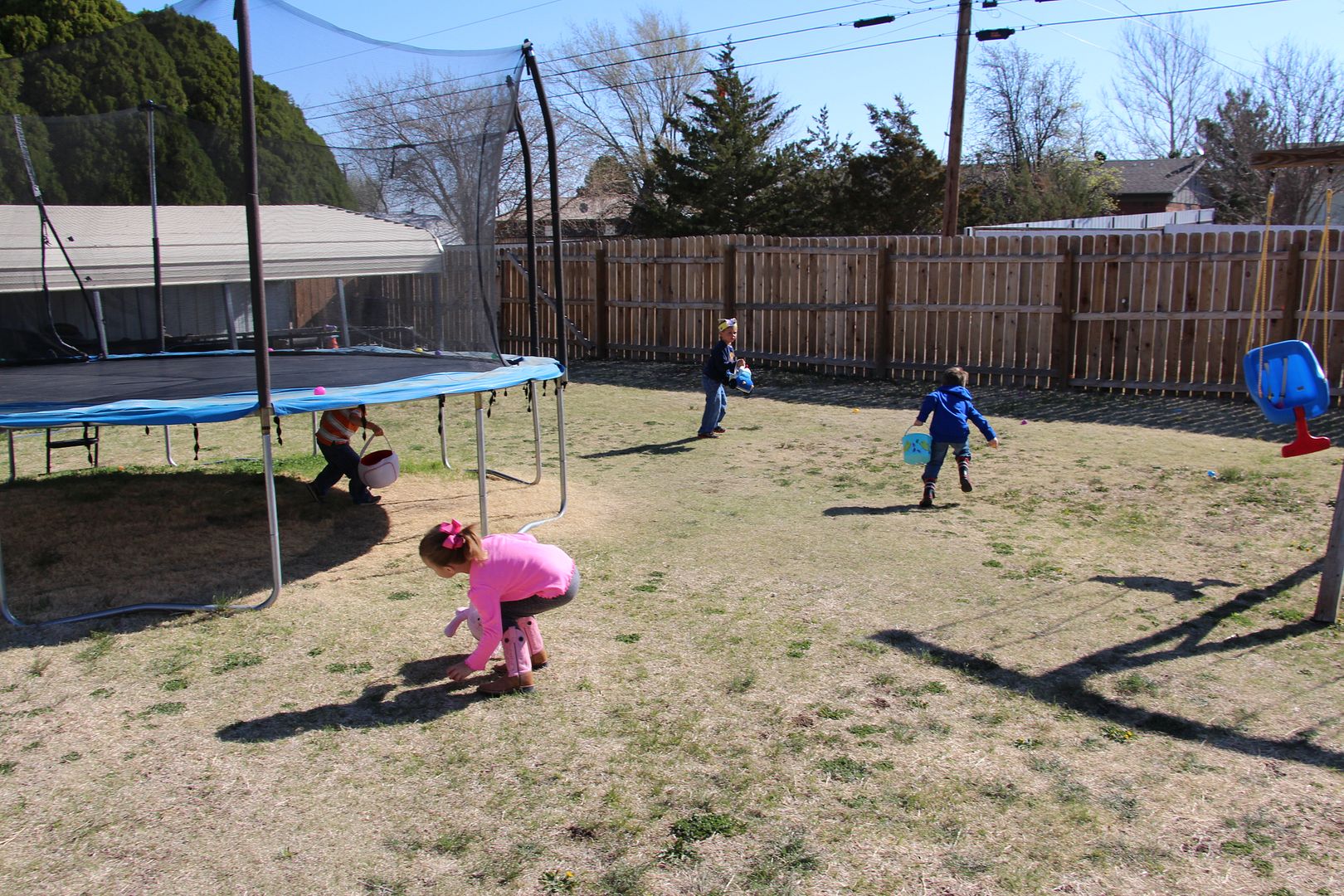 It was a great party and we cannot wait until next year!