Sheldon has been super busy at work and has been traveling. He has had to become good at juggling work and family. The kids are always so excited when he comes home!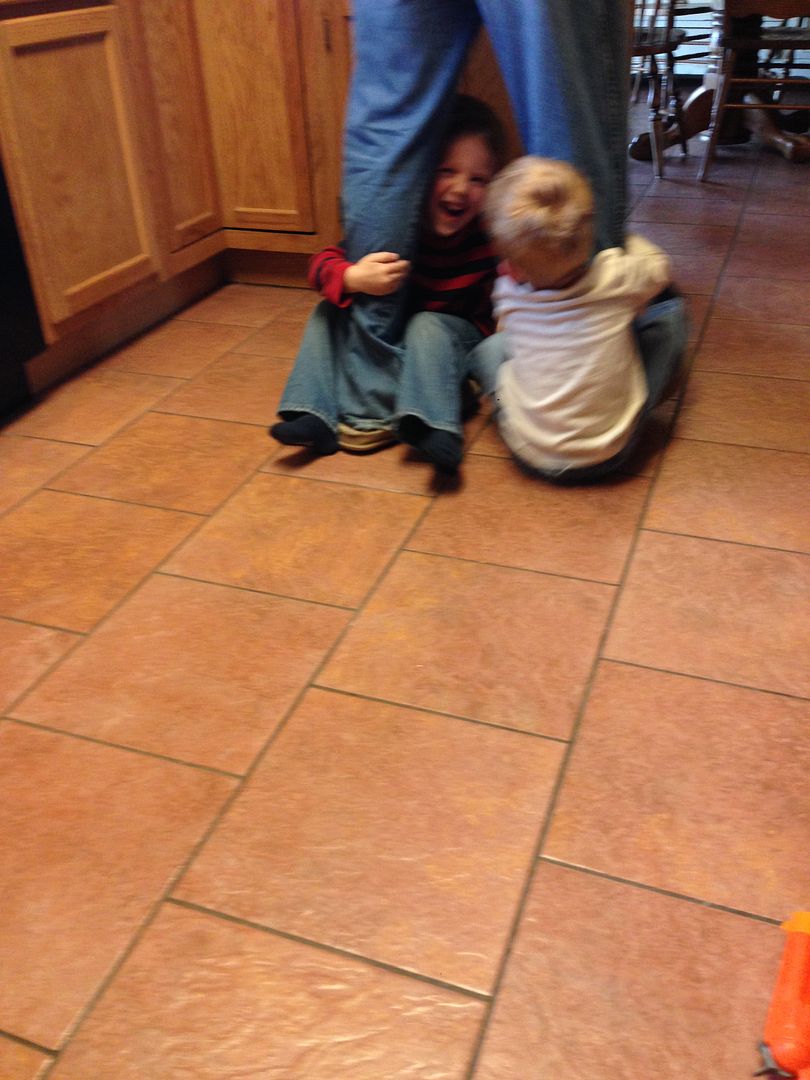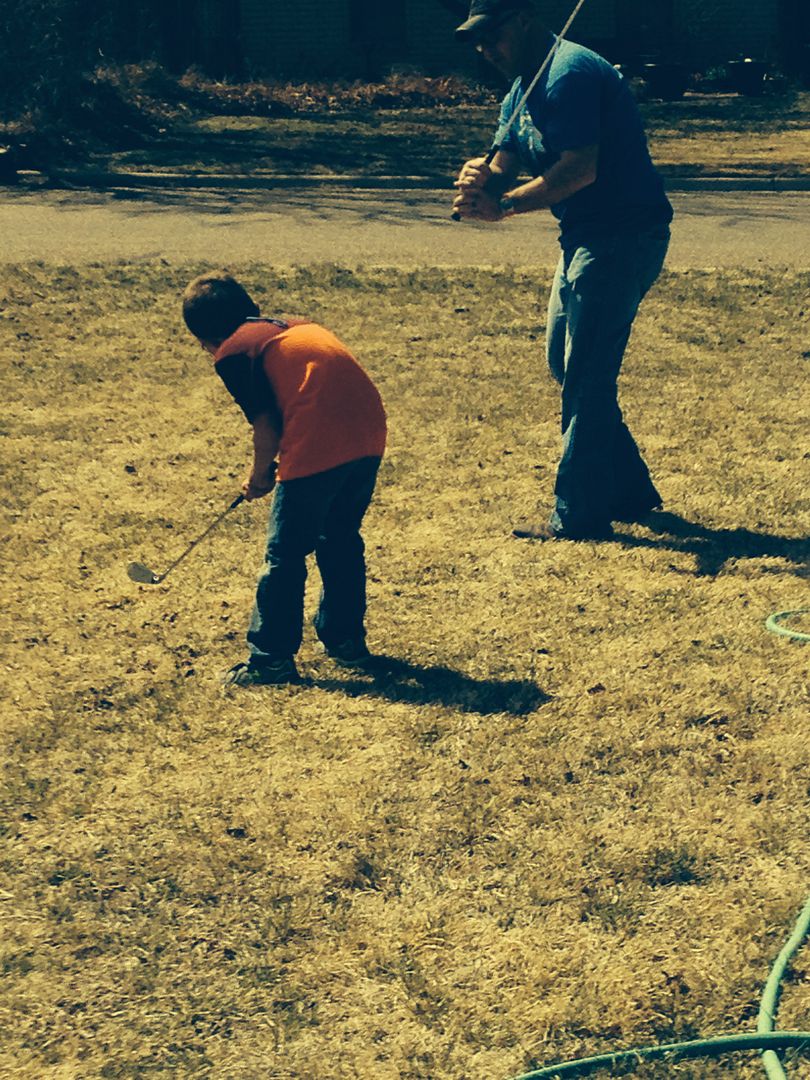 He likes to take Crocker and Eli out while Max is at school. They go and do "man stuff" and it usually ends with lunch out!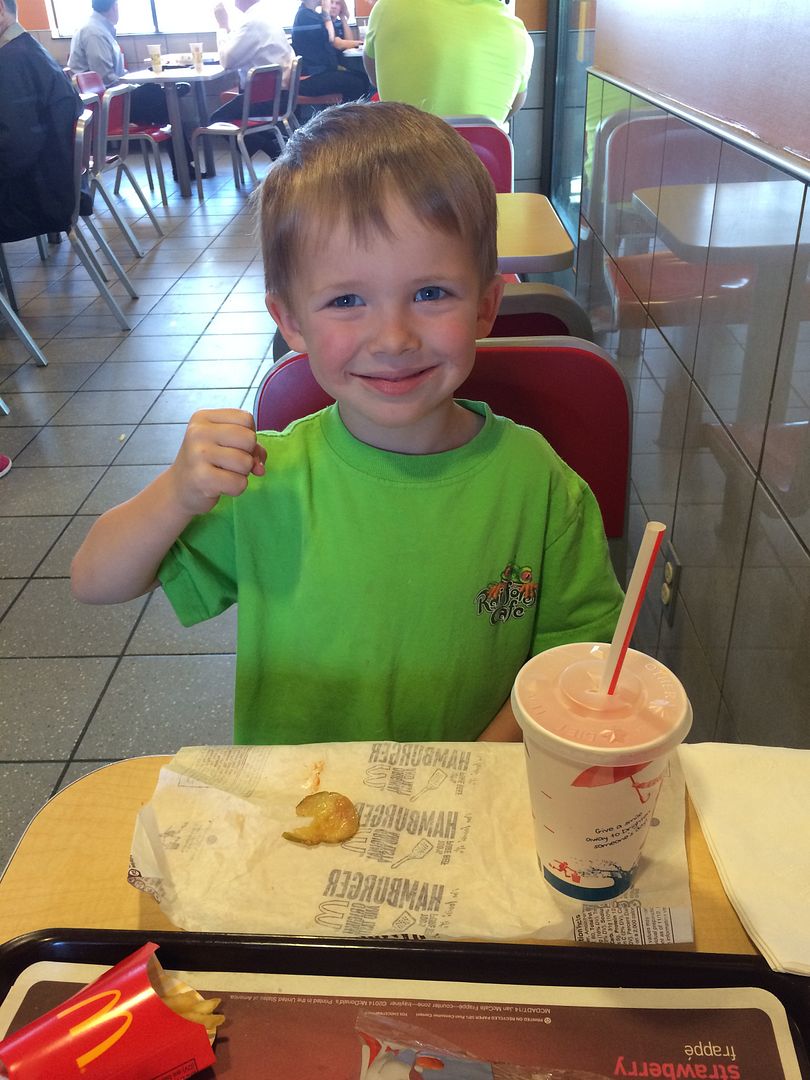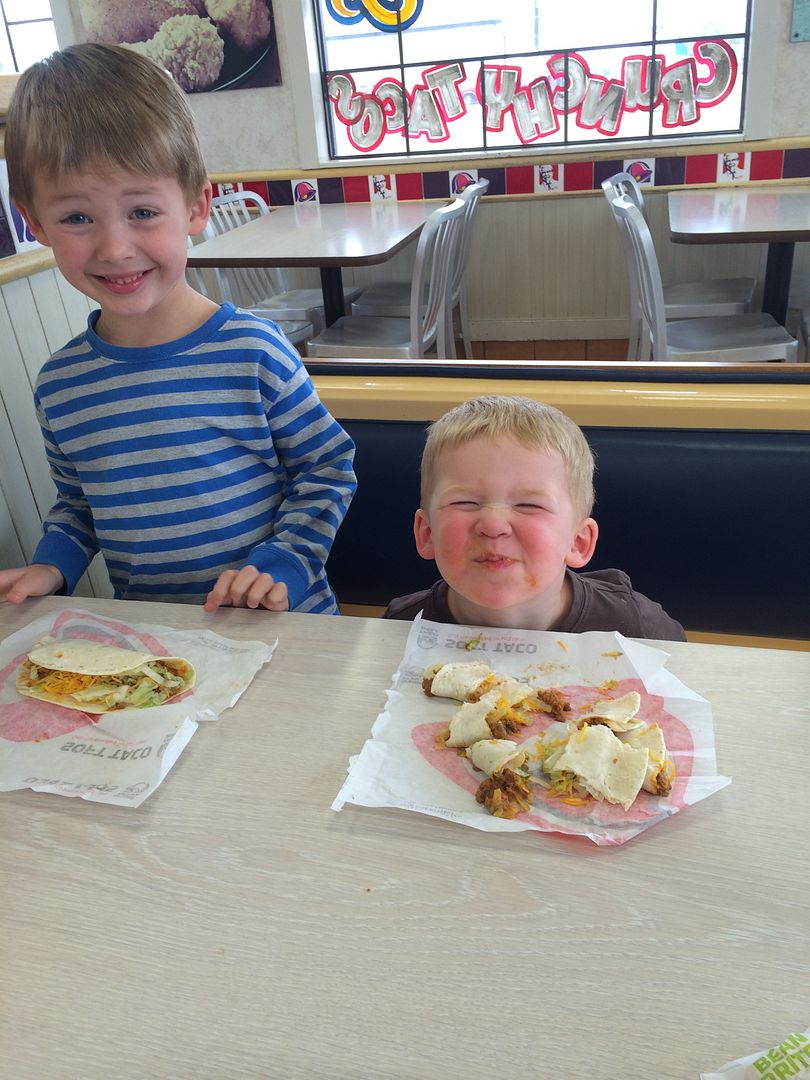 He went hunting a couple of weekends ago and he brought home a pig. Of course the kids had to watch/help him cut up the meat.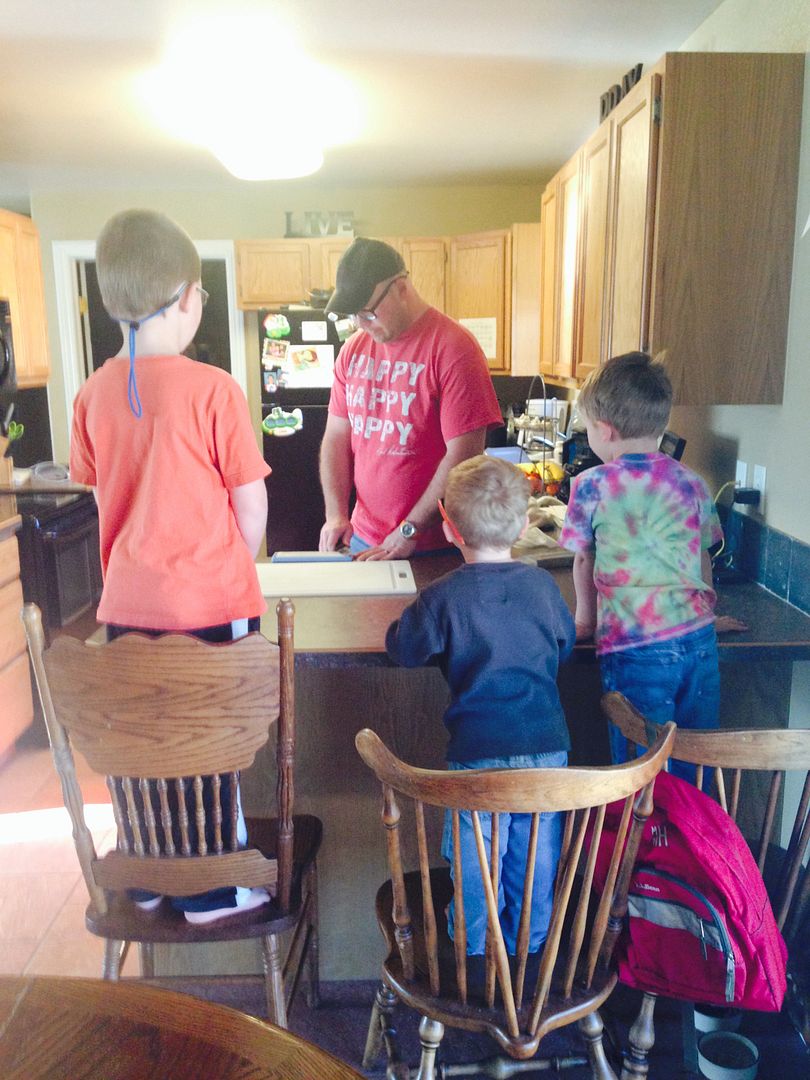 While Dad's away, the kids fill their time with games, toys, playdough, and car rides to Sonic!