This is a hodge podge post of pictures from the past few weeks.
Eli is on the move and he usually is sporting a bump or bruise somewhere. This day, he had a huge one on his face.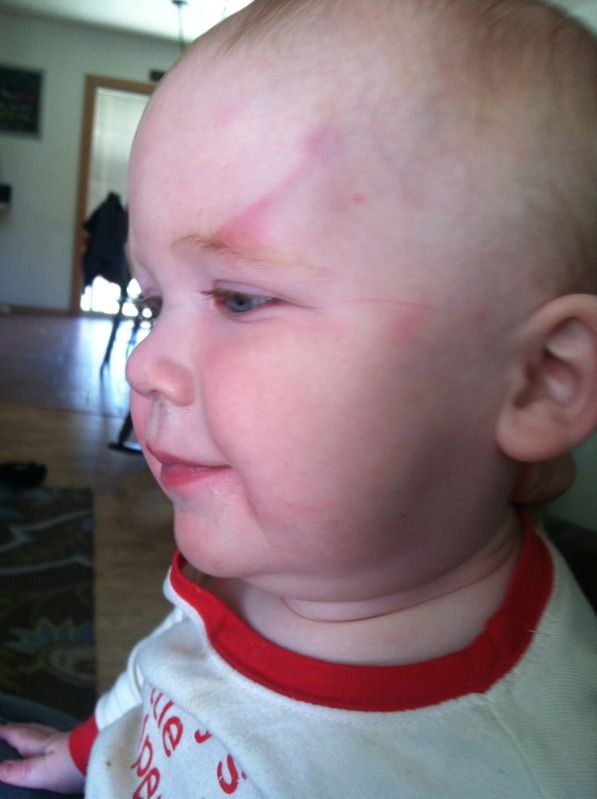 The boys have a new found love for their trains.
Max got in trouble one day for kicking a ball inside and a few days later, he kicked a ball inside of a friend's house. He broke a picture frame and did chores to earn money to replace it. Over the course of a few days, he cleaned the baseboards upstairs and downstairs. He took the money he earned over to his friend's house to pay for the frame. He learned a big lesson and I hope he will remember it.
I made 5 dozen rice krispie treats in about 3 days. They went to Max's school, Crocker's school, and to Sheldon. He loves loves rice krispie treats!
Max was super tired one morning and not feeling all that great. So, he had his 1st sick day from school. He was pretty bummed because he loves school. He got over it quickly when he realized that he could play Mario during sick days.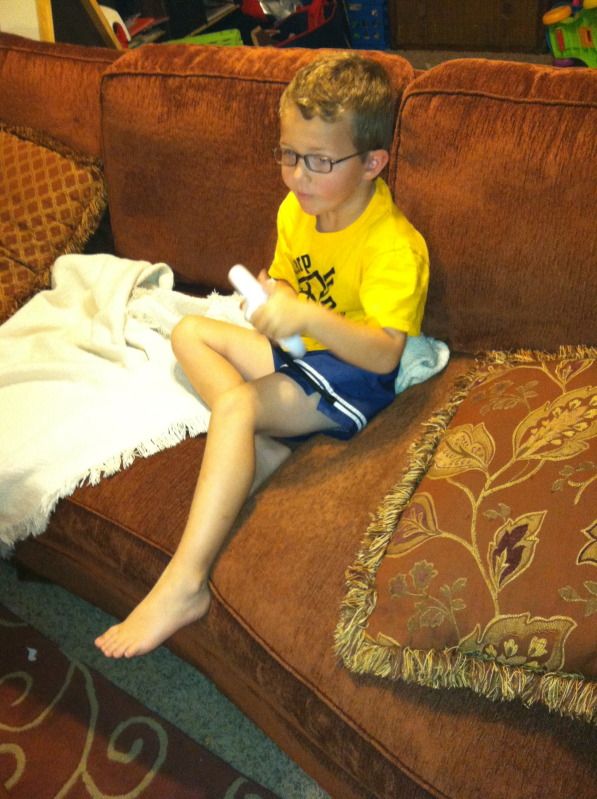 Eli goes to bed super early, around 5:30-6. One night I was cleaning up the kitchen after dinner and he was out cold. He woke up from his little nap and went to bed!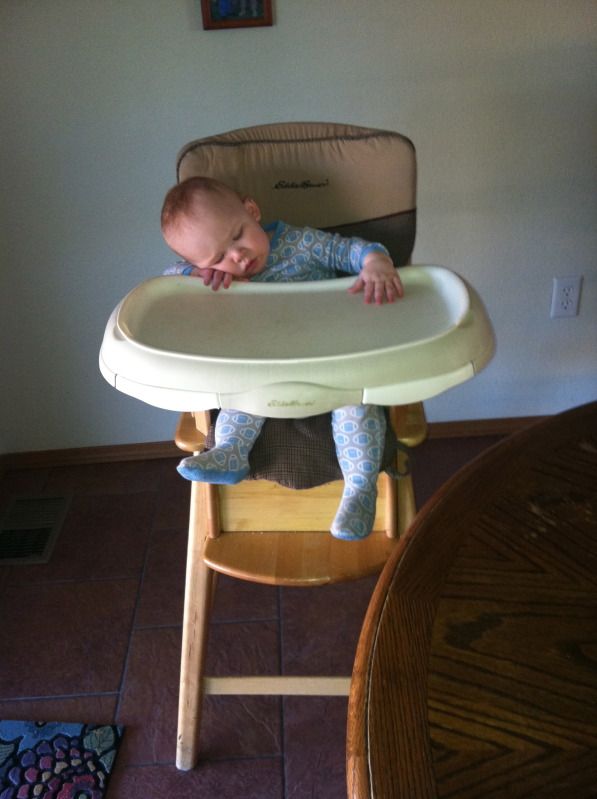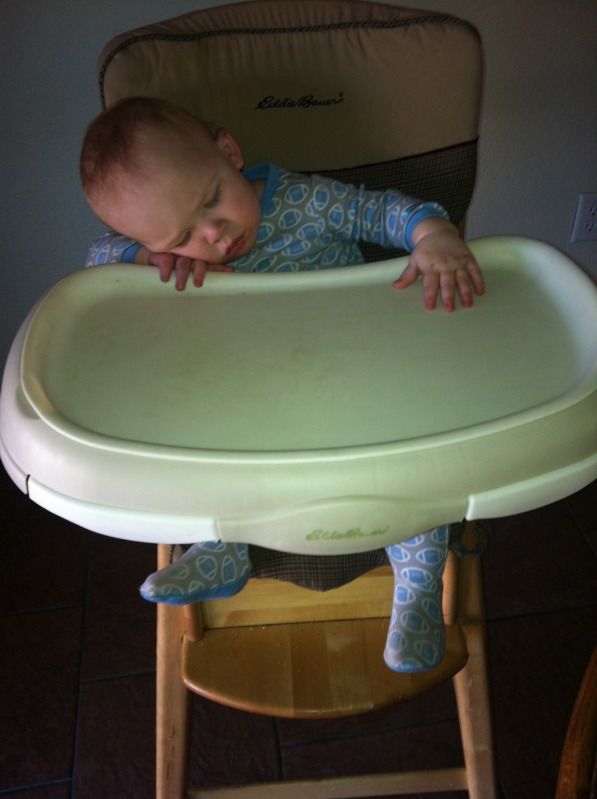 The town had a parade for football homecoming. Crocker rode on the float and enjoyed eating suckers.